Cari amici e lettori del travel blog Around the World, con il seguente post torniamo a parlare della nostra cara Italia, ed in particolare dell'evento musicale che più rispecchia le tradizioni del nostro paese: Il festival di Sanremo. Infatti vi offriremo la lista ufficiale di tutti i cantanti a Sanremo dal 2016 al 2019.
Per coloro che volessero conoscere approfondire la categoria musica vi suggeriamo la lettura del post dedicato ai cantati italiani famosi.
Cantanti Sanremo 2016
Prima di partire con la selezione degli artisti che hanno partecipato al Festival della Musica Italiana edizione 2016, desideriamo offrirvi un breve riassunto di quanto accaduto durante quella edizione.
Il sessantaseiesimo Festival di Sanremo, come sempre si è svolto al Teatro Ariston di Sanremo dal 9 al 13 febbraio 2016 e ha visto per la seconda volta consecutiva Carlo Conti nella doppia veste di presentatore e direttore artistico. Nell'occasione è stato affiancato:
dall'attore Gabriel Garko,
dalla comica Virginia Raffaele
dalla modella romena Mădălina Ghenea
Anche regia, scenografia ed orchestra sono state affidate, per il secondo anno consecutivo, rispettivamente a:
Maurizio Pagnussat
Riccardo Bocchini
Pinuccio Pirazzoli
Infine, per quanto riguarda il cast è da segnalare anche la presenza di Rocco Tanica, membro della band demenziale Elio e le Storie Tese, che ha curato i collegamenti con la sala stampa.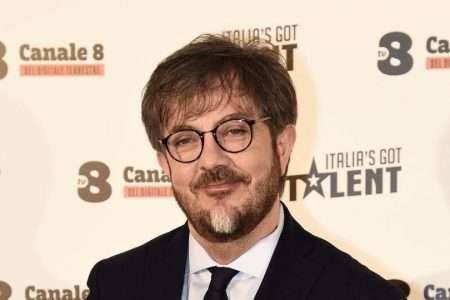 I cantanti partecipanti sono stati divisi in due sezioni: Campioni (composta da 20 artisti) e Nuove Proposte (composta da 8 artisti).
Da notare che i vincitori della categoria Campioni, hanno acquisito di merito il diritto di partecipare e rappresentare l'Italia all'Eurovision Song Contest 2016.
Classifica Finale Sanremo 2016
Sezione Campioni
Stadio – Un giorno mi dirai – S. Grandi, G. Curreri e L. Chiaravalli
Francesca Michielin – Nessun grado di separazione – F. Abbate, F. Michielin, Cheope e F. Gargiulo
Giovanni Caccamo e Deborah Iurato – Via da qui – G. Sangiorgi
Enrico Ruggeri – Il primo amore non si scorda mai – E. Ruggeri
Lorenzo Fragola – Infinite volte – L. Fragola, R. Di Benedetto, R. Canale, F. Ferraguzzo e A. Filippelli
Patty Pravo – Cieli immensi – F. Zampaglione
Clementino – Quando sono lontano – C. Maccaro, V. Stein e K. Scherer
Noemi – La borsa di una donna – M. Masini, M. Adami e A. Iammarino
Rocco Hunt – Wake Up – R. Pagliarulo, V. Catanzaro e S. Benussi
Arisa – Guardando il cielo – G. Anastasi
Annalisa – Il diluvio universale – D. Calvetti e A. Scarrone
Elio e le Storie Tese – Vincere l'odio – S. Belisari, S. Conforti, D. Civaschi e N. Fasani
Valerio Scanu – Finalmente piove – F. Moro
Alessio Bernabei – Noi siamo infinito – I. Amatucci, R. Casalino e D. Faini
Dolcenera – Ora o mai più (le cose cambiano) – Dolcenera e Finaz
Irene Fornaciari – Blu – I. Fornaciari, D. Calvetti, B. Dati e M. Fontana
Campioni non finalisti – Sanremo 2016
Dear Jack – Mezzo respiro – R. Balbo, S. Paviani, L. Riflessi e C. Corradini
Bluvertigo – Semplicemente – M. Castoldi
Zero Assoluto – Di me e di te – T. De Gasperi, A. Filippelli, M. Maffucci e L. Vicini
Neffa – Sogni e nostalgia – G. Pellino
Sezione Nuove Proposte
Francesco Gabbani – Amen – F. Ilacqua e F. Gabbani
Chiara Dello Iacovo – Introverso – C. Dello Iacovo
Ermal Meta – Odio le favole –  E. Meta
Mahmood – Dimentica – A. Mahmoud, M. Grilli e F. Fugazza
Nuove Proposte non finalisti – Sanremo 2016
Michael Leonardi – Rinascerai –  M. Leonardi, E. Giacca e E. Rentocchini
Miele – Mentre ti parlo –  M. Paruzzo e A. Rodini
Irama – Cosa resterà – Irama e G. Nenna
Cecile – N.E.G.R.A. – L. Lombardi Dallamano
Cantanti Sanremo 2017
Il sessantasettesimo Festival di Sanremo si è svolto nella storica location del teatro Ariston dal 7 all'11 febbraio 2017 con la conduzione di Carlo Conti, molto bene affiancato da Maria De Filippi. Il conduttore toscano, di questa edizione del Festival era anche il direttore artistico.
Regia, direzione orchestrale e scenografia sono state curate rispettivamente da:
Maurizio Pagnussat
Pinuccio Pirazzoli
Riccardo Bocchini
Per tutte e cinque le serate della manifestazione, la parte comico-satirica è stata affidata a Maurizio Crozza e a Rocco Tanica. Quest'ultimo come sempre era in collegamento dalla sala stampa.
La competizione principale, ovvero quella definita come "Campioni" ha visto 22 artisti o gruppi in gara, mentre le Nuove Proposte erano in totale 8.
Classifica Finale Sanremo 2017
Francesco Gabbani – Occidentali's Karma – F. Gabbani, F. Gabbani, F. Ilacqua e L. Chiaravalli
Fiorella Mannoia – Che sia benedetta – E. Mineo e S. Mineo
Ermal Meta – Vietato morire – E. Meta
Michele Bravi – Il diario degli errori – F. Abbate, G. Anastasi e Cheope
Paola Turci – Fatti bella per te – P. Turci, G. Anania, L. Chiaravalli e D. Simonetta
Sergio Sylvestre – Con te – G. Todrani, S. Sylvestre e S. Maiuolo
Fabrizio Moro – Portami via – F. Mobrici e R. Cardelli
Elodie – Tutta colpa mia – E. Marrone, O. Angiuli, F. Cianciola e G. Pollex
Bianca Atzei – Ora esisti solo tu – F. Silvestre
Samuel – Vedrai – S. Romano, C. Rigano e R. Onori
Michele Zarrillo – Mani nelle mani – G. Artegiani e M. Zarrillo
Lodovica Comello – Il cielo non mi basta – D. Faini, F. Abbate, A. Di Martino e F. Ferraguzzo
Marco Masini – Spostato di un secondo S. Vallarino, M. Masini e D. Calvetti
Chiara – Nessun posto è casa mia – N. Verrienti e C. Verrienti
Alessio Bernabei – Nel mezzo di un applauso – R. Casalino, D. Faini e V. Casagrande
Clementino – Ragazzi fuori – C. Maccaro, F. Rizzo, S. Tognini, P. M. Lombroni Capalbo
Campioni non finalisti – Sanremo 2017
Al Bano – Di rose e di spine – M. Fabrizio, K. Astarita e A. Carrisi
Gigi D'Alessio – La prima stella – L. D'Alessio
Ron – L'ottava meraviglia  – M. Del Forno, R. Cellamare, E. Mangia e F. Caprara
Giusy Ferreri – Fa talmente male – R. Casalino, A. Merli, F. Clemente e P. Catalano
Nesli & Alice Paba – Do retta a te – F. Tarducci e O. Grillo
Raige e Giulia Luzi – Togliamoci la voglia – S. Vallarino, A. Vella, A. Iammarino e L. Chiaravalli
Sezione Nuove Proposte
Lele – Ora mai – R. Esposito, R. Di Benedetto e R. Canale
Maldestro – Canzone per Federica – A. Prestieri
Francesco Guasti – Universo – F. Guasti, M. Musumeci e F. Ciccotti
Leonardo Lamacchia – Ciò che resta – G. Pollex e M. Lusini
Nuove Proposte non finalisti – Sanremo 2016
Marianne Mirage – Le canzoni fanno male – Kaballà e F. Bianconi
Tommaso Pini – Cose che danno ansia – T. Pini, A. Amati e A. F. Dall'Ora
Braschi – Nel mare ci sono i coccodrilli – F. Braschi e M. Marches
Valeria Farinacci – Insieme – G. Anastasi
Cantanti Sanremo 2018
L'edizione numero sessantotto del Festival di Sanremo si è svolta come di tradizione presso il teatro Ariston dal 6 al 10 febbraio 2018. Grande novità di questa edizione è stata rappresentata dalla figura del conduttore. Infatti per la prima volta, Claudio Baglioni grande cantante italiano ha vestito i panni del conduttore e direttore artistico insieme a Michelle Hunziker e Pierfrancesco Favino.
La competizione ha visto concorrere due distinte categorie:
categoria Campioni con 20 artisti o gruppi di chiara fama
categoria Nuove Proposte con 8 interpreti emergenti
Classifica Finale Sanremo 2018
Categoria Campioni
Ermal Meta e Fabrizio Moro – Non mi avete fatto niente – E. Meta, F. Moro e A. Febo
Lo Stato Sociale – Una vita in vacanza – A. Cazzola, F. Draicchio, L. Guenzi, A. Guidetti, E. Roberto e M. Romagnoli
Annalisa – Il mondo prima di te – A. Scarrone, D. Simonetta e A. Raina
Ron – Almeno pensami – L. Dalla
Ornella Vanoni con Bungaro e Pacifico – Imparare ad amarsi – Bungaro, Pacifico, C. Chiodo e A. Fresa
Max Gazzè – La leggenda di Cristalda e Pizzomunno – F. Gazzè, M. Gazzè e F. De Benedittis
Luca Barbarossa – Passame er sale – L. Barbarossa
Diodato e Roy Paci – Adesso – A. Diodato
The Kolors – Frida (mai, mai, mai) – D. Petrella, D. Faini, A. Raina e Stash
Giovanni Caccamo – Eterno – G. Caccamo e Cheope
Le Vibrazioni – Così sbagliato – F. Sarcina, L. Chiaravalli, A. Bonomo e D. Simonetta
Enzo Avitabile con Peppe Servillo – Il coraggio di ogni giorno – V. Avitabile e Pacifico
Renzo Rubino Custodire O. Rubino
Noemi – Non smettere mai di cercarmi – M. Pelan, Noemi, D. Calvetti e F. De Martino
Red Canzian – Ognuno ha il suo racconto – M. Porru e R. Canzian
Decibel  – Lettera dal Duca – E. Ruggeri, F. Muzio e S. Capeccia
Nina Zilli – Senza appartenere  – G. Angi, A. Iammarino e N. Zilli
Roby Facchinetti e Riccardo Fogli – Il segreto del tempo – Pacifico e R. Facchinetti
Mario Biondi – Rivederti – M. Biondi, G. Furnari e D. Fisicaro
Elio e le Storie Tese  – Arrivedorci – S. Belisari, S. Conforti, D. Civaschi e N. Fasani
Categoria Nuove Proposte
Ultimo – Il ballo delle incertezze – Ultimo
Mirkoeilcane – Stiamo tutti bene – Mirkoeilcane
Mudimbi – Il mago – M. Mudimbi, A. Bonomo, M. Zangirolami, A. Bavo, F. Vaccari e P. Miano
Lorenzo Baglioni – Il congiuntivo – L. Baglioni, M. Baglioni e L. Piscopo
Alice Caioli – Specchi rotti – A. Caioli e P. Muscolino
Eva – Cosa ti salverà – A. Di Martino e A. Filippelli
Giulia Casieri – Come stai – G. Casieri e A. Ravasio
Leonardo Monteiro-  Bianca – M. Ciappelli e V. Tosetto
Cantanti Sanremo 2019
Il sessantanovesimo Festival di Sanremo si è svolto dal 5 al 9 febbraio 2019 condotto per il secondo anno consecutivo da Claudio Baglioni. Quest'ultimo ne è stato anche direttore artistico ed è stato affiancato nella conduzione della manifestazione da Claudio Bisio e Virginia Raffaele-
Duccio Forzano alla regia mentre la scenografia è stata realizzata da Francesca Montinaro, che aveva già realizzato anche quella dell'edizione 2013. La direzione musicale è stata affidata per il secondo anno consecutivo a Geoff Westley.
La competizione ha seguito un format diverso rispetto al passato, infatti ha visto concorrere a un unico premio 24 cantanti, dei quali 22 erano artisti di chiara fama e 2 provenivano da Sanremo Giovani 2018.
Classifica Finale Sanremo 2019
Categoria Campioni
Mahmood – Soldi – Mahmood, Dardust e Charlie Charles
Ultimo – I tuoi particolari – N. Moriconi
Il Volo – Musica che resta – G. Nannini, E. Munda, P. Romitelli, P. Mammaro e A. Carozza
Loredana Bertè – Cosa ti aspetti da me – G. Curreri, G. Pulli e P. Romitelli
Simone Cristicchi – Abbi cura di me – S. Cristicchi, N. Brunialti e G. Ortenzi
Daniele Silvestri – Argentovivo – D. Silvestri, T. Iurcich, F. Rondanini e M. Agnelli
Irama – La ragazza con il cuore di latta – Irama, G. Colonnelli, A. Debernardi e G. Nenna
Arisa – Mi sento bene – M. Buzzanca, L. Vizzini, R. Pippa e A. Flora
Achille Lauro – Rolls Royce – Achille Lauro, D. Petrella, D. Dezi, D. Mungai e Boss Doms
Enrico Nigiotti – Nonno Hollywood – E. Nigiotti
Boomdabash – Per un milione – F. Abbate, R. Pagliarulo, A. Rapetti Mogol, A. Cisternino, F. Clemente e A. Merli
Ghemon – Rose viola – Ghemon e Zef
Ex-Otago – Solo una canzone – M. Carucci, S. Bertuccini, F. Bacci, O. Martellacci e R. Bouchabla
Motta – Dov'è l'Italia – F. Motta
Francesco Renga – Aspetto che torni – Bungaro, F. Renga, C. Chiodo, Rakele e G. Runco
Paola Turci – L'ultimo ostacolo – P. Turci, L. Chiaravalli, S. Marletta ed E. Roberts
The Zen Circus – L'amore è una dittatura – A. Appino, G. P. Cuccuru e M. Schiavelli
Federica Carta e Shade – Senza farlo apposta – Shade, J. Ettorre, Jaro
Nek – Mi farò trovare pronto – F. Neviani, P. Antonacci e L. Chiaravalli
Negrita – I ragazzi stanno bene – P. Bruni, C. Petricich, E. Salvi, F. Barbacci, L. Cilembrini e G. Gagliano
Patty Pravo con Briga – Un po' come la vita – M. Rettani, D. Calvetti, Zibba, Briga e L. Leonori
Anna Tatangelo – Le nostre anime di notte – L. Vizzini
Einar – Parole nuove – A. Maiello, E. Palmosi e N. Marotta
Nino D'Angelo e Livio Cori – Un'altra luce – L. Cori, N. D'Angelo, F. Fogliano, M. Dagani, G. Fracchiolla
Conclusioni
Cantanti a Sanremo
Sperando di avervi fornito le informazioni che stavate cercando sul mondo dei cantanti a Sanremo vi invitiamo a condividere l'articolo qualora vi sia piaciuto e non dimenticate di scriverci per eventuali collaborazioni con il nostro portale.
Alla prossima e godetevi il sound di casa nostra!