Amici di Around the World eccoci di nuovo a parlare di musica nel mondo. Il post odierno è dedicato a scoprire la lista dei cantanti cinesi famosi, attraverso una corposa selezione di artisti e band musicali nati in Cina, una delle nazioni più popolose e ricche al mondo.
Qualora foste appassionati di musica internazionale vi suggeriamo di leggere alcuni dei precedenti articoli relativi ai più famosi cantanti stranieri divisi per nazione: cantanti sudcoreani famosi, cantanti giapponesi famosi.
Chi sono i cantanti cinesi famosi
Di seguito troverete la lista dei cantanti cinesi più popolari di sempre. Come sempre abbiano indicato gli artisti in rigoroso ordine alfabetico.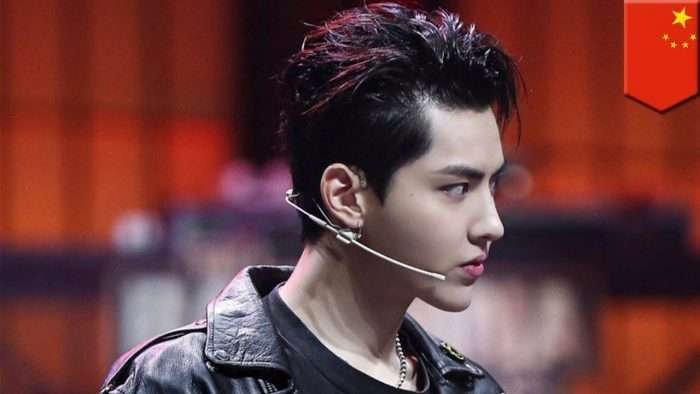 Teniamo a precisare che qualora ci fosse sfuggito qualche artista di vostro gradimento, siamo disponibili ad aggiornare l'articolo dopo vostra opportuna segnalazione.
C
Agnes Chan
Bobo Chan
Daniel Chan
Eason Chan
Flora Chan
Jackie Chan
Jaycee Chan
Jordan Chan
Kit Chan
Priscilla Chan
Grace Chang
Emil Chau
Edison Chen
Kelly Chen
Chen Kun
Adam Cheng
Ekin Cheng
Joyce Cheng
Sammi Cheng
Yumiko Cheng
Cecilia Cheung
Jacky Cheung
Julian Cheung
Mandy Chiang
Tsai Chin (attrice)
Charlene Choi
Vivian Chow
Wu Chun
Gillian Chung
Linda Chung
Cui Jian
D
Dao Lang
Dayuan (cantante)
Dilraba Dilmurat
Dou Wei
Dylan Wang
F
Fan Bingbing
Fei (cantante)
Khalil Fong
Mona Fong
Stephen Fung
H
Han Geng
Han Hong
Josie Ho
Denise Ho
Evonne Hsu
Hu Ge
Hua Chenyu
Huang Xiaoming
J
Jia (cantante)
Jin Sha
Jing Boran
Junjun
L
Gigi Lai
Leon Lai
Bowie Lam
Karena Lam
Sandy Lam
Carina Lau
Henry Lau
Maggie Lau
Winnie Lau
Andy Lau
Lay (cantante)
Angelica Lee
CoCo Lee
Lee Hoi-chuen
Sam Lee
Yang Lei
Isabella Leong
Sammy Leung
GiGi Leung
Li Lili
Li Yuchun
Liu Li Yang
Liu Yifei
Zhang Liyin
Luhan
Luo Yunxi
M
Natalie Mendoza
Karen Mok
Anita Mui
S
Shunza
William So
Stefanie Sun
Sun Nan
T
Alex To
Nicholas Tse
Tseten Dolma
Tsin Ting
Tsui Ping
W
Wang Fei
Jiro Wang
Wang Renmei
Wing (cantante)
Wu Yingyin
Y
Yang Mi
Yao Min
Yao Lee
Sally Yeh
Charlie Yeung
Miriam Yeung
Shawn Yue
Joey Yung
Z
Baby Zhang
Zhang Yang Yang
Zhao Lirong
Zhao Wei
Zhou Xuan
Zhou Xun
Zhou Mi
Zhu Zhu
Conclusioni
Sperando di avervi fornito le informazioni che stavate cercando in merito alla lista dei cantanti cinesi famosi, vi suggeriamo di visionare i video pubblicati all'interno dell'articolo per scoprire le ultime hit made in Cina.
Prima di terminare vogliamo rendervi partecipi sul fatto che siamo sempre alla ricerca di collaboratori appassionati di musica, perciò qualora voleste cimentarvi nella scrittura, non esitate a contattarci al seguente indirizzo email: info@aroundtheworld.pro
Alla prossima!