Cari amici di Around the World eccoci di nuovo qua con le migliori notizie del cinema dal mondo. Oggi vogliamo fornirvi un focus composto da diversi articoli, dedicato a scoprire la provenienza degli attori americani famosi. Il primo post inerente tale argomento è legato a scoprire chi sono gli attori americani nati in California, Stato degli Usa e patria della mecca del cinema, ovvero Hollywood. E' qui infatti che i migliori attori al mondo vivono e recitano per pellicole e serie tv distribuite su scala planetaria.
Di seguito troverete la lista completa dei migliori attori californiani che hanno avuto successo e sono divenuti celebri in tutto il mondo. Tra queste alcune leggende come Clint Eastwood, che nonostante la sua età lavori ancora come un ragazzino.
E' notizia di oggi, quella che lo vuole ancora presso gli Studios di Hollywood nonostante lo spaventoso incendio da che giorni minacci la città di Los Angeles. Buona consultazione!
Chi sono gli attori americani uomini nati in California
Scopri la selezione completa ed ufficiale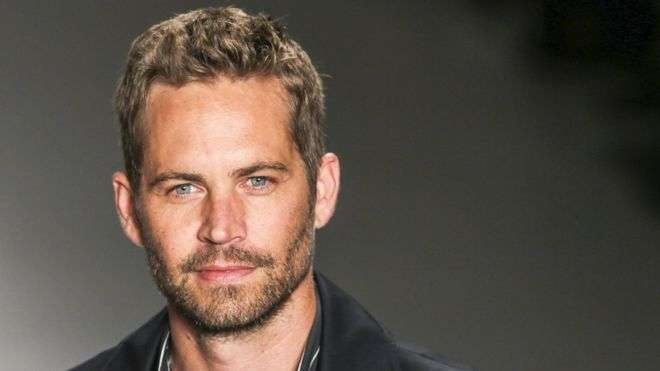 A
Ash Adams
Ernie Adams (actor)
J. Grant Albrecht
Christian Alexander
Chad Allen (actor)
Keegan Allen
Tod Andrews
Jack Angel
Jason Antoon
Joseph Ashton (actor)
Erik Audé
B
Buddy Baer
Nathan Baesel
Larry Bagby
Eion Bailey
Kenny Baker (American performer)
James O. Barrows
Dion Basco
Craig R. Baxley
Walt Becker
Brice Beckham
Mike Begovich
Drake Bell
Hank Bell
Frank Bennett (actor)
Jimmy Bennett
John Berg (actor)
Blake Berris
Kevin Bigley
Jack Black
Brady Bluhm
True Boardman
Ian Bohen
Michael Ray Bower
Joey Bragg
Richard Brake
Guy Branum
Todd Bridges
Terron Brooks
Trev Broudy
Jonathan Daniel Brown
Orlando Brown (actor)
Larry Bryggman
Lord Buckley
Steve Bulen
S. Scott Bullock
Alexander Burke
Michael Reilly Burke
Rick Burks
Bob Burns (humorist)
Corey Burton
LeVar Burton
Tommy Bush
Adrian Bustamante
David Butler (director)
C
Frank Cady
Todd Cahoon
Dean Cain
Ralph Camargo
Kirk Cameron
Ridge Canipe
Geoffrey Cantor (actor)
George Carlin
Keith Carradine
Dana Carvey
Christopher Castile
Michael Cavadias
Allan Cavan
JC Caylen
Larry Cedar
Michael Chapin
Barney Cheng
Craig Chester
Morris Chestnut
Thomas Haden Church
Carl Ciarfalio
Nat King Cole
Tommy Cole
Chris Colfer
Marcus Coloma
Jackie Condon
Tim Considine
Glenn Corbett
Johnny Corn
Nicolas Coster
Jerome Courtland
Joel Courtney
T. D. Crittenden
Evan Crooks
Lindsay Crosby
Phillip Crosby
Iman Crosson
Tote Du Crow
Alexis Cruz
Steven Culp
Gregory Scott Cummins
Jack Curtis (actor)
Tony Curtis
Aric Cushing
Kristoffer Cusick
D
Steve Dahl
Eric Dane
Dee Jay Daniels
Ted Danson
Marco Dapper
Hayes Davenport
Gary "Litefoot" Davis
Jack Davis (actor)
Anthony De Longis
Ben Deeley
Christopher DeFaria
Emilio Delgado
John DeMita
Vernon Dent
Rorke Denver
Jerry Dexter
Dimitri Diatchenko
Leonardo DiCaprio
Garret Dillahunt
Dick Dodd
John Doe (musician)
Brian Donovan (actor)
Trevor Donovan
Chad Doreck
Charles Dorian
Jim Doughan
Eric Douglas
Matt Doyle (actor)
Christian Duguay (actor)
Dennis Dun
E
Michael Easton
Clint Eastwood
Scott Eastwood
Teddy Eccles
Chris Eckert
Aaron Eckhart
J. Trevor Edmond
Bobby Edner
Zac Efron
Ryan Eggold
Douglas Emerson
Chris Engen (actor)
Tom Eplin
Daniel Escobar
Nick von Esmarch
Emilio Estevez
Ramon Estevez
Gene Evans
Josh Evans (film producer)
Josh Ryan Evans
Matthew J. Evans
Trevor Eyster
F
Joel Fabiani
Bill Fagerbakke
Roger Fan
Corey Feldman
Rafael Feldman
Frank Ferguson
Shiloh Fernandez
Dennis Fimple
Eric Fleming
Travis Flores
Travis T. Flory
Santino Fontana
Shawn Fonteno
David Ford (actor)
Blake Foster
Kevin Foster (cyclist)
Keith Fowler
Steve Franken
Carl Franklin
Nelson Franklin
David Friedman (actor)
Eddie Frierson
Leon Frierson
Jerry Fujikawa
Drew Fuller
Ed Fury
G
Clark James Gable
Mark Gantt
Al Ernest Garcia
Jeffrey Garcia
Jorge Garcia
Brad Garrett
Blaise Garza
Michael Gaston
William Gaxton
Grant George
Balthazar Getty
Blake Gibbons
Connor Gibbs
Timothy Gibbs
Tyrese Gibson
John Gilkey
James Francis Ginty
Danny Glover
Kellen Goff
Justin Gordon
William D. Gordon (actor)
Zachary Gordon
Matt Gourley
Joey Graceffa
Christopher and Kevin Graves
Devon Graye
Theo Greenly
Douglas Greer
Bradley Gregg
R. Henry Grey
Khamani Griffin
S. A. Griffin
Gattlin Griffith
Lance Guest
Anthony Guidera
Laurence Guittard
Ryan Guzman
H
Lukas Haas
Gene Hackman
Dan Haggerty
Larry Hagman
Charles Haid
Jackie Earle Haley
Arch Hall Jr.
Jason Hall (screenwriter)
Teo Halm
Buddy Handleson
Jim Hanks
Tom Hanks
Jack Hanlon
James Harper (actor)
Kyle Harris
Ross Harris (actor)
Gregory Harrison
John Harvey (American actor)
Danny Hassel
Dwight Hauser
Tony Hawk
Peter Lind Hayes
Myron Healey
Adam Hendershott
David Henrie
Garette Ratliff Henson
Charles Herbert
George Hernandez
Jay Hernandez
Justin Herwick
Charlton Heston
Leland Hickman
Aaron Hill (actor)
Stephen Hillenburg
Darby Hinton
Kane Hodder
Tyler Hoechlin
Dustin Hoffman
Earl Holliman
David Holt (American actor)
Brian Hooks
Michael Horse
Robert Houston (actor)
Clint Howard
Jeremy Howard (actor)
Ken Howard
Ron Howard
John Hudson (actor)
William Hudson (actor)
Miko Hughes
Jimmy Hunt
Howard Huntsberry
Timothy Hutton
I
James Monroe Iglehart
Daniel K. Isaac
Chris Isaak
J
Joshua Jackson
O'Shea Jackson Jr.
Adam Jacobs
Brion James
Jesse James (actor)
Arthur L. Jarrett
Brenden Jefferson
Stephan Jenkins
Anthony Johnson (actor)
Bart Johnson
Emory Johnson
Jason Johnson (actor)
Matt Johnson (actor)
Bob Joles
Andras Jones
Richard T. Jones
Robbie Jones (actor)
Tyler Patrick Jones
K
Daren Kagasoff
Lawrence Kao
Roscoe Karns
Max Kasch
Sergio Kato
Chris Kattan
Joseph Kearns
Joe Keaton
Jack Kehoe
Robert Kellard
Edgar Kennedy
Jihmi Kennedy
Fraser Kershaw
Larry Kert
Andre Khabbazi
Marco Khan
Percy Kilbride
Jerome Kilty
Todd Kimsey
Ted King (actor)
Andre Kinney
Todd Kramer
Nathan Kress
Neeraj Kumar
L
James Lafferty
Stuart Lafferty
Arthur Lake (actor)
Michael Landon
Jeff Langton
Charles Laquidara
Billy Laughlin
Kian Lawley
Richard Lawson (actor)
Francis Lederer
Eugene C. Lee
Rex Lee (actor)
Robert Lees
Bob LeMond
Tom Lenk
James Lew
Geoffrey Lewis (actor)
Huey Lewis
David Lim (actor)
Jonathan Lipnicki
Tom Lister Jr.
Heather Locklear
Donal Logue
George Lopez
Mario Lopez
Donald Losby
Arthur Lounsbery
Anthony Lucero
M
Taylor Mac
Sam Macaroni
Sam Maccarone
Gabriel Macht
Frank MacQuarrie
Murdock MacQuarrie
Allen Maldonado
Shelley Malil
Ross Malinger
Rizwan Manji
Dudley Manlove
Ric Marlow
Tully Marshall
Eddy Martin
Tony Martin (American singer)
Deven May
Young Maylay
MC Ren
Doug McClure
Darius McCrary
Philo McCullough
Jack McDonald (actor)
Howard McGillin
Jake McLaughlin
Jimmy McNichol
Chad McQueen
Steven R. McQueen
Aaron Meeks
E'Shun Melvin
David Mendenhall
Jesse Metcalfe
Peter Miles (American actor)
Ty Miller
Hasan Minhaj
Mike Minor (actor)
James Mitchell (actor)
Sasha Mitchell
Hio Miyazawa
Rich Moore
Michael P. Moran
Jose Moreno Brooks
Tom Morga
Judson Pearce Morgan
Pat Morita
Seth Morris
Matthew Morrison
Casey Moss
Bill Mumy
Noah Munck
Alan Muraoka
Campion Murphy
Don Murray (actor)
Kali Muscle
John Myhers
N
Rashaan Nall
Marshall Neilan
Dustin Nguyen
Nichkhun
Martin Nievera
Ramesses Nightingale
Chuck Norris
Danny Nucci
O
Finneas O'Connell
Hugh O'Connor
Tony O'Dell
Conor O'Farrell
Brock O'Hurn
Dayo Okeniyi
Ken Olandt
David Oliver (actor)
Michael Oliver (actor)
Chris Olivero
Chris Owen (actor)
P
Ty Panitz
John Pappas
Tom Parker (actor)
James Parks (actor)
Michael Parks
James Paxton (actor)
Ralph Peduto
Scott Pembroke
Jacob Perez
Walter Perez (actor)
Vinnie Pergola
Bradley Steven Perry
Paul Petersen
Kyler Pettis
John Philbin
Graham Phillips (actor)
Slim Pickens
Chris Pine
Phillip Pine
Glenn Plummer
Sam Polo
Brian Poth
Cliff Potts
Gary Poulter
Chad Power
Arch Presby
David Price (actor)
Freddie Prinze Jr.
Greg Proops
R
Sascha Radetsky
Michael Raffetto
Dack Rambo
Jack Randall (actor)
Mishon Ratliff
Harry L. Rattenberry
Ray J
Ronald Reagan
Albert Reed Jr.
Steve Reeves
Khylin Rhambo
Paul Richards (actor)
Jake Richardson
Tim Robbins
Paul Michael Robinson
W. C. Robinson
George Robotham
Eamonn Roche
Sam Rockwell
Vincent Rodriguez III
Justin Roiland
Tim Rooney
Milton Ross
Paul Rugg
Charlie Ruggles
Bing Russell
Jason Russell
Kurt Russell
Jesse Rutherford (singer)
Derek Rydall
S
Antonio Sabàto Jr.
Luis Saguar
Andy Samuel
Aaron Sanders
Jake Sandvig
Erskine Sanford
Dick Sargent
Ronnie Schell
Michael Q. Schmidt
Rob Schneider
Aaron Schoenke
Patrick Schwarzenegger
Donovan Scott
Simon Scott (actor)
Vito Scotti
Angus Scrimm
Malcolm Sebastian
Chester See
Adam G. Sevani
Matthew Shaffer
Matt Shakman
Ivan Shaw
Barry Del Sherman
Demetrius Shipp Jr.
Matt Shively
Grant Show
Adam G. Simon
Jeremy Sisto
Brian Sites
Jacob Smith (actor)
Joshua Fredric Smith
Kurtwood Smith
Putter Smith
Roger Smith (actor)
José Solano (actor)
John Solomon (writer)
Joe Son
Robert Sorrells
Kevin Spacey
Malcolm St. Clair (filmmaker)
Don Steele
Maury Sterling
Brody Stevens
Booboo Stewart
Ari Stidham
Benjamin Stockham
Kyle Stone
David Strathairn
Shiloh Strong
Grant Sullivan (actor)
Jeremy Sumpter
Jerry Supiran
T
Kristoffer Tabori
Douglas Tait (actor)
Max Thieriot
Ross Thomas (actor)
Tim Thomerson
Ralph Ting
Christopher Titus
Jerry Tondo
Lane Toran
Christian Traeumer
Jerry Trainor
John Trent (actor)
Michael Trevino
Sunny Tripathy
U
Benny Urquidez
David Ury
Darrell Thomas Utley
V
Omi Vaidya
Daniel Valdez
Brian Van Holt
Cameron Van Hoy
Rik Van Nutter
Travis Van Winkle
Randy Vasquez
John Vickery (actor)
Steve Viksten
Jan-Michael Vincent
Mitch Vogel
John Voldstad
W
David Wachs
Paul Walker
David Wall (actor)
Morgan Wallace
Ray Arthur Wang
Mateus Ward
Jascha Washington
Morgan Weisser
Charles Weldon
Tico Wells
Shane West
Frank K. Wheaton
James Whitmore
Joe Whyte
Brad Williams (comedian)
Cory Williams
Jeff Williams (actor)
Robin Williams
Dorien Wilson
Lisle Wilson
Terry Wilson (actor)
Mick Wingert
Michael Winkelman
Eric Winter
Beau Wirick
Michael Wiseman
BD Wong
Thomas Mills Wood
Robert S. Woods
Bill Woodson
Trevor Wright
Ryan Wynott
Jacob Wysocki
Chi sono le attrici americane donne nate in California
Scopri le donne del cinema Californiano
A
Paula Abdul
Peggy Ahern
Helen Ainsworth
Sarah Aldrich
Christa B. Allen
Krista Allen
Tessa Allen
Stephanie Allynne
Summer Altice
Izabella Alvarez
Cindy Ambuehl
Elsie Ames
Caroline Amiguet
Luana Anders
Fernanda Andrade
Ann Andrews
Lulu Antariksa
Susan Anton
Iris Apatow
Rene Aranda
Beverly Archer
Leila Arcieri
Eve Arden
Ashley Argota
Karin Argoud
Daphne Ashbrook
Shay Astar
B
Susan Backlinie
Vanessa Baden
Belinda Balaski
Maria Bamford
Priscilla Barnes
Joan Barry (American actress)
Viola Barry
Lina Basquette
Jeanne Bates
Michelle Bauer
Barbara Baxley
Heather Beers
Pati Behrs
Gelsey Bell
Dawn Bender
Anna Sophia Berglund
Kelli Berglund
Clarice Blackburn
Mari Blanchard
Moon Bloodgood
Nikki Bohne
Shirley Bonne
Marilyn Borden
Samantha Boscarino
Caprice Bourret
April Bowlby
Jessica Bowman
Eileen April Boylan
Ysabella Brave
Deanne Bray
Alexandra Breckenridge
Tracey E. Bregman
Jamie Brewer
Tiffany Brissette
Beth Broderick
Aimee Brooks
Leslie Brooks
Jasmin Savoy Brown
Kimberlin Brown
Sarah Joy Brown
Sabrina Bryan
Clara Bryant
Joan Juliet Buck
Olivia Burnette
Maryedith Burrell
Nakia Burrise
Shoshana Bush
C
Domenica Cameron-Scorsese
Sandy Campbell (singer)
Ashley Campuzano
Alaina Capri
Jessica Capshaw
Linda Cardellini
D'Arcy Carden
Jean Carlin
Janice Carroll
Joan Carroll
Gabrielle Carteris
Mary Castle
Connie Champagne
Jacki R. Chan
Amy Chance
Rosalind Chao
Marguerite Chapman
Annazette Chase
Cindy Cheung (actress)
Lita Chevret
Ambyr Childers
Margaret Cho
Claudia Christian
Danielle Chuchran
Charlet Chung
Melinda Clarke
Christine Clayburg
Kristen Cloke
Signy Coleman
Bianca Collins
Max Collins (actress)
Jane Connell
Lexie Contursi
Teri Copley
Kara Crane
Kelly Crean
Molly Culver
Juliette Cummins
Kaley Cuoco
Lise Cutter
D
Fifi D'Orsay
Jensen Daggett
Tracy Dali
Susan Damante
Barbara Darrow
Mary Bond Davis
Viveka Davis
Alice Day
Tamara De Treaux
Margia Dean
Quentin Dean
Dorothy DeBorba
Grey DeLisle
Heather DeLoach
Debi Derryberry
Sandy Descher
Amanda Detmer
Gina DeVettori
Dorothy Devore
Kaitlyn Dias
Angie Dickinson
Laura Dickinson
Djoir
Marcie Dodd
Ami Dolenz
Ann Doran
Olivia Taylor Dudley
Ann Dunnigan
Porter Duong
E
Alison Eastwood
Francesca Eastwood
Sonya Eddy
Marianne Edwards
Susan Egan
Dorothy Elias-Fahn
Adrienne Ellis
Georgia Ellis
Linda Ercoli
Lina Esco
Bree Essrig
Renée Estevez
Joan Evans (actress)
Judi Evans
Amazon Eve
F
Nola Fairbanks
Debrah Farentino
Donna Feldman
Susie Feldman
Verna Felton
Fergie (singer)
Chelsea Field
Takayo Fischer
Danielle Fishel
Schuyler Fisk
Erika Flores
Dorothy Ford
Deborah Foreman
Laurie Fortier
Cyrinda Foxe
Deena Freeman
Susan French
Andrea Fay Friedman
Lindsay Frost
Taylor Fry
Soleil Moon Frye
G
Jacqueline Gadsden
Jean Gale
Joan Gale
Linda Gary
Hailey Gates
Maude George
Caitlin Gerard
Linda Gerard
Lauren German
Susan Gibney
Jennifer Gimenez
Tracey Gold
Molly Gordon
Kelli Goss
Amy Grabow
Greta Granstedt
Karen Grassle
Debbie Gravitte
Jenna Leigh Green
Lindsay and Sidney Greenbush
Sasha Grey
Camryn Grimes
Camille Guaty
Carla Gugino
Darbi Gwynn
H
Jennifer Hale
Ethel May Halls
Valda Hansen
Erika Harlacher
Grace Hartman (actress)
Victoria Harwood
Gabrielle Haugh
Dree Hemingway
Mariel Hemingway
Lori Jo Hendrix
Pamela Hensley
Edna Hibbard
Marianna Hill
Daryn Hinton
Leslie Hoffman
Susanna Hoffs
Ashley Holliday
Anastasia Horne
Victoria Horne
Tanedra Howard
Vanessa Hudgens
Leslie-Anne Huff
Renee Humphrey
Carla Humphries
Helen Hunt
Kaki Hunter
J
Marielle Jaffe
Jasmine V
Karla Jensen
Maren Jensen
Ashley Johnson (actress)
Lia Marie Johnson
Nicole Randall Johnson
Dot-Marie Jones
Jules de Jongh
Sharon Jordan
Gloria Joy
Ashley Judd
K
Mitzi Kapture
Sarah Rose Karr
Jackie Kashian
Elizabeth Keifer
Brandis Kemp
Madge Kennedy
Enid Kent
Joanna Kerns
Laura Ann Kesling
Danitza Kingsley
Natalie Kingston
Hayley Kiyoko
June Knight
Marilyn Knowlden
Lisa Kudrow
Joyce Kurtz
Iris Kyle
L
Fontaine La Rue
Florence Lake
Shayne Lamas
Sarah Lancaster
Natalie Lander
Janet Landgard
Priscilla Lane
Kim Lankford
Miracle Laurie
Hana Mae Lee
Jonna Lee (actress)
Patricia Ja Lee
Janet Leigh
Katie Leigh
Lindze Letherman
Judith Light
Mackenzie Lintz
Joanne Linville
Ann Little
Tammy Locke
Anne Lockhart (actress)
Amanda Loncar
Bessie Loo
Pauline Lord
Mary Lou (actress)
Phyllis Love
Jacqueline Lovell
Joan Lowell
Tessa Ludwick
Jamie Luner
Diana Lynn
M
Bonnie MacBird
Joyce MacKenzie
Tina Majorino
Vanessa Marcil
Joan Marsh
Martika
Nikki Martin
Frances Lee McCain
Edna McClure
Kimberly McCullough
Wendi McLendon-Covey
Rachel McLish
Parvati Melton
Tracee Meltzer
Lindsay Mendez
Mary Mersch
Kate Michaels
Aly Michalka
AJ Michalka
Diane Michelle
Tiffany Michelle
Charis Michelsen
Betty Miles
Amara Miller
Marianne Miller
Linda Minard
Kathryn Minner
Ruby Modine
Ashleigh Aston Moore
Marguerite Moreau
Lea Moreno Young
Heather Morris
Annie Mumolo
N
Marguerite Namara
Marilyn Nash
Niecy Nash
Holly Near
Connie Needham
Lori Nelson
Laraine Newman
Joanna Newsom
Christina Nigra
Marni Nixon
Ashley Mary Nunes
O
Vivien Oakland
Jacqueline Obradors
Jennifer O'Dell
Martha O'Driscoll
Lani O'Grady
Jenny O'Hara
Erica O'Keith
Amy Okuda
Mary-Kate and Ashley Olsen
User:Hfdiaz422
Jenna Ortega
Jaina Lee Ortiz
P
Rachel and Amanda Pace
Andrea Parker
Nicole Parker
Allison Parks
Lorna Patterson
Melody Patterson
Meredith Patterson
Kherington Payne
Cecilia Peck
Anna Maria Perez de Tagle
Clara Perez
Marlowe Peyton
Dedee Pfeiffer
Michelle Pfeiffer
Kristina Pimenova
Julie Pinson
Vaneza Pitynski
Annie Pixley
Dana Plato
Rose Plumer
Inez Plummer
Anneliese van der Pol
Scarlett Pomers
Lillian Porter
Lauren Potter
Jaime Pressly
Lindsay Price
Aileen Pringle
Eunice Pringle
Haley Pullos
Jolene Purdy
R
Emily Evan Rae
Anne Ramsay
Rappin' Granny
Gina Ravera
Navi Rawat
Jazz Raycole
Amber Rayne
Valerie Red-Horse
Kira Reed
Kerry Remsen
Jessica Rey
Marjorie Reynolds
Sophie Reynolds
Ariana Richards
Suzanne Ridgeway
Jeannine Riley
Erika Ringor
Molly Ringwald
Krysta Rodriguez
Julianna Rose
Ronda Rousey
Barbara Rush
Lisa Ryan
Peggy Ryan
Stevie Ryan
Winona Ryder
S
Susan Saint James
Roxy Saint
Lucy Saroyan
Brytni Sarpy
Catya Sassoon
Andrea Savage
Danielle Savre
Allison Scagliotti
Christiane Schmidtmer
Jean Bruce Scott
Daniela Sea
Carmen Serano
Gail Sheridan
Jodi Shilling
Sharon Shore
Jane Sibbett
Diana Silvers
Meadow Sisto
Cora Skinner
Emily Skinner (actress, born 2002)
Meagan Smith
Florence Smythe
Lois Wheeler Snow
Rena Sofer
Diana Sowle
Stephanie St. James
Betta St. John
Vera Steadman
Hailee Steinfeld
Shoshannah Stern
Connie Stevens
April Stewart
June Storey
Madeleine Stowe
Jean Stuart
Caroline Sunshine
Pat Suzuki
Dominique Swain
Kristy Swanson
Eliza Swenson
T
Rita Taggart
Gloria Talbott
Elizabeth Taylor
Julie Ann Taylor
Joan Tewkesbury
Brooke Theiss
Heather Thomas
Meg Tilly
Haley Tju
Tamlyn Tomita
Angel Tompkins
Renee Torres
Colleen Townsend
Kimlinh Tran
Bree Turner
Debbie Turner
U
Alanna Ubach
Kim Johnston Ulrich
Gabrielle Union
Minerva Urecal
V
Sigrid Valdis
Gwen Verdon
Elena Verdugo
Alison Viktorin
Libby Villari
Melissa Villaseñor
Viva (actress)
Riley Voelkel
Darlene Vogel
W
Cheryl Walker
Lisa Waltz
Karle Warren
Debbie Watson (actress)
Danièle Watts
Joan Weldon
Ming-Na Wen
Helen Westcott
McKenzie Westmore
Winifred Westover
Joan Wheeler
Terri White
Abby Wilde
Bergen Williams
Kimberly Kevon Williams
Sue Hamilton (actress)
Marie Wilson (American actress)
Reagan Wilson
Camille Winbush
Shelley Winters
Shailene Woodley
Christine Woods
Irene Worth
Amanda Wyss
Y
Patti Yasutake
Gwendoline Yeo
Tina Yothers
Z
Necar Zadegan
Naureen Zaim
Roxana Zal
Moon Zappa
Nikki Ziering
Laurie Zimmer
Conclusioni
Attori Americani Nati in California
Sperando di avervi fornito le informazioni che stavate cercando in merito alla lista degli attori americani nati in California, vi suggeriamo di controllare questa lista cercando di approfondire coloro che più vi hanno incuriosito o che avete già visto durante la visione di qualche serie tv o film al cinema.
Youtube, Netflix, Amazon Video e qualche altro portale dello streaming online vi potrà aiutare nell'eseguire questo compito.
Alla prossima!