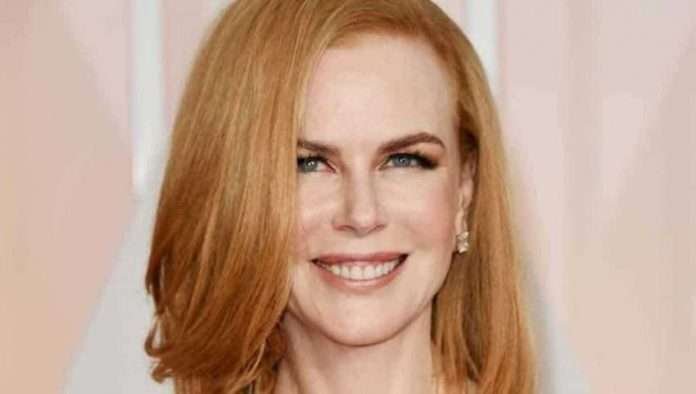 Amici e lettori del travel blog specializzato Around the World ed appassionati di film e serie tv ben ritrovati con le notizie del nostro blog di viaggi! Questo post andrà alla scoperta degli attori australiani famosi, di cui vi offriremo la lista completa oltre che un focus sui migliori 10 della storia.
Per precisione e correttezza, questa lista contiene gli attori e le attrici australiani più famose, perciò non preoccupatevi perché troverete tutte le vostre star preferite.
Migliori 10 attori australiani
Data la lunghezza della lista vogliamo agevolarvi la vita offrendovi subito la nostra top 10 dei migliori attori e attrici australiani di sempre.
Cate Blanchette
Catherine Elise "Cate" Blanchett è un'attrice australiana famosa in tutto il mondo.
Ha ricevuto numerosi riconoscimenti per la sua strabiliante carriera nel cinema con ruoli impegnati. Tra i più prestigiosi si ricordano:
due Premi Oscar,
tre Screen Actors Guild Awards,
tre Critics Choice Awards,
tre Golden Globe,
tre Premi BAFTA,
una Coppa Volpi al Festival di Venezia
La sua carriera è sempre stata contraddistinta dalla partecipazione in raffinate pellicole che hanno messo in luce la sua bravura e bellezza naturale. La ricordiamo nella strepitosa interpretazione della Regina Vergine Elizabeth del 1998, per cui vincerà il Golden Globe ed otterrà una nomination agli Academy Awards.
Da lì la sua carriera ha avuto uno slancio formidabile grazie a ruoli importanti in film come: il talento di Mr. Ripley – The Gift – Bandits, la trilogia de Il Signore degli Anelli – Blue Jasmine per cui vincerà l'Oscar come miglior attrice e tanti altri ancora.
Chris Hemsworth
Chris Hemsworth è il secondo attore australiano famoso della nostra selezione.
Meglio conosciuto per il suo ruolo da protagonista nel film Thor del 2011, il bel ragazzo australiano si è poi ritagliato un posto di successo in altre quotate pellicole della Marvel come:
The Avengers
Thor – The Dark World
Avengers – Age of Ultron
Anche grazie alle sue doti fisiche ha spesso ricoperto ruoli importanti in film d'azione e fantascienza tra cui: Star Trek, il thriller A Perfect Getaway – Una perfetta via di fuga, Quella casa nel bosco,  Biancaneve e il cacciatore, Red Dawn – Alba rossa e nella storia sportiva della Formula 1 di Rush.
Heath Ledger
Heath Ledger, celebre attore australiano prematuramente scomparso il 22 Gennaio 2008 a New York poco dopo avere interpretato il ruolo di Joker nella pellicola Batman. La bontà di tale interpretazione gli varrà un Oscar postumo come migliore attore non protagonista alla 81esima cerimonia degli Academy Awards.
Dopo le difficoltà iniziali di inizio carriera ottiene i primi ruoli per alcuni film della tv. Ottiene la popolarità grazie alla pellicola The Patriot di Mel Gibson del 2000 e nella grande produzione di Il destino di un cavaliere del 2001.
La vera celebrità arriva però il cinema d'autore e per merito del grande successo: I segreti di Brokeback Mountain, set nel quale oltre alla fama conoscerà anche la sua ex compagna Michelle Williams da cui avrà una bambina.
Hugh Jackman
Hugh Jackman è un attore australiano nato presso la capitale Sidney.Ha purtroppo avuto un'infanzia complicata a causa della separazione dei genitori e del successivo allontanamento della madre che si trasferì in Inghilterra lasciando tutti e 5 i figli.
Il suo debutto nel cinema avviene con il film Paperback Hero del 1999 a cui seguì la pellicola Erskineville Kings. Grazie a tali interpretazioni Jackman risalta agli occhi della critica cinematografica britannica.
I grandi film da cui arriva la celebrità a livello globale sono però le produzioni Hollywoodiane. Tra tutte, la pellicola X-Men dove interpretando il personaggio di Wolverine, ottiene un grande riscontro da parte del pubblico di appassionati.
Geoffrey Rush
Geoffrey Roy Rush è un attore, doppiatore e produttore cinematografico australiano. Il più grande successo ottenuto in carriera è il premio Oscar per l'interpretazione di David Helfgott nel film Shine.
Si ricordano altre importanti pellicole tra cui: Genius, Gods of Egypt, Il Discorso del Re, Tu Chiamami Peter.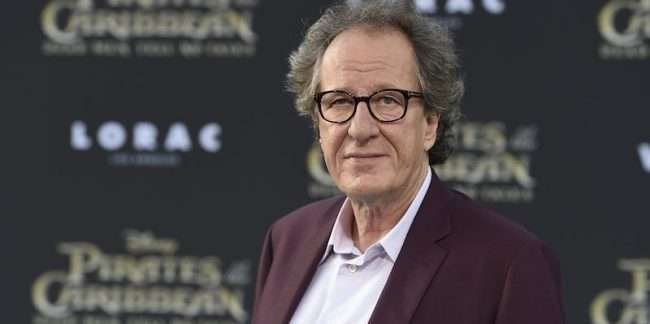 Liam Hemsworth
Liam Hemsworth è un famoso attore australiano noto sia per la sua bravura sul set che per la breve storia d'amore vissuta con la cantante Miley Cyrus da cui ha divorziato nel recente 22 Febbraio 2020.
Sul set, Liam Hemsworth è divenuto popolare grazie all'interpretazione del personaggio di Gale Hawthorne in tutti e quattro i film della saga di Hunger Games dal 2012 al 2015.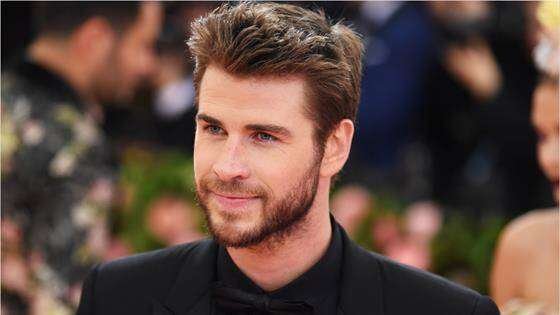 Margot Robbie
Margot Robbie è un'attrice australiana nata nel 1990. Dopo la necessaria gavetta spesa in Australia, la bella attrice parte per New York alla ricerca di successo.
Il grande successo arriva nel 2013 con la pellicola, The Wolf of Wall Street, dove interpreta la sexy moglie di Leonardo Di Caprio con cui condivide diverse scene piccanti…
Dopo la celebrità sono seguiti altri film come: Focus – The legend of Tarzan – Mara regina di Scozia e C'era una volta…a Hollywood.
Nicole Kidman
Nicole Mary Kidman è un'attrice e produttrice televisiva australiana che possiede il doppio passaporto ( australiano e americano ) essendo nata alle Hawaii da genitori australiani. Probabilmente la star cinematografica più conosciuta ed apprezzata in Australia, che vanta una lunga carriera ricca di successi.
Questa grande bravura le ha permesso di vincere prestigiosi premi e riconoscimenti come:
1 premio Oscar,
5 Golden Globe,
1 BAFTA,
1 Orso d'argento al Festival del cinema di Berlino,
se6 AACTA Awards, due premi Emmy,
Screen Actors Guild Award
Innumerevoli le interpretazioni di successo in svariate pellicole cinematografiche di prestigio come: Moulin Rouge, The Hours, Eyes Wide Shut, Rabbit Hole, The interpreter e tante altre ancora.
Eric Bana
Eric Bana è un attore australiano famoso nato nel 1968. Ha cominciato la sua carriera come comico nella serie Sketch Comedy Full Frontal prima di ottenere il riconoscimento critico nel film Chopper nel 2000.
Il vero successo però giunge con alcune interpretazioni in famosi film d'azione come Black Hawk Down, Hulk, troy, Star trek.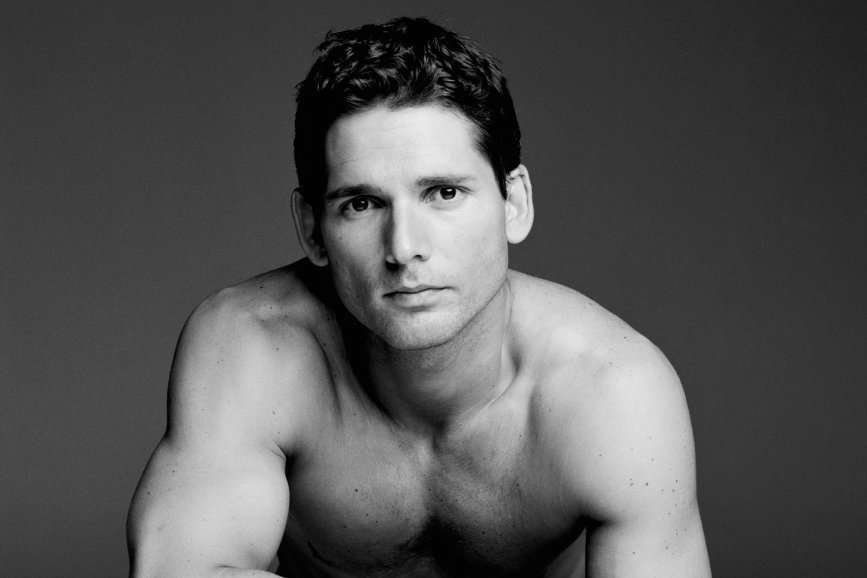 Simon Baker
Simon Baker è un attore australiano celebre in tutto il mondo grazie alla popolare serie TV The Mentalist da cui ottenne una candidatura al Golden Globe, al Premio Emmy e agli Screen Actors Guild.
Oltre al ruolo di attore si è distinto anche come regista e produttore televisivo. E' possibile ricordare Baker anche nella serie TV The Guardian.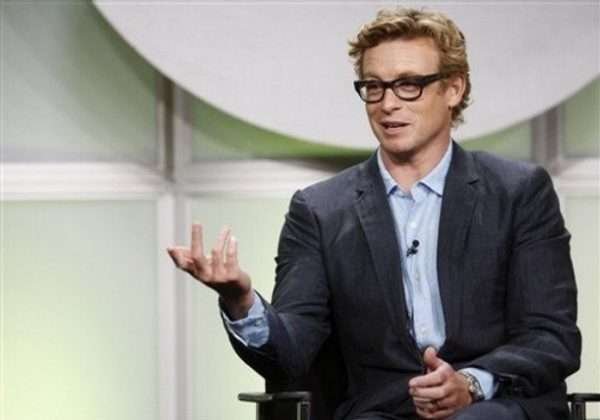 Lista degli attori australiani famosi
Di seguito troverete la lista degli attori australiani più famosi di sempre in rigoroso ordine alfabetico.
L'elenco non è ovviamente completo e per tal ragione ci riserviamo di aggiornare il post nel corso del tempo.
A
Basia A'Hern
Steve Abbott
Burgess Abernethy
Christine Amor
Angry Anderson
Judith Anderson
Christine Anu
Luke Arnold
Hartney J. Arthur
Oscar Asche
Edward Ashley
Sherrié Austin
B
Zoë Badwi
Emmanuelle Bains
Helmut Bakaitis
Simon Baker
Dougie Baldwin
Eric Bana
Alicia Banit
Jacinda Barrett
Murray Bartlett
Natalie Bassingthwaighte
Steve Bastoni
Layne Beachley
Kate Beahan
Kate Bell
Enid Bennett
Marjorie Bennett
Tim Bentinck
George Beranger
David Berry
Tabrett Bethell
Daisy Betts
Viva Bianca
Nicholas Bishop
Steve Bisley
Claudia Black
Elizabeth Blackmore
Rachael Blake
Cate Blanchett
Damien Bodie
Clare Bowen
Rebel Wilson
Luke Bracey
Patrick Brammall
Remy Brand
Rebecca Breeds
Brendan Moar
Laura Brent
Ashleigh Brewer
Bryan Brown
Coral Browne
Emily Browning
Joe Bugner
Saskia Burmeister
Emilia Burns
Mae Busch
Nathaniel Buzolic
Christian Byers
Rose Byrne
Brittany Byrnes
C
Dajana Cahill
Zoe Caldwell
Nell Campbell
Rachael Carpani
Richard Carter
Michael Caton
Stephanie Jacobsen
Kirsty Child
Bianca Chiminello
Ashleigh Chisholm
Khan Chittenden
Diane Cilento
Dustin Clare
Jason Clarke
Adelaide Clemens
Nathan Coenen
Charles Coleman (attore)
Cleopatra Coleman
Nicholas Colla
Toni Collette
Anita Louise Combe
Judi Connelli
Harry Cook
Alexandra Coppinger
Abbie Cornish
Isabelle Cornish
Ryan Corr
Caroline Correa
Rick Cosnett
Philippa Coulthard
Jai Courtney
Lara Cox
Martin Crewes
Jamie Croft
Teagan Croft
Max Cullen
Dorothy Cumming
Ashleigh Cummings
Thomas A. Curran
Bernard Curry
Anne Curtis
D
Nicole da Silva
Amiel Daemion
Kieran Darcy-Smith
Eka Darville
Kimberley Davies
Morgana Davies
Blake Davis
Essie Davis
Judy Davis
Jessica De Gouw
Emilie de Ravin
Portia de Rossi
Lorraine De Selle
André De Vanny
Elizabeth Debicki
Alycia Debnam-Carey
Aisha Dee
Olivia DeJonge
Maeve Dermody
Olga Dickie
Alex Dimitriades
Jason Donovan
Jeanie Drynan
John Duigan
Isabel Durant
E
Courtney Eaton
Joel Edgerton
Nash Edgerton
Gigi Edgley
Christopher Egan
Jacob Elordi
Gilbert Emery (1882-1934)
Belinda Emmett
Alice Englert
Leon Errol
Indiana Evans
F
Tim Farriss
Mark Ferguson
Cody Fern
Daniel Feuerriegel
Janet Fielding
Travis Fimmel
Peter Finch
Lewis Fitz-Gerald
Gabrielle Fitzpatrick
Errol Flynn
Luke Ford
Gemma Forsyth
Bren Foster
Chris Foy
James Frecheville
Colin Friels
Lucy Fry
Deborra-Lee Furness
G
Megan Gale
Jason Gann
Adam Garcia
Jason Gardiner
Zachary Garred
Damien Garvey
Melissa George
Harrison Gilbertson
Rebecca Gilling
Daniel Goddard
Delta Goodrem
Xenia Goodwin
Thom Green
Ena Gregory
Morgan Griffin
Rachel Griffiths
H
Georgina Haig
Brenna Harding
Cassandra Harris
Tess Haubrich
Susanne Haworth
Anthony Hayes
Nancye Hayes
Bella Heathcote
Cariba Heine
Josh Helman
Robert Helpmann
Chris Hemsworth
Liam Hemsworth
Luke Hemsworth
Daniel Henshall
Damon Herriman
Liv Hewson
Colin Higgins
Les Hill
Raelee Hill
Donald Hodson
David Hoflin
Justin Holborow
Claire Holt
Takaya Honda
Mitchell Hope
Violet Hopson
Craig Horner
H
John Howard (attore 1952)
Melissa Howard
Wendy Hughes
Lachy Hulme
Damian Humbley
Barry Humphries
Louis Hunter
Bill Hunter (attore)
Nadya Hutagalung
Michael Hutchence
Jonathan Hyde
I
Natalie Imbruglia
IOTA
Bindi Irwin
J
Hugh Jackman
Samantha Jade
Mallory Jansen
John Jarratt
Aaron Jeffery
Hugo Johnstone-Burt
Nathan Jones (wrestler)
Kimberley Joseph
Keegan Joyce
K
Adelaide Kane
Dena Kaplan
Claudia Karvan
Hugh Keays-Byrne
Annette Kellerman
Nathalie Kelley
Marny Kennedy
Jennifer Kent
Brooke Satchwell
Nicole Kidman
John Kim
Danny Kirrane
Jacek Koman
Ryan Kwanten
L
Thomas Lacey
Dichen Lachman
Anne Louise Lambert
Lloyd Lamble
Isla Fisher
Josephine Langford
Katherine Langford
Anthony LaPaglia
Jonathan LaPaglia
Greta Larkins
Todd Lasance
Nico Lathouris
Ivy Latimer
Josh Lawson
George Lazenby
Eva Lazzaro
Matthew Le Nevez
Heath Ledger
Abbey Lee
Ben Lee
Mark Lee (attore)
Andrew Lees
Lenka (cantante)
Emma Leonard
Elen Levon
Keiynan Lonsdale
Louise Lovely
Isabel Lucas
Sophie Luck
Baz Luhrmann
David Lyons (attore)
M
Danielle Macdonald
James Mackay
Robert van Mackelenberg
Simmone Jade Mackinnon
Elle Macpherson
Costas Mandylor
Louis Mandylor
Hanna Mangan-Lawrence
Jessica Marais
Miriam Margolyes
Taryn Marler
Alan Marshal
Cleo Massey
Suzie Mathers
Jessica Mauboy
Callan McAuliffe
Marc McDermott
Paul McDermott
J. P. McGowan
Alethea McGrath
Gulliver McGrath
William McInnes
Liam McIntyre
Jacqueline McKenzie
Leo McKern
Angus McLaren
Julian McMahon
Glenn McMillan
Jessica McNamee
John Meillon
Ben Mendelsohn
Natalie Mendoza
Jane Menelaus
Paul Mercurio
Gaston Mervale
Keith Michell
Levi Miller
Kate Miller-Heidke
Chris Milligan
Tim Minchin
Dannii Minogue
Kylie Minogue
Pia Miranda
Luke Mitchell
Maia Mitchell
Penelope Mitchell
Radha Mitchell
Warren Mitchell
Sophie Monk
Dacre Montgomery
Poppy Montgomery
Toby Leonard Moore
Kestie Morassi
Tara Morice
Bob Morley
Helen Morse
Rod Mullinar
Callan Mulvey
Sarah O'Hare
Gary Myers
N
Matt Nable
Katie Nazer-Hennings
Bridget Neval
Bert Newton
Olivia Newton-John
Charlotte Nicdao
Nikolai Nikolaeff
John Noble
Trisha Noble
Sydney Deane
Michela Noonan
Richard Norton
Bojana Novaković
Jim Jefferies (comico)
O
Caroline O'Connor
Frances O'Connor (1967)
Keir O'Donnell
Alex O'Loughlin
Miranda Otto
Ed Oxenbould
P
Nathan Page
Teresa Palmer
Alexandra Park
Matt Passmore
Jonny Pasvolsky
Michael Pate
Steve Peacocke
Guy Pearce
Andreja Pejić
Jill Perryman
Peter Phelps
Anna Lise Phillips
Nathan Phillips
Snub Pollard
John Polson
Susie Porter
Dominic Purcell
Wayne Pygram
R
Chips Rafferty
Ron Randell
Helen Reddy
Rupert Reid
Sam Reid
Angourie Rice
Cyril Ritchard
Margot Robbie
Ian Roberts (rugbista)
Lara Robinson
Karen Robson
Virginia Hey
Jordan Rodrigues
Nicholas Rogers
Costa Ronin
Ruby Rose
Richard Roxburgh
Amy Ruffle
Geoffrey Rush
Alex Russell (attore)
S
Angus Sampson
Benedict Samuel
Joanne Samuel
Xavier Samuel
Adam Saunders (attore australiano)
Greta Scacchi
Paul Scardon
Benjamin Schmideg
Toby Schmitz
Gabrielle Scollay
Jeremy Secomb
Naomi Sequeira
Victoria Shaw (attrice)
Sia (cantante)
Jaason Simmons
Jeremy Sims
Troye Sivan
Anna Skellern
Kodi Smit-McPhee
Sianoa Smit-McPhee
Jason Smith (attore)
Sarah Snook
James Sorensen
Jesse Spencer
Rick Springfield
John Stacy
Sullivan Stapleton
Caitlin Stasey
Conan Stevens
Yael Stone
Yvonne Strahovski
Trent Sullivan
Peter Sumner
Tammin Sursok
Alyssa Sutherland
Gary Sweet
Brook Sykes
T
Nadia Tass
Nick Tate
Noah Taylor
Rachael Taylor
Robert Taylor (attore australiano)
Rod Taylor
Eliza Taylor
Josh Thomas (comico)
Jack Thompson
Frank Thring
Brenton Thwaites
Freya Tingley
Charles Tingwell
Sonia Todd
Jiordan Tolli
Phoebe Tonkin
Anna Torv
Tahyna Tozzi
Wil Traval
John Truscott
Brett Tucker
V
Holly Valance
Zoe Ventoura
Melina Vidler
Sharni Vinson
Lorna Volare
W
Rhys Wakefield
Jeffrey Walker
Kerry Walker
Damian Walshe-Howling
Hannah Wang
Gemma Ward
Anthony Warlow
Meegan Warner
Mia Wasikowska
Rachel Watson
Naomi Watts
Jacki Weaver
Hugo Weaving
Daniel Webber
Nikki Webster
Vernon Wells (attore)
David Wenham
Leigh Whannell
Nicky Whelan
Axle Whitehead
Andy Whitfield
Peta Wilson
Sam Worthington
Sarah Wynter
Y
Lydia Yeamans Titus
Aden Young
Nina Young
Z
Tania Zaetta
Julia Zemiro
Ashley Zukerman
Conclusioni
Attori australiani famosi e star femminili del cinema
Sperando di avervi fornito le informazioni che stavate cercando in merito alla lista degli attori australiani famosi, vi suggeriamo caldamente di controllare questa lista cercando di approfondire quelli che più vi hanno incuriosito.
Youtube ed altri portali web sicuramente vi aiuteranno nell'eseguire questo compito.
Alla prossima!