Cari lettori di Around the World, oggi torniamo a parlarvi della Corea del Sud grazie a questo post dedicato a scoprire le modelle coreane famose. Il settore moda coreano è infatti di ultra tendenza così come le sue splendide modelle divenuti popolari in tutto il mondo.
Modelle più seguite nate in Corea del Sud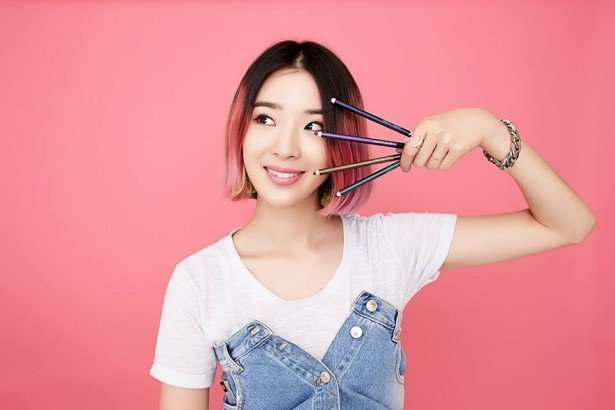 Jun Ji-hyun
Jun Ji-hyun è nata a nata a Seul il 30 ottobre del 1981. Anche conosciuta con il nome di Gianna Jun è una celebrità famosa in Corea.
Jun è un'attrice sudcoreana che è diventata famosa nel ruolo di "la ragazza" in Yeopgijeog-in geunyeo (2001), una delle commedie coreane di maggior successo nella storia.
Jun ha inoltre recitato in alcune serie tv come ad esempio Byeor-eseo on geudaee Pureun bada-ui jeonseol.
Ha partecipato inoltre ad altre pellicole famose in patria, come Si-wor-ae (2002), Nae yeojachin-gureul sogaehamnida (2004), The Thieves (2012), The Berlin File (2013) e Assassination (2015).
Fondamentale ricordare che Jun Ji-hyun è stata la prima donna coreana ad apparire sul rinomato magazine di moda ELLE.
Lee Sung-kyung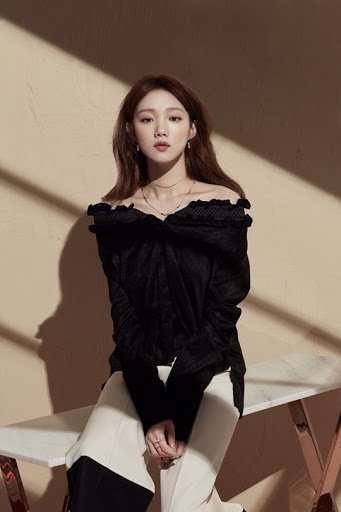 Lee Sung-kyung è una modella e attrice sud-coreana nata a Goyang il 10 agosto del 1990.
Inizia la sua carriera come modella partecipando ad un concorso locale per top model nel 2008 dove ottiene un buon piazzamento. Ma è nel 2013 che conosce la vera popolarità.
Infatti partecipa con The Papers al singolo "I Love You". Questo la porterà a partecipare come attrice in diversi film e serie TV coreane.
E' inoltre una ambita ambassador di numerosi brand della moda.
Irene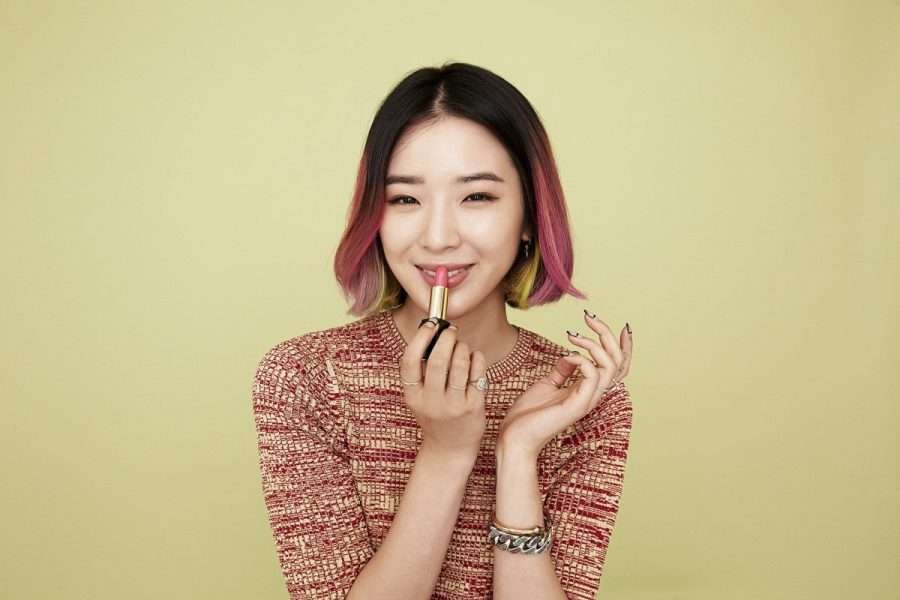 Irene Kim è una delle modelle coreane più famose, non solo in patria ma anche all'estero.
La sua popolarità è anche derivante dalla sua attività lavorativa come fashion blogger. In tal ambito partecipa spesso anche a tv show americani e trasmissioni del settore moda, fashion & style.
Essendo nata a Seattle negli USA il 6 novembre del 1987 parla fluentemente l'inglese e per tal ragione è spesso live in Tv.
Ha lavorato nella moda come modella per brand come:
Mulberry,
Ferragamo,
MATCHESFASHION,
MaxMara,
Calvin Klein,
Charles & Keith,
Chanel
Nel 2015 Irene Kim è stata nominata Global Beauty Contributor di Estée Lauder con Kendall Jenner, ed è anche un ambasciatore del marchio Chanel.
Il suo account Instagram conta 1.7 milioni di follower ed è decisamente pieno di contenuti cool.
Jin Jung-seon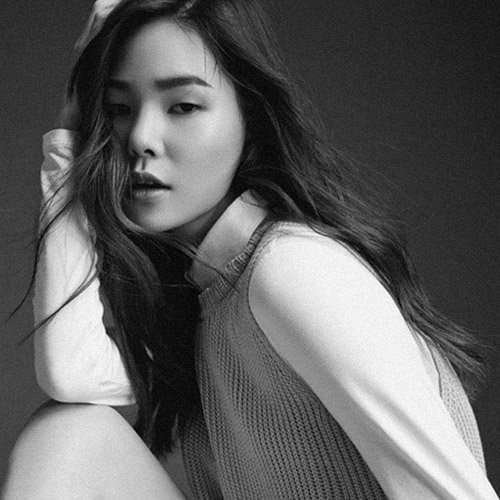 Jin Jung-seon è una modella sudcoreana che viene da Seongnam. Popolare per aver vinto il concorso per aspiranti modelle Korea's Next Top Model nel 2016.
Ha iniziato nel mondo della moda all'età di 22 anni lavorando per il brand Pushbutton, etichetta streetwear di alta gamma.
Selezione delle modelle coreane famose
Di seguito troverete la selezione completa delle modelle coreane famose nel mondo.
Per qualsiasi aggiornamento o nuovi suggerimenti siamo a disposizione per aggiornare il post.
A
B
Bae Woo-hee
Baek Ji-hyun
Byun Jung-soo
C
Vivian Cha
Chae Jung-an
Chae Shi-ra
Jenny Cho
Cho Yeo-jeong
Catharina Choi Nunes
Choi Su-rin
Choi Han-bit
Choi Ji-woo
Choi Jin-sil
Sora Choi
Choi Yeo-jin
Chong So-ra
E
G
Go Ara
Go Joon-hee
Go Woo-ri
Gong Hyo-jin
Go Soo-jung
H
Ha Ji-young
Joo Hae-eun
Han Go-eun
Han Hye-jin (model)
Han Hyo-joo
Han Ji-hye
Han Sung-yun
Han Ye-seul
Harisu
Heo Ga-yoon
Hong Jin-kyung
Hyun Young
J
Jang Hye-won
Jang Yoon-ju
Jeon Ji-yoon
Jeon Soo-jin
Jeong Ga-eun
Jin Ki-joo
Jisoo (singer, born 1995)
Jo Yoon-hee
Jun Ji-hyun
Jung Eun-chae
HoYeon Jung
Jung In-seo
Jung Ye-ji
Jung Yeon-joo
Jung Yoo-jin
K
Kang Seul-gi
Kang Seung-hyun
Kim Ah-joong
Claudia Kim
Daul Kim
Kim Hye-soo
Kim Hyo-jin
Kim Hyo-jin (model)
Irene Kim
Kim Ji-eun
Kim Jung-hwa
Kim Min-young
Kim Nam-joo (actress)
Kim Ok-vin
Kim Sae-rom
Kim Sang In
Kim Seol-hyun
Kim Si-eun
Soy Kim
Kim Tae-hee
Kim Tae-yeon (actress)
Kim Yu-ri
Ko So-young
Kwak Hyun-hwa
Kwon Eun-soo
L
Lee Ah-jin
Lee Chung-mi
Clara Lee
Lee Hanee
Lee Hyori
Lee Hyun-joo (actress)
Lee Ji-seon
Lee Pa-ni
Lee Sa-bi
Lee Si-yeon
Lee So-ra (model)
Soo Yeon Lee
Sung-Hi Lee
Lee Sung-kyung
Lee Yo-won
Lee Young-ae
Lee Young-ah
Lee Yu-bi
Lim Eun-kyung
N
Na Ry
Nana (entertainer)
Kei Nangon
O
P
Park Cho-a
Park Ha-sun
Park Han-byul
Hye-rim Park
Park Ji-yeon
Park Shin-hye
Park Si-yeon
Soo Joo Park
Park Ye-eun
S
Seo Cho-won
Seo Eun-soo
Seo Hyo-rim
Seo Woo
Seo Yu-na
Shin Do-hyun
Shin Hye-jeong
Shin Hyun-bin
Shin Ji-min
Shin Min-a
Shin Ye-eun
So Joo-yeon
Son Ji-hyun
Song Hye-kyo
Song Ji-hyo
Song Yoon-ah
Sulli
U
W
Wang Bit-na
Woo Hye-rim
Woo Seung-yeon
X
Y
Yi Hong
Yoo In-young
Yoon Eun-hye
Yoon Ji-min
Yoon So-hee
Galleria Modelle Nate in Corea
Conclusioni
Siamo giunti a conclusione di questo bel post dedicato a scoprire le modelle coreane famose nel mondo. Sperando come sempre di avere limato i vostri dubbi in merito ed avere risposto ai vostri quesiti, restiamo in attesa di preziosi suggerimenti per ampliare la selezione.
Fateci sapere cosa ne pensate utilizzando lo spazio commenti sotto il post o tramite la pagina contatti.
Il nostro indirizzo email è: info@aroundtheworld.pro
Alla prossima!