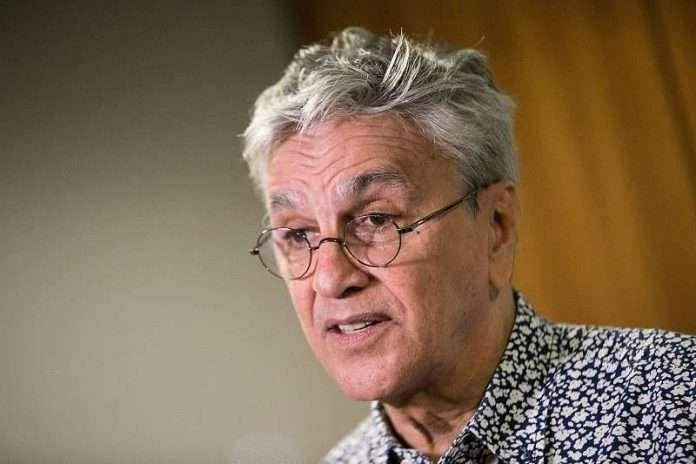 Cari lettori di Around the World ed appassionati di musica internazionale ben ritrovati con la nostra rubrica dedicata alla musica nel mondo. Oggi, andremo alla scoperta del Brasile e del ritmo sudamericano fornendovi la lista dei migliori cantanti brasiliani. D'altronde il Brasile è rinomato per essere la nazione della musica, del ritmo, della samba e tanto altro ancora perciò una ricerca di questo tipo non poteva di certo mancare.
Per altre informazioni sul Brasile, non perdete i nostri precedenti articoli:
Lista dei cantanti brasiliani e delle band più famose
Di seguito troverete la lista dei migliori cantanti brasiliani della storia. Vi ricordiamo che tale selezione non è definitiva ma ci riserviamo di aggiornarla periodicamente al fine di offrirvi un contenuto completo. 
A
Sophia Abrahão
Fernanda Abreu
Jerry Adriani
Agepê
Nalva Aguiar
Johnny Alf
Lúcio Alves
Tânia Alves
Rodrigo Amarante
Fabiana Anastácio
Lu Andrade
Leny Andrade
Anitta (cantante)
Arnaldo Antunes
Renato Aragão
Guilherme Arantes
Felipe Araújo
Badi Assad
Clarice Assad
Mariana Aydar
Naiara Azevedo
B
Baby do Brasil
Adoniran Barbosa
Arrigo Barnabé
Inezita Barroso
Patrícia Bastos
Amado Batista
Giulia Be
Norma Bengell
José Roberto Bertrami
José Bezerra da Silva
Bïa
Paulo Bitencourt
Simone Bittencourt de Oliveira
Billy Blanco
Lua Blanco
Deborah Blando
Luiz Bonfá
Lô Borges
Micael Borges
João Bosco
Leci Brandão
Loalwa Braz
Carlinhos Brown
Georgia Brown
Bruno Miguel
Chico Buarque
C
Adriana Calcanhotto
Hebe Camargo
Celly Campello
Vinicius Cantuaria
Elizeth Cardoso
Wanderley Cardoso
Erasmo Carlos
Roberto Carlos Braga
Carmen Miranda
Cartola
Beth Carvalho
Max Cavalera
Nelson Cavaquinho
Dori Caymmi
Nana Caymmi
Danilo Caymmi
Dorival Caymmi
Chico César
Céu
Juca Chaves
Adelaide Chiozzo
Lauro Corona
Corona (cantante)
Alaíde Costa
Gal Costa
D
Dalto
Daniel (cantante brasiliano)
Salomé de Bahia
Thalma de Freitas
Ana de Hollanda
Clementina de Jesus
Aloysio de Oliveira
Rosalia de Souza
Rosinha de Valença
Benito di Paula
Alcione Dias Nazareth
Djavan
Dominguinhos
Heitor dos Prazeres
Agostinho dos Santos
Dolores Duran
Eduardo Dussek
Felipe Dylon
E
Eliane Elias
Elis Regina
Cássia Eller
Marjorie Estiano
F
Fábio Jr.
Fafá de Belém
Raimundo Fagner
Eduardo Falaschi
Ruy Alexandre Faria
Dick Farney
Chico Feitosa
Dilene Ferraz
Ana Flora
Celso Fonseca
Fortuna (cantante)
Thiago Fragoso
Walter Franco
Roberto Frejat
Melanie Fronckowiak
G
Gaia (cantante)
Gilberto Gil
Raul Gil
Astrud Gilberto
Bebel Gilberto
João Gilberto
Pepeu Gomes
Nelson Gonçalves
Luiz Gonzaga
Gonzaguinha
Ricardo Graça Mello
Grande Otelo
Márcio Greyck
H
Selma Hernandes
Serginho Herval
Hungria Hip Hop
J
Marcelo Jeneci
Joanna (cantante)
Antônio Carlos Jobim
Daniel Jobim
José Augusto (cantante)
Joyce (cantante)
Jullie
K
Kelly Key
Kleiton & Kledir
L
Genival Lacerda
Mario Lago (attore)
Dona Ivone Lara
Odete Lara
Roberto Leal
Nara Leão
Claudia Leitte
Lexa (cantante)
Gugu Liberato
Gusttavo Lima
Janaina Lima
Luka (cantante)
Sandy Leah Lima
Ivan Lins
Lobão
Edu Lobo
Luan Santana
Yasmin Lucas
Carlos Lyra
M
Cristian Machado
Tim Maia
Mandrake (percussionista)
Manu Gavassi
Maria Creuza
Maria Rita
Marlene (cantante)
Jojo Maronttinni
Patricia Marx
Martinho da Vila
Herivelto Martins
Ney Matogrosso
Andre Matos
Maurício Mattar
Ângelo Máximo
Maysa
MC Biel
MC Livinho
Marília Medalha
Melody (cantante brasiliana)
Marília Mendonça
Margareth Menezes
Daniela Mercury
Mersia
Aurora Miranda
Roberta Miranda
Miúcha
Marisa Monte
Vinícius de Moraes
Marina Moran
Moraes Moreira
Paula Morelenbaum
Ed Motta
Zezé Motta
Sandy Müller
N
Milton Nascimento
Paulinho Nogueira
Clara Nunes
P
João Parahyba
Hermeto Pascoal
Paulinho da Viola
Paulo Ricardo
Nazaré Pereira
Leila Pinheiro
Alexandre Pires
Pitty
Valesca Popozuda
Fernanda Porto
Jim Porto
Luíza Possi
Zizi Possi
Lauana Prado
Flora Purim
R
Elba Ramalho
Zé Ramalho
Kenny Ray
Agnaldo Rayol
Regina (cantante)
Sérgio Reis
Pery Ribeiro
Rita Lee
Ritchie (cantante)
Jair Rodrigues
Reginaldo Rossi
S
Wanda Sá
Roberta Sá
Wesley Safadão
Sandra de Sá
Ivete Sangalo
Emilio Santiago
Lulu Santos
Normando Santos
Almir Sater
Edgard Scandurra
Chico Science
Raul Seixas
Sérgio Ricardo
Serguei
Clara Serina
Roberto Silva
Ludmilla (cantante)
Wilson Simonal
Sivuca
Rogério Skylab
Claudette Soares
Elza Soares
Luísa Sonza
Fernanda Souza
Isabela Souza
Luciana Souza
Supla
Paulo Szot
T
Fernanda Takai
Luiz Tatit
Sylvia Telles
Renato Terra (cantante)
Fantine Thó
Tia Surica
Tiririca
Ary Toledo
Paula Toller
Tom Zé
Toquinho
V
André Valadão
Mariana Valadão
Alceu Valença
Marcos Valle
Geraldo Vandré
Vanusa
Moreno Veloso
Vitão (cantante)
Pabllo Vittar
Ronnie Von
Z
Kiko Zambianchi
Zeca Pagodinho
Claudio Zoli
Video di cantanti brasiliani famosi
Conclusioni
Sperando di avervi fornito le informazioni che stavate cercando in merito alla lista completa dei cantanti brasiliani, vi invitiamo a vedere i video pubblicati all'interno dell'articolo prima del vostro futuro viaggio in Brasile
Per qualsiasi suggerimento siamo sempre a disposizione per aggiornare il post che le ultimi informazioni. Alla prossima!