Amici di Around the World bentrovati con gli articoli dedicati alla migliore musica del mondo. Oggi andremo a scoprire chi sono i cantanti norvegesi famosi, ovvero tutti gli artisti, compositori e band nati in Norvegia e divenuti popolare nel panorama musicale nazionale e internazionale.
Seguiremo lo stesso stile utilizzato per raccontarvi chi fossero i cantanti neozelandesi famosi, al fine di offrirvi la selezione più completa e accurata possibile.
Cantanti e musicisti più seguiti in Norvegia
Aurora
Alcuni l'hanno paragonata a Björk, altri a Florence Welch. Ma Aurora Aksnes, a soli 22 anni, è riuscita a coltivare uno stile che sembra sia elaborato che organico, vulnerabile e primitivo.
Vedendola esibirsi dal vivo su qualche palco internazionale (come recentemente al Coachella) o in uno dei suoi stravaganti video (il suo album di debutto, Running with the Wolves, è uscito nel 2015), si potrebbe pensare che abbia creato un proprio linguaggio dei segni – uno che completa la sua voce eterea e il suo fisico elfico.
È riuscita a dare la sua impronta a canzoni iconiche di David Bowie e degli Oasis, e il suo ultimo lavoro, Queendom, è appena diventato disponibile su Spotify e iTunes. Vi consigliamo di familiarizzare con il suo lavoro perché è chiaramente destinata a grandi cose.
Todd Terje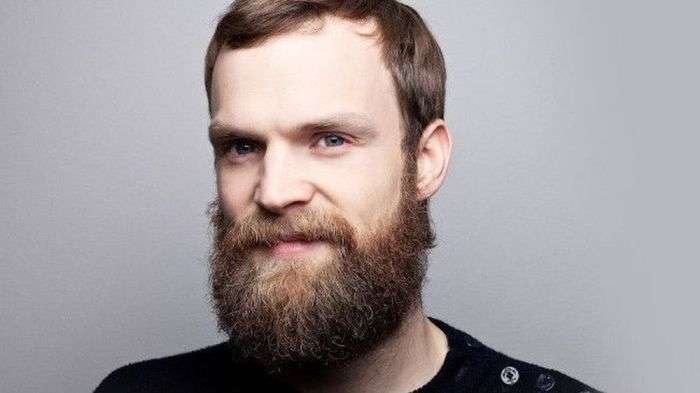 La space disco norvegese è un genere che è iniziato 20 anni fa con un gruppo di adolescenti nell'artica Tromsø, e sta ancora andando forte, anche oltre i confini del paese. Uno degli artisti responsabili di ciò è Todd Terje, un DJ, cantautore e produttore discografico che è meglio conosciuto per il suo brano house del 2012 "Inspector Norse".
Il senso dell'umorismo di Todd è evidente in tutto il suo lavoro, ma anche nelle illustrazioni che usa per promuovere le sue ultime uscite o i suoi concerti sui social media – ha anche detto che vuole solo che la sua musica sia "fruttata". Non male per qualcuno che la rivista Rolling Stone ha definito "uno dei 25 DJ che dominano la terra".
Röyksopp
Altra band proveniente da Tromsø che al pari di Bristol in Inghilterra deve avere qualcosa di particolare nell'aria perché il numero di musicisti che definiscono un dato genere musicale vengono spesso da questi luoghi.
I Röyksopp, di cui avrai sicuramente sentito parlare, sono stati fondati nel 1998 da Svein Berge e Torbjørn Brundtland e da allora hanno conquistato il mondo. Allungando costantemente la musica elettronica ai suoi limiti, i Röyksopp (che, tra l'altro, è una specie di fungo) amano gli abiti eccentrici e le elaborate performance dei concerti – spesso con ospiti come Robyn nei loro video e spettacoli dal vivo.
Sono stati anche nominati per un Grammy Award e i loro album sono stati in cima alle classifiche in molti paesi oltre alla Norvegia. Questi funghi non andranno da nessuna parte, per il momento.
Astrid S.
Astrid Smeplass è sicuramente l'ultimo tesoro della Scandinavia. Prima artista femminile in 15 anni a vincere uno Spellemannsprisen (il premio Grammy norvegese), il singolo di Astrid S. 'Think Before I Talk' è in cima alle classifiche in Norvegia, ed è diventato platino in Svezia e oro in Danimarca.
Se questi risultati non sono abbastanza per una ventiduenne che ha iniziato la sua carriera nella versione norvegese di Pop Idol, dovremmo anche menzionare che ha fatto i cori per Katy Perry.
Sivert Høyem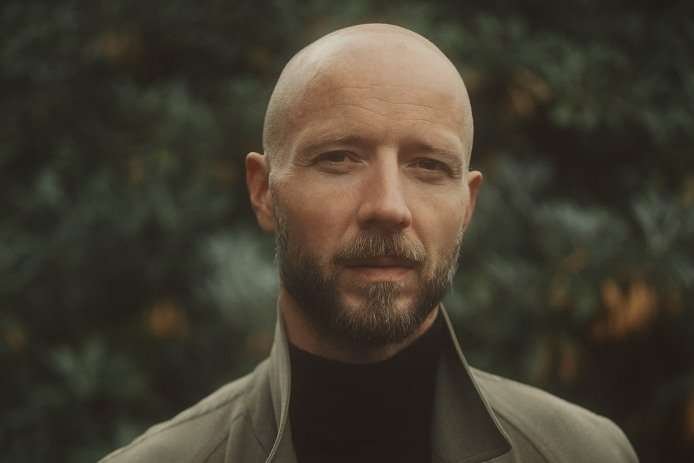 Frontman dell'amata band blues-alt-rock degli anni '90 Madrugada, Sivert Høyem ha intrapreso una carriera solista di successo dopo lo scioglimento della band nel 2007, in seguito alla morte del chitarrista/cantautore Robert Burås.
Una presenza scenica magnetica con un timbro profondo che risuona in parti della tua anima che non sapevi di avere (la sua voce è stata paragonata a quella di Nick Cave e Leonard Cohen), Sivert Høyem continua a fare musica che è tanto oscura quanto riflessiva.
Chi sono i cantanti norvegesi famosi
Di seguito troverete la nostra selezione inerente i cantanti famosi nati in Norvegia.
A
Morten Abel
Adelén
Benedicte Adrian
Veronica Akselsen
Anne Marie Almedal
Christel Alsos
Frida Amundsen
Lars Fredriksen
Maj Britt Andersen
Elisabeth Andreassen
Frida Ånnevik
Annie (cantante)
Apollyon (musicista)
Stian Arnesen
Maria Arredondo
Hilde Louise Asbjørnsen
Kristin Asbjørnsen
Lillian Askeland
Per Fredrik Åsly
Astrid S
B
Bendik
Arne Bendiksen
Ingrid Bolsø Berdal
Julie Bergan
Svein Berge
Margaret Berger
Østen Bergøy
Christina Bjordal
Mari Boine
Helene Bøksle
Odd Børre
Tove Bøygard
Anne Lingan
Ulrikke Brandstorp
Ingebjørg Bratland
Kari Bremnes
Nora Brockstedt
Anne Brown
C
Katia Cardenal
Carl Espen
Mira Craig
D
Dagny (cantante)
Julie Dahle Aagård
Linnea Dale
Tone Damli
Jan Werner Danielsen
Amanda Delara
Demonaz Doom Occulta
Dina (cantante)
Sture Dingsøyr
Arne Dørumsgaard
Anneli Drecker
E
Carl-Michael Eide
Sidsel Endresen
Tor Endresen
Rita Engedalen
Helén Eriksen
Rita Eriksen
Torun Eriksen
F
Karen Jo Fields
Tini Flaat
Nora Foss al-Jabri
Frøya (cantante)
Alejandro Fuentes
G
Gaahl
Anja Garbarek
Elin Gaustad
Stella Getz
Lene Grawford Nystrøm
Kate Gulbrandsen
Christine Guldbrandsen
Mia Gundersen
Hanne Mette Gunnarsrud
H
Lise Haavik
Mattis Hætta
Albert Viljam Hagelin
Hanah
Marian Aas Hansen
Randi Hansen
Morten Harket
Jostein Hasselgård
Heidi Hauge
Marte Heggelund
Monica Heldal
Celine Helgemo
Hilde Heltberg
Tom Hugo
Anders Høvyvik Hidle
Thea Hjelmeland
Halvard Hoff
Askil Holm
Sivert Høyem
Hanne Hukkelberg
Jenny Hval
Anne Hvidsten
J
Inger Jacobsen
Cornelius Jakhelln
Jannicke
Ida Jenshus
Jenny Jenssen
Agnete Johnsen
K
Finn Kalvik
Grethe Kausland
Roy Khan
Sverre Kjelsberg
Hilde Marie Kjersem
Åse Kleveland
Venke Knutson
Hanne Kolstø
Herborg Kråkevik
Raylee
Hanne Krogh
Linda Kvam
Sissel Kyrkjebø
L
Haldor Lægreid
Jørn Lande
Marit Larsen
Gabrielle Leithaug
Aylar Lie
Liv Kristine
Kine Ludvigsen
Sandra Lyng
M
Ida Maria
Lene Marlin
Marit Mathiesen
Maria Mittet
Maria Mohn
Katrine Moholt
Sigrid Moldestad
Grynet Molvig
Kjetil Mørland
Åshild Mundal
Stella Mwangi
Wencke Myhre
N
Haddy N'jie
Lars Nedland
Silje Nergaard
Emilie Nicolas
Elvira Nikolaisen
Ellen Nikolaysen
Kurt Nilsen
Siri Nilsen
Noora Noor
Nathalie Nordnes
Anne Nørdsti
Rikke Normann
John Norum
P
Pest (cantante)
Anne Grete Preus
R
Marion Raven
Trine Rein
Rein Alexander
Malin Reitan
Anni-Frid Lyngstad
Geir Rönning
Sval
Kari Rueslåtten
Alexander Rybak
S
Samsaya
Satyr
Vibeke Saugestad
Debrah Scarlett
Guri Schanke
Serlina
Shagrath
Sichelle
Sigrid (cantante)
Erkekjetter Silenoz
Sissy Wish
Torhild Sivertsen
Ted Skjellum
Anita Skorgan
Solveig Slettahjell
Heidi Solheim
Maria Solheim
Didrik Solli-Tangen
Sophie Elise
Knut Anders Sørum
Hanne Sørvaag
Kirsti Sparboe
Sigrun Loe Sparboe
Vibeke Stene
Eva Peggy Stensønes
Jorun Stiansen
Ketil Stokkan
Lisa Stokke
Anne-Karine Strøm
Grethe Svensen
Britt Synnøve Johansen
T
Jahn Teigen
Anita Thallaug
Thebon
Tix (cantante)
Tooji
Merethe Trøan
Randi Tytingvåg
Al solito vi ricordiamo che questa lista non è definitiva e qualora abbiate suggerimenti o consigli da inviarci non dovrete far altro che scrivere una email a:
Ecco la nostra selezione in rigoroso ordine alfabetico che include: cantanti, compositori, gruppi musicali provenienti dalla Norvegia
Conclusioni
Cantanti Norvegesi Famosi
Sperando di avervi fornito le informazioni che stavate cercando in merito alla lista dei cantanti norvegesi famosi, vi invitiamo a dare un'occhiata ai video presenti nel post.
Per qualsiasi suggerimento siamo sempre a disposizione per aggiornare il post che le ultimi informazioni.
Alla prossima!