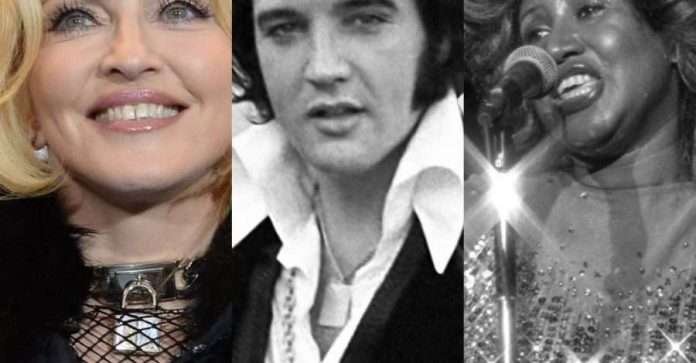 Amici del travel blog Around the World ed appassionati di canzoni popolari ben ritrovati con la rubrica dedicata alla musica nel mondo. Questo articolo vi svelerà la lista dei cantanti americani famosi nel mondo, che nel corso delle loro carriere, hanno segnato importanti pagine di storia.
Attraverso questo documento abbiamo provato a riassumere e citare i migliori artisti, cantanti, compositori e band degli Stati Uniti. Compito davvero arduo, che speriamo di affrontare al meglio delle nostre conoscenze, sperando di non scontentare nessuno.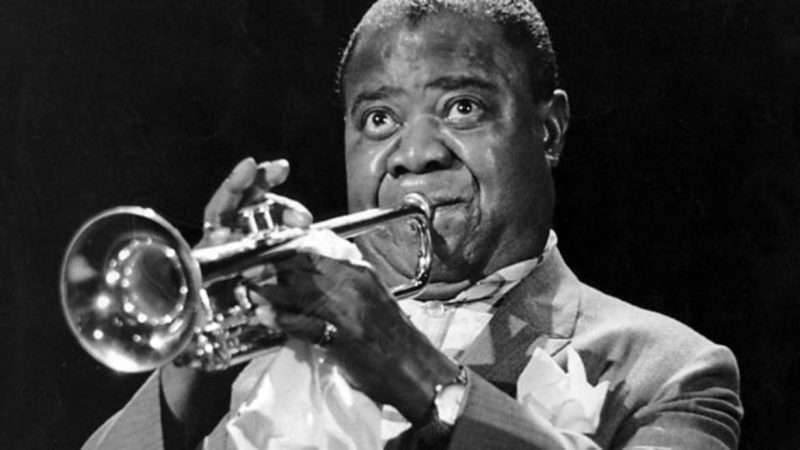 Coloro che già conoscessero la nostra rubrica musicale, sapranno bene che nelle scorse settimane abbiamo parlato di grandissimi artisti provenienti da tutto il mondo:
ma nel caso dei cantanti americani famosi, come già detto, il compito è stato più difficile del previsto. Speriamo vivamente di avere fatto un buon lavoro e restiamo a completa disposizione di tutti coloro che vorranno darci 1 mano nell'aggiornare e migliorare questa lista.
Top cantanti / band americane
Frank Sinatra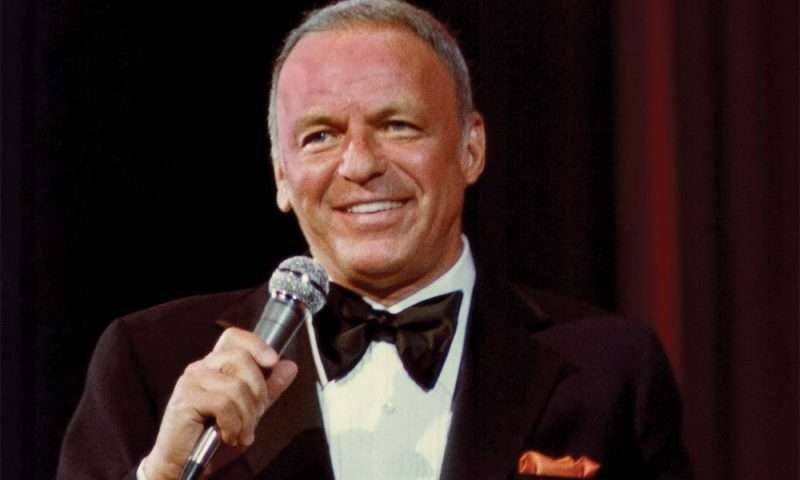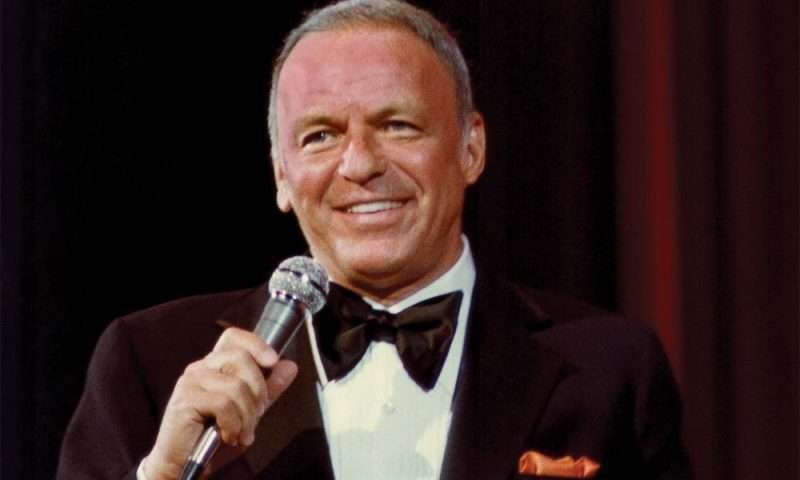 Frank Sinatra è indiscutibilmente una delle più grandi stelle della musica americana. Nasce il 12 Dicembre del 1915 a Hoboken nel New Jersey.
Di chiare origini italiane, Sinatra sin da giovane divenne l'idolo di tanti ragazzi e soprattuto ragazze, incantante dalla sua voce profonda e dal suo aspetto fisico affascinante.
Nel corso della sua carriera musicale è riuscito a vendere la bellezza di 150 milioni di dischi, pubblicando ben 166 album sia da solista che nel celebre e leggendario gruppo "the Rat Pack", composto da:
Humphrey Bogart, 
Spencer Tracy, 
Frank Sinatra, 
David Niven 
Oltre che cantante, Frank Sinatra è stato un attore americano famoso, comico, presentatore tv riuscendo persino a vincere 2 premi oscar oltre che la bellezza di 21 Grammy Awards. Tra le sue canzoni più belle troviamo:
My Way
Strangers in the night
I've got you under my skin
Come fly with me
New York New York
Lista dei cantanti americani famosi nel mondo
Di seguito troverete la lista dei cantanti americani più famosi di sempre in rigoroso ordine alfabetico.
L'elenco non è ovviamente completo e per tal ragione ci riserviamo di aggiornare il post nel corso del tempo al fine di fornire dettagli aggiornati sul mondo della musica proveniente dagli Usa.
A
Gregory Abbott
Paula Abdul
Candice Accola
Edie Adams
Yolanda Adams
Tunde Adebimpe
Adeva (cantante)
Christina Aguilera
Clay Aiken
Karen Akers
Al B. Sure!
Steve Alaimo
Lauren Alaina
Jessi Alexander
Alger "Texas" Alexander
Lorez Alexandria
Ajiona Alexus
Nadia Ali
Tatyana Ali
Aimee Allen
Deborah Allen
Keegan Allen
Russell Allen
Scott Allen
Guy Allison
Mose Allison
Gerald Alston
Dave Alvin
Phil Alvin
Amerie
Anastacia
Trey Anastasio
Anders Colsefini
Bill Anderson (cantante)
Anderson Paak
Ernestine Anderson
Liz Anderson
Lynn Anderson
Sunshine Anderson
Brett Anderson (The Donnas)
Brian Andrews
Jessica Andrews
June Angela
Lisa Angelle
Angelyne
Paul Anka
Ann-Margret
Anohni
Phil Anselmo
Susan Anton
Tom Araya
Arcángel
John Arch
David Archuleta
Michael Arden
Jessy Ares
Ari Up
Mark Arm
Jay Armstrong Johnson
Tim Armstrong
P. P. Arnold
Erica Ash
Clarice Assad
Skylar Astin
Taylor Atelian
Chet Atkins
Nicole Atkins
Dan Auerbach
Sophie Auster
Johntá Austin
Patti Austin
Emilie Autumn
Ava Max
Frankie Avalon
Avant (cantante)
Margaret Avery
Roy Ayers
B
Babyface
Sebastian Bach
Jane Badler
Anita Baker
Kate Baldwin
Eric Balfour
Linda Balgord
Marty Balin
Eszter Balint
Marcia Ball
Kaye Ballard
Kelsea Ballerini
Veronica Ballestrini
Paul Baloff
Alex Band
Bobby Bandiera
Moe Bandy
Paul Banks
Nicholas Barasch
Bobby Bare
Matt Barlow
Chris Barnes
Don Barnes
Al Barr
Fantasia Barrino
D'Jamin Bartlett
Steve Barton
Fontella Bass
Lance Bass
Joe Bataan
Francesca Battistelli
Hinton Battle
Nora Bayes
Bazzi
Sterling Beaumon
Jean Beauvoir
Robin Beck
William Beckett
Gerry Beckley
David Bedella
B'eirth
Madeline Bell
Robert "Kool" Bell
William Bell (cantante)
Vanessa Bell Armstrong
Laura Bell Bundy
Joey Belladonna
Jon Bellion
Pat Benatar
Eric Benét
Chloe Bennet
Haley Bennett
Matt Bennett
Paris Bennett
George Benson
Ray Benson
Brook Benton
Denée Benton
Glen Benton
Luke Benward
Chico Benymon
Cathy Berberian
Laurie Berkner
Sandra Bernhard
Jello Biafra
Bonnie Bianco
Bo Bice
Jason Bieler
Andy Biersack
JoJo Billingsley
Chuck Billy
Margot Bingham
Ryan Bingham
Cindy Birdsong
Florence Birdwell
Elvin Bishop
Kelly Bishop
Stephen Bishop
Cedric Bixler Zavala
Frank Black
Paul Black
Blackbear
Tyler Blackburn
Jeremy Blackman
Blind Blake
Amanda Blank
The Blanks
Kelly Blatz
Rory Block
Stephanie J. Block
Nikki Blonsky
Eric Bloom
Helon Blount
Richard Manitoba
Randy Blythe
Mark Boals
Bobbi Humphrey
Angela Bofill
Stephen Bogardus
Tim Bogert
Sierra Boggess
Suzy Bogguss
Adam Bomb
Sheila Bond
Gary U.S. Bonds
Tracy Bonham
Sonny Bono
Debby Boone
Christian Borle
Gretha Boston
Crystal Bowersox
Quando Rondo
Brandon Boyd
Dale Bozzio
Danielle Bradbery
Stephen Bradley (musicista)
Tiny Bradshaw
Bonnie Bramlett
Laura Branigan
Betsy Brantley
Toni Braxton
Traci Braxton
Bobby Breen
Eve Brenner
Laura Bretan
Teresa Brewer
Fanny Brice
Edie Brickell
Alicia Bridges
Angelica Bridges
Leon Bridges
Dee Dee Bridgewater
Isaac Brock
Terry Brock
Stevie Brock
David Bromberg
Ally Brooke
Danielle Brooks
Hadda Brooks
Garth Brooks
Ayla Brown
Jocelyn Brown
Kaci Brown
Penny Brown
Ruth Brown
Willie Brown (musicista)
Mike Browning
Susan Browning
Anita Bryant
Cora Mae Bryant
Peabo Bryson
Jon B.
Lindsey Buckingham
Jeff Buckley
Betty Buckley
Collie Buddz
Bebe Buell
Sandy Bull
Dewey Bunnell
Ashly Burch
Tituss Burgess
Solomon Burke
Billy Burke
Carol Burnett
Billy Burnette
Jimmy Burns
R. L. Burnside
Danny Burstein
John Bush
Stan Bush
Meg Bussert
Tony Butala
Paul Butcher
Kerry Butler
Win Butler
Donna Butterworth
Norbert Leo Butz
Ruth Buzzi
Tracy Byrd
C
Cris Cab
Chris Cacavas
Dez Cadena
Ashley Cafagna-Tesoro
John Cafiero
Randy California
Liz Callaway
Cab Calloway
Cam (cantante)
Captain Sky
Debbie Cameron
Dove Cameron
Tevin Campbell
Jencarlos Canela
Jeff Cannata
Freddy Cannon
Blu Cantrell
Jerry Cantrell
Mina Caputo
Robb Flynn
Tony Carey
Belinda Carlisle
Dylan Carlson
Carolee Carmello
Eric Carmen
Hoagy Carmichael
Kim Carnes
Reeve Carney
Theodore Carpenter
James Carr (musicista)
Chris Carrabba
Keith Carradine
Tia Carrere
Simon Carrington
Diahann Carroll
Sofia Carson
Carlene Carter
Playboi Carti
Leslie Carter
Lynda Carter
Nell Carter
Ralph Carter
Caitlin Cary
Gerald Casale
Casely
David Cassidy
Katie Cassidy
Nadia Cassini
Jason Castro
Phoebe Cates
Matt Cavenaugh
Celeda
Jasmine Cephas Jones
Exene Cervenka
Michael Cerveris
Peter Cetera
Spencer Chamberlain
Flora Chan
Ray Charles
Carah Faye Charnow
Chevy Chase
Will Chase
JC Chasez
Meghan Chavalier
Mark Chavez
Oliver Cheatham
Chelo
Cher (cantante)
Gary Cherone
Cherrelle
Mark Chesnutt
Dominic Chianese
Alex Chilton
Arden Cho
Chris Burney
Chris Robinson (cantante)
James Christian (musicista)
Stephen Christian
Ciara
Lucia Cifarelli
Al Cisneros
Chuck Cissel
Bernice Claire
Roy Clark
Gary Clark Jr.
Cam Clarke
Gilby Clarke
Katie Rose Clarke
Les Claypool
Garrett Clayton
Merry Clayton
Kiersey Clemons
Davis Cleveland
Debra Clinger
Rosemary Clooney
Wayne Cochran
Amber Coffman
George Cohan
Wesley Eisold
Keyshia Cole
Paula Cole
Nat King Cole
Jenn Colella
Chris Colfer
Colleen Fitzpatrick (attrice)
Judy Collins
Stephen Collins
Bootsy Collins
Jessi Colter
Chris Connor
Dick Contino
David Cook (cantante)
Elizabeth Cook
Danny Cooksey
Alice Cooper
Chuck Cooper (attore)
D. C. Cooper
Marilyn Cooper
Shareefa
Michael Copon
Robert Schwartzman
John Corabi
John Corbett
Billy Corgan
Al Corley
Chris Cornell
Miranda Cosgrove
Nikka Costa
Corey Cott
James Cotton
Jonathan Coulton
Jayne County
Catherine Cox
Ida Cox
Auliʻi Cravalho
Billy Crawford
Lilla Crawford
Robert Cray
Melora Creager
Gavin Creel
Elvis Crespo
Kim Criswell
Anthony Crivello
B.J. Crosby
Andraé Crouch
Rodney Crowell
Asia Cruise
Ann Crumb
John Cullum
Piper Curda
Robert Curry
Simon Curtis (cantante)
Carmen Cusack
Trace Cyrus
Billy Ray Cyrus
D
Stephanie D'Abruzzo
Charlotte d'Amboise
Franc D'Ambrosio
D'Angelo
Beverly D'Angelo
Brian d'Arcy James
Kimberley Dahme
Lauren Daigle
Elizabeth Daily
Jennifer Damiano
Warrel Dane
Jason Danieley
Glenn Danzig
Olu Dara
Gregory Darling
Jean Darling
James Darren
Chris Daughtry
Damon Daunno
Madison Davenport
Robert Davi
Erin Davie
Mary Bridget Davies
Elizabeth A. Davis
Reverendo Gary Davis
Jonathan Davis
Julienne Davis
Jon Davison
Dadon
Dana Dawson
Rosario Dawson
Kimya Dawson
Doris Day
Taylor Dayne
Josie de Guzman
Zack de la Rocha
André De Shields
Kelley Deal
Jimmy Dean
Kitty Wells
Baby Dee
David DeFeis
Diana DeGarmo
Guido Deiro
Thomas Dekker (attore)
Mike Douglas
Lea DeLaria
Majandra Delfino
Grey DeLisle
Nikki DeLoach
Tom DeLonge
Brad Delp
Brett Dennen
Ronald Dennis
Leslie Denniston
Katon W. DePena
Cleavant Derricks
Rick Derringer
Zooey Deschanel
Jackie DeShannon
Deuce (rapper)
Dennis DeYoung
Alela Diane
Little Jimmy Dickens
Travis Dickerson
Dave Dictor
Erin Dilly
Kara DioGuardi
Beth Ditto
Brandon Victor Dixon
Colton Dixon
Leah Dizon
Don Dokken
Arielle Dombasle
Denzel Curry
David Donato
Meg Donnelly
Howie Dorough
Kerris Dorsey
M'el Dowd
Joe Dowell
Matt Doyle
Lamont Dozier
David Draiman
Donna Drake
Roy Drusky
Ja'net DuBois
Kevin DuBrow
Haylie Duff
Rob Dukes
Greg Dulli
Sandy Duncan
Irene Dunne
Ann Duquesnay
Adam Duritz
Fred Durst
Kenton Duty
E
Sheila E.
Daisy Eagan
Bobbie Eakes
Alex Ebert
Jordan Eckes
Gregg Edelman
Barbara Eden
Linda Eder
Brandt Edwards
Dennis Edwards
Susan Egan
Marta Eggerth
David Glen Eisley
Carmen Electra
John Elefante
Danny Elfman
Yvonne Elliman
Brooke Elliott
Patricia Elliott
Ramblin' Jack Elliott
Shawn Elliott
Tinsley Ellis
Jarrod Emick
Kim English (cantante)
Robert Englund
Mikaila
Mike Epps
Roky Erickson
Sully Erna
Raúl Esparza
Gloria Estefan
Charles Esten
Sleepy John Estes
Ruth Etting
Faith Evans
Sara Evans
Tiffany Evans
Betty Everett
F
Nanette Fabray
Dez Fafara
Melissa Fahn
Brian Fair
Robert Fairchild
Sandy Faison
Mike Faist
Ricky Fanté
Mark Farner
Gia Farrell
Fat Mike
James Fauntleroy
Shamari Fears
John Feldmann
Tovah Feldshuh
Julie Felix
Freddy Fender
Danielle Ferland
Fetty Wap
Lupe Fiasco
Katie Finneran
Wild Man Fischer
Jordan Fisher
Ella Fitzgerald
Roberta Flack
John Flansburgh
Tim Flavin
Brittany Flickinger
Margaret Anne Florence
Ellen Foley
Khalil Fong
Santino Fontana
China Forbes
Lita Ford
Marc Ford
Jon Foreman
Andy J. Forest
Bob Forrest
Steve Forrest (musicista)
Sutton Foster
Beth Fowler
Kim Fowley
Connie Francis
Erma Franklin
Adrienne Frantz
Joy Franz
Alison Fraser
Lars Frederiksen
Freebo
Winifred Freedman
Andrew Freeman
Bobby Freeman
Cassidy Freeman
Jonathan Freeman
David Freiberg
Annette Funicello
Justin Furstenfeld
Future (rapper)
G
G. Hannelius
Amanda Gabbard
Diamanda Galás
Helen Gallagher
Jo Garsò
Mayte Garcia
John Garcia
Dwele
Janet Gardner
Patricia Garland
Leif Garrett
Alex Gaskarth
Janina Gavankar
Gayà
Nona Gaye
Gloria Gaynor
Mitzi Gaynor
Sara Gazarek
Bobbie Gentry
Inara George
Gina Gershon
Rodleen Getsic
Ghostemane
Ben Gibbard
Billy Gibbons
Tyrese Gibson
Chad Gilbert
Vince Gill
Aaron Gillespie
Jim Gillette
Mickey Gilley
Elizabeth Gillies
Billy Gilman
Greg Ginn
Johnny Gioeli
Tompall Glaser
Terry Glaze
Corey Glover
Montego Glover
Carlin Glynn
Danny Gokey
Ari Gold (cantante)
Annie Golden
Renée Elise Goldsberry
Becky G
Selena Gomez
Allie Gonino
Mandy Gonzalez
Mary Gordon Murray
Lesley Gore
Eydie Gormé
Ryan Gosling
Governor
Randy Graff
Greg Graffin
Larry Graham
Lou Gramm
Steve Grand
Kathryn Grant
Natalie Grant
Amber Gray
Dobie Gray
Dolores Gray
Kevin Gray
Rocky Gray
Arvella Gray
Al Green
Gatlin Green
Max Green
Ellen Greene
Jessy Greene
Shannon (cantante)
Alex Greenwald
Lee Greenwood
Joel Grey
Paris Grey
Patty Griffin
Andy Griffith
Tammy Grimes
Cris Groenendaal
Jonathan Groff
Michael Gruber (attore)
Laurence Guittard
Grant Gustin
Jeff Gutt
H
Petra Haden
Sammy Hagar
Leisha Hailey
Lucy Hale
Lena Hall
Andy Hallett
Warren Ham
Jake Hamilton
John Hammond (musicista)
Hope Hampton
Tyler Hanes
Kathleen Hanna
Jess Harnell
Ben Harney
Ben Harper
Shane Harper
Major Harris
Phil Harris
Tina Harris
Captain Hollywood
Jackée Harry
Grant Hart
Priscilla Ahn
Bobby Hatfield
Lalah Hathaway
Davey Havok
Sophie B. Hawkins
Goldie Hawn
Michael Hayden
Sophie Hayden
Isaac Hayes
Warren Haynes
Lee Hazlewood
Johnny Hazzard
Matthew Heafy
Richard Hell
Levon Helm
Logan Henderson
Michael Henderson
Nancy Hennings
Clarence "Frogman" Henry
Joshua Henry
Taraji P. Henson
Wilson Jermaine Heredia
Lisa Herman
Kenny Hickey
Adam Hicks
Taylor Hicks
Hildegarde
Dusty Hill
Faith Hill
Kim Hill
Paris Hilton
Tyler Hilton
Megan Hilty
Brent Hinds
Gregory Hines
Mimi Hines
Peter Ho
Pat Hoed
Christian Hoff
Brooke Hogan
Daryl Hall
Robin Holcomb
Rebecca Holden
Dexter Holland
Peter Hollens
Loleatta Holloway
Hollyn
Dotti Holmberg
Olivia Holt
Julia Holter
Josh Homme
John Lee Hooker
Linda Hopkins
Telma Hopkins
Mark Hoppus
Dee Hoty
Jayne Houdyshell
Julianne Hough
Son House
Marques Houston
Thelma Houston
Whitney Houston
Terrence Howard
Howard Keel
Mike Howe
Lottice Howell
Peg Leg Howell
Evonne Hsu
Vanessa Hudgens
Jennifer Hudson
Kate Hudson
H.R.
Dann Huff
Cady Huffman
Glenn Hughes (cantante)
Rhetta Hughes
Charlie Huhn
Andy Hull
Sierra Hull
Lisa Hunt
Sam Hunt
Mark Hunter (musicista)
Willie Hutch
Brian Hyland
Chrissie Hynde
I
James Monroe Iglehart
Terry Ilous
ILoveMakonnen
James Ingram
Joe Inoue
Allison Iraheta
George S. Irving
Pamela Isaacs
Jason Isbell
Yuna Ito
J
J~Sin Trioxin
Cheyenne Jackson
Christopher Jackson
Ernestine Jackson
Jeremy Jackson
Jim Jackson
Tony Jackson (musicista)
Trevor Jackson
Wanda Jackson
Jackson (famiglia)
Bryton James
Jessie James
José James
Leela James
Nikki M. James
Jimi Jamison
Laura Jansen
Al Jardine
Tay Jardine
Sarah Jarosz
Thayne Jasperson
Jamey Jasta
Lauren Jauregui
Terence Jay
Erika Jayne
Kyle Jean-Baptiste
Blind Lemon Jefferson
Ella Jenkins
Blake Jenner
Lyfe Jennings
Jeremih
Chris Jericho
Joan Jett
Buddy Jewell
Jhené Aiko
Kari Jobe
David Johansen
Lonnie Johnson
Syleena Johnson
Van Johnson
Tom Johnston
Justine Johnston
JoJo
Kevin Jonas
Coco Jones
Curtis Jones
George Jones
Howard Jones (cantante statunitense)
Jason Jones
Jill Jones
Jack Jones
Leilani Jones
Rachel Bay Jones
Rebecca Naomi Jones
Shirley Jones
Jeremy Jordan (attore)
Jeremy Jordan (cantante)
Montell Jordan
Sara Jordan Powell
Al Jourgensen
Milla Jovovich
Malese Jow
Naomi Judd
Juice Wrld
Victoria Justice
K
K. Michelle
Krizz Kaliko
András Kállay-Saunders
Tomas Kalnoky
Kalomira
Gi Kalweit
Brad Kane
Paul Kantner
Adam Kantor
Artie Kaplan
Avi Kaplan
Brenda K. Starr
Andy Karl
Maria Karnilova
Lainie Kazan
Steve Kazee
Ké
Kelly Keagy
Jane Kean
Diane Keaton
Ron Keel
Kelly Keeling
Maynard James Keenan
Pepper Keenan
Andrew Keenan-Bolger
Celia Keenan-Bolger
Kehlani
Jeff Keith
Kelis
Charles Kelley
Elijah Kelley
Malcolm David Kelley
Bill Kelliher
Natália Kelly
Dustin Kensrue
Chaka Khan
Kid Cudi
Kiiara
Q'orianka Kilcher
Hailey Kilgore
Merle Kilgore
Evelyn King
Emily Kinney
Chris Kirkpatrick
Curt Kirkwood
Carolyn Kirsch
Hayley Kiyoko
Robert Klein
Derek Klena
Josh Klinghoffer
Gladys Knight
Sterling Knight
Ezra Koenig
Amy Kohn
Normani
Kira Kosarin
Trent Kowalik
Jana Kramer
Stepfanie Kramer
Zoë Kravitz
Levi Kreis
Leslie Kritzer
Ron Kuhlman
Judy Kuhn
Damian Kulash
Kiril Kulish
L
L.V.
Joan La Barbara
LaChanze
Patti LaBelle
Philip Labonte
Abe Laboriel Jr.
Patrick Lachman
Cheryl Ladd
Lalaine
Mark Lambert
Mary Lambert (cantante)
Tim Lambesis
Audrey Landers
Abbe Lane
Nancy Lane
Mark Lanegan
Barbara Lang
Frances Langford
Anika Larsen
Samuel Larsen
Greg Laswell
Lauv
Blackie Lawless
Joey Lawrence
Megan Lawrence
Philip Lawrence
Steve Lawrence
Clare Leach
Lead Belly
Sharon Leal
Beth Leavel
Baayork Lee
Kam Lee
Brenda Lee
Thelma Lee
Tommy Lee
John Legend
Phoebe Legere
London LeGrand
Valisia LeKae
Katrina Lenk
Bethany Joy Lenz
Francis Leon
Queenie Leonard
Leather Leone
Robie Lester
Gerald Levert
Zachary Levi
Gary LeVox
Aaron Lewis
Barbara Lewis
Blake Lewis
Bobby Lewis (cantante)
Clea Lewis
Furry Lewis
Gary Lewis (musicista)
Juliette Lewis
Marcia Lewis
Sam M. Lewis
Vicki Lewis
Winnie Lightner
Lil' Mo
Abbey Lincoln
Jim Lindberg
Maggie Lindemann
Hal Linden
Hillary Lindsey
John Linnell
Peggy Lipton
Peyton List (attrice 1998)
Zoe Lister-Jones
Lita (wrestler)
Brad Little
Little Eva
Brian Littrell
Kerry Livgren
Lloyd (cantante)
Von Lmo
Lobo (cantante)
Lindsay Lohan
Lisa Lopes
Jennifer Lopez
Patrizia Lopez
Priscilla Lopez
Trey Lorenz
Gloria Loring
Taylor Louderman
Dorothy Loudon
Tina Louise
Tony Lovato
Caitlyn Taylor Love
DJ Lubel
Lorna Luft
Lumidee
Patti LuPone
Robert LuPone
Don Lurio
Riker Lynch
Rydel Lynch
Cheryl Lynn
Shelby Lynne
M
Lincoln Maazel
Craig Mabbitt
Rachael MacFarlane
Ian MacKaye
Madonna (cantante)
Austin Mahone
Static Major
Daron Malakian
Victoria Mallory
Mitch Malloy
Beth Malone
Jena Malone
Mandisa
Barbara Mandrell
Barry Manilow
Terrence Mann
Brett Manning
Irene Manning
Jeane Manson
Mapei (cantante)
Laura Marano
Peggy March
Benny Mardones
Lesli Margherita
Teairra Marí
Constantine Maroulis
Martika
Marva Jan Marrow
James Marsters
Eric Martin
Jesse L. Martin
Meaghan Martin
Sam Martin (cantante)
Terrace Martin
Anya Marina
Norma Jean Martine
James Maslow
Cameron Mason
Jackie Mason
Jana Mason
Karen Mason
Kyle Dean Massey
Billy Milano (cantante)
Mary Elizabeth Mastrantonio
Johnny Mathis (cantante 1935)
Michael Matijevic
Matisyahu
Ana Matronic
Al Matthews (attore)
Max Ehrich
Tristin Mays
Kym Mazelle
Marin Mazzie
Don McLean
Anndi McAfee
Andrea McArdle
Edwin McCain
Chris McCarrell
Ryan McCartan
Walter McCarty
Michael McCary
Marilyn McCoo
Bert McCracken
George McCrae
Scotty McCreery
Midnight (cantante)
Hayley McFarland
Fred Rogers
Howard McGillin
Mark McGrath
Michael McGrath
Tim McGraw
Kevin McHale (attore)
Tim McIlrath
Blake McIver Ewing
Duff McKagan
Donna McKechnie
Lonette McKee
Austin P. McKenzie
Brian McMahan
Andrew McMahon
Jason McMaster
Fred McMullen
Shannon McNally
Serayah
Kristy McNichol
Sharon McNight
Katharine McPhee
Michael McShane
Glenn Medeiros
Bill Medley
Rickey Medlocke
Hank Medress
Leighton Meester
Lindsay Mendez
Bridgit Mendler
Dave Meniketti
Marian Mercer
Johnny Mercer
Helen Merrill
Krystal Meyers
Blake Michael
Bret Michaels
Jesse Michaels
AJ Michalka
Lea Michele
Bette Midler
Midori (attrice)
Andy Mientus
Christina Milian
Cristin Milioti
Deron Miller
Jody Miller
Logan Miller
Patina Miller
Stephanie Mills
Ronnie Milsap
Liza Minnelli
Roger Miret
Mishon
John Cameron Mitchell
Nicole Mitchell
Ruby Modine
Taylor Momsen
Johnny Monaco
Jane Monheit
Meredith Monk
Ashley Monroe
Heidi Montag
Shawnn Monteiro
Angelo Moore
Chanté Moore
Colleen Moore
Crista Moore
Kevin Moore
Mandy Moore
Maureen Moore
Melba Moore
Sam Moore
Tony Moore (cantante 1958)
Lisa Mordente
Falling James Moreland
Chino Moreno
Helen Morgan (cantante)
Lorrie Morgan
William Michael Morgan
Heather Morris
Keith Morris
Kendra Morris
Nathan Morris
Wanya Morris
Matthew Morrison
Robert Morse
Todd Morse
Viggo Mortensen
Chuck Mosley
David Moss (musicista)
Ronn Moss
Mark Mothersbaugh
Bob Mould
Jessie Mueller
Mike Muir
Frank Mullen
Norda Mullen
Javier Muñoz (attore)
Brittany Murphy
Donna Murphy
Eddie Murphy
Mark Murphy
Peg Murray
Billy Murray (cantante)
Mitchel Musso
Dave Mustaine
Heavy D
Myra (cantante)
N
Nano (cantante)
Naomi (wrestler)
Napoleon XIV
Leigh Nash
Nate Dogg
David Naughton (attore)
Kate Nauta
Ne-Yo
Holly Near
Vince Neil
Nelly
Matthew Nelson
Lenora Nemetz
Michael Nesmith
Mike Ness
Bebe Neuwirth
Aaron Neville
Ivan Neville
Anton Newcombe
Phyllis Newman
Julie Newmar
Juice Newton
Wayne Newton
Thomas Ian Nicholas
Nichelle Nichols
Candice Night
Willie Nile
Harry Nilsson
Eva Noblezada
Christiane Noll
Norma Jean (cantante)
Sheree North
Nothing,Nowhere
Bradley Nowell
Maty Noyes
Terri Nunn
O
Jill O'Hara
Paige O'Hara
Thomas James O'Leary
Alexander O'Neal
John Oates
Conor Oberst
Ric Ocasek
Leslie Odom Jr.
JoJo Offerman
Jon Oliva
Nick Oliveri
Olivia (cantante 1981)
America Olivo
Karen Olivo
Angel Olsen
Andy On
Okieriete Onaodowan
Mike Onesko
Nancy Opel
Jerry Orbach
Orfeh
Rey Oropeza
Stacie Orrico
Jeffrey Osborne
Buzz Osborne
Emily Osment
Donny Osmond
Marie Osmond
Laura Osnes
Erika J. Othen
Savannah Outen
Jake Owen
Craig Owens (musicista)
Kem (cantante)
Ripper Owens
P
P. J. Proby
Patti Page
Jill Paice
Jennifer Paige
Jack Palance
Aleksa Palladino
Keke Palmer
Gwyneth Paltrow
Hugh Panaro
Jeff Paris
Heather Parisi
Eleanor Parker
Maceo Parker
Peg Parnevik
Janel Parrish
Gram Parsons
Adam Pascal
Karina Pasian
Steven Pasquale
Carly Patterson
Michele Pawk
Sara Paxton
Freda Payne
Waylon Payne
Lindsay Pearce
Stephen Pearcy
Jizzy Pearl
Johnny Peebucks
Dan Peek
Aubrey Peeples
Jennifer Peña
Alexa Vega
Carlos Pena Jr.
Teddy Pendergrass
CeCe Peniston
Michael Penn
Don Percassi
Anna Maria Perez de Tagle
Pauley Perrette
Steve Perry
Peter Tork
Kurt Peterson
Chad Petree
Jazze Pha
Liz Phair
Phil Phillips
Bijou Phillips
Chynna Phillips
Michelle Phillips
Grace Phipps
Pia Mia
Guy Picciotto
Bobby Pickett
Wilson Pickett
Kellie Pickler
Sasha Pieterse
Ariel Pink
Jada Pinkett Smith
Tonya Pinkins
Dave Pirner
Pitbull (rapper)
Rebecca Pitcher
John Pizzarelli
Karine Plantadit
Ben Platt
Pleasure P
Maryann Plunkett
Steve Plunkett
Jimmy Pop
Popa Chubby
Jeremy Pope
Poppy (cantante)
Alisan Porter
Billy Porter
Cheryl Porter
Gregory Porter
Sandy Posey
Post Malone
Lurie Poston
Michael Potts
Alan Powell
Shezwae Powell
Tyrone Power Jr
Natalie Prass
Kyla Pratt
Josephine Premice
Johnny Preston
Lloyd Price
Ray Price (musicista)
Charley Pride
Louis Prima
Faith Prince
Dorothy Provine
Jordan Pruitt
Jordan Pundik
Charlie Puth
Seth Putnam
Q
Q Lazzarus
Dave Quackenbush
Suzi Quatro
Taffy
Queen Latifah
Queen Naija
Linnea Quigley
Aileen Quinn
Carmel Quinn
Kevin Quinn
R
Stevie Rachelle
Scott Radinsky
Charlotte Rae
Vanessa Ray
RaeLynn
Ron Raines
Ma Rainey
Bonnie Raitt
John Raitt
Jason Raize
Sheryl Lee Ralph
Teri Ralston
Sara Ramírez
C.J. Ramone
Anthony Ramos
Mary Ramsey
Vicki Randle
Da'Vine Joy Randolph
Anthony Raneri
Russ Rankin
Andrew Rannells
Rasheeda
Devin Ratray
Emmy Raver-Lampman
Lou Rawls
Ray J
Collin Raye
Scott Reagers
Jaret Reddick
David Reece
Alaina Reed-Hall
Natina Reed
Nikki Reed
Dana Reeve
Del Reeves
Dianne Reeves
Yoon Mi-rae
Brandon Reilly
Ciara Renée
Ginger Reyes
Debbie Reynolds
Malvina Reynolds
Trent Reznor
Cynthia Rhodes
Alfonso Ribeiro
Conrad Ricamora
Jason Ricci
J. R. Richards
Lionel Richie
Geoff Rickly
Rico Love
Jeannie C. Riley
Teddy Riley
LeAnn Rimes
Molly Ringwald
Alice Ripley
Alan Ritchson
Tyson Ritter
Jenni Rivera
Chita Rivera
James Rivera
Naya Rivera
Rob Zombie
Marty Robbins
Alan Robert
Ashley Roberts
Rocky Roberts
Paul Robeson
Robin S.
Leon Robinson
Sharon Robinson
Smokey Robinson
Garrison Rochelle
Chubb Rock
Jimmie Rodgers
Krysta Rodriguez
Raini Rodriguez
Vincent Rodriguez III
David Rodriguez (cantante)
Emileigh Rohn
Chuck Rolando
Gregg Rolie
Marti Rolph
Christy Carlson Romano
Ronnie Spector
Linda Ronstadt
Anika Noni Rose
Katy Rose
Diana Ross
Ryan Ross
Josh Rouse
Billy Joe Royal
TJR (musicista)
Ilan Rubin
Daphne Rubin-Vega
Kevin Rudolf
Maya Rudolph
Ruelle
Jimmy Ruffin
RuPaul
Michael Rupert
Jennifer Rush
Brenda Russell
Jack Russell (musicista)
Russell Russell
Bianca Ryan
Roz Ryan
Ryn Weaver
John Rzeznik
S
Sabi
Paul Sabu
Katey Sagal
Sterling Saint Jacques
Mark Salling
Sammi Smith
Sammie
JD Samson
Olga San Juan
Jessica Sanchez
Marco Sanchez
Tommy Sands
Ellen Sandweiss
Justin Sane
Charity Sanoy
Matthew Santos
Romeo Santos
Eric Sardinas
Jacob Sartorius
Elena Satine
Marc Savoy
Boz Scaggs
Gabriella Scalise
Wes Scantlin
Cassie Scerbo
Marla Schaffel
Jon Schaffer
Lori e George Schappell
Nicole Scherzinger
Kendall Schmidt
John Schneider
Max Schneider
Ivyann Schwan
Hillary Scott (cantante)
Josey Scott
Sherie Rene Scott
Stefanie Scott
Scott Hoying
Seasick Steve
Lucas Secon
Bob Seger
Desiigner
Janie Sell
Michael Serrecchia
Keala Settle
Brian Setzer
Jacoby Shaddix
Annaleigh Ashford
Uncle Kracker
Shaggy (cantante)
Shanice (cantante)
Debbie Shapiro Gravitte
Tommy Shaw
Michael Shawn Lewis
George Beverly Shea
Jake Shears
Shifty Shellshock
Blake Shelton
Mark Shelton
Ashton Shepherd
Kenny Wayne Shepherd
Billy Sherwood
Chris Shiflett
Paul Shortino
Ethel Shutta
Joe Sib
Jamie-Lynn Sigler
Gene Simmons
Patrick Simmons
Carly Simon
Sebu Simonian
Jessica Simpson
Ray Simpson
Frank Sinatra Jr.
Paulina Singer
Sinitta
Tom Sizemore
Ricky Skaggs
Emily Skeggs
Matt Skiba
Emily Skinner
Acey Slade
Laura Slade Wiggins
Mark Slaughter
Spike Slawson
Percy Sledge
Tony Sly
Brendon Small
Dave Smalley
Antonique Smith
Bessie Smith
Brent Smith
Connie Smith
Michael W. Smith
Mindy Smith
Patti Smith
Rex Smith
Riley Smith
Telle Smith
Willow Smith
Mamie Smith
Jussie Smollett
Patty Smyth
C.J. Snare
Dee Snider
James Snyder
Jill Sobule
Stella Soleil
Johnny Solinger
Pepi Sonuga
Phillipa Soo
Jeff Scott Soto
China Soul
Taryn Southern
Sissy Spacek
Amy Spanger
Jordin Sparks
Billie Jo Spears
Britney Spears
Guy Speranza
Tony Spinner
Kandace Springs
Derek St. Holmes
Jaime St. James
Keith St. John
Stacey Q
Jo Stafford
Layne Staley
Pat Stanley
Paul Stanley
Mavis Staples
Casandra Stark
Lady Starlight (cantante)
Edwin Starr
Candi Staton
Jevetta Steele
Lucas Steele
Bobby Steggert
Hailee Steinfeld
Robby Steinhardt
Van Stephenson
Marnie Stern
Katie Stevens
Zachary Stevens
Amii Stewart
Booboo Stewart
Ari Stidham
Bob Stillman
Shawn Stockman
Brian Stokes Mitchell
Angie Stone
Rose Stone
Sly Stone
Daddy Stovepipe
Izzy Stradlin
George Strait
Syd Straw
Sevyn Streeter
Elaine Stritch
Barrett Strong
Eric Stuart
Marty Stuart
Levi Stubbs
Ruben Studdard
Joey Sturgis
Lacey Sturm
Darroh Sudderth
Yma Sumac
Cree Summer
Steve Summers
Tika Sumpter
Caroline Sunshine
Jessica Sutta
Ian Svenonius
Billy Swan
Dana Swanson
Patrick Swayze
Michael Sweet
Eliza Swenson
Will Swenson
Sergio Sylvestre
T
T-Pain
Ali Tabatabaee
Taime Downe
Tairrie B
Crystal Taliefero
Jason Tam
Maurissa Tancharoen
Tank (cantante statunitense)
John Tardy
Geoff Tate
Brette Taylor
Koko Taylor
Steve Taylor
Teyana Taylor
Zola Taylor
Courtney Taylor-Taylor
Susan Tedeschi
Zoli Téglás
Nino Tempo
Marc Terenzi
Ernie Terrell
Mary Testa
Tia Texada
The-Dream
Matt Thiessen
B. J. Thomas
Leon Thomas III
Philip Michael Thomas
Rozonda Thomas
Rufus Thomas
Thomas Rhett
Sue Thompson
Bella Thorne
Melody Thornton
George Thorogood
Thrones
Thundercat
Bryson Tiller
Mel Tillis
Johnny Tillotson
Martha Tilton
Jeff Timmons
Tinashe
Becca Tobin
Tom Hooker
Chris Tomlin
Winston Tong
Marq Torien
Mark Tornillo
Liz Torres
Lil Tracy
Mike Tramp
Justin Tranter
John Travolta
Mark Tremonti
Ralph Tresvant
Jordan Trovillion
Sam Tsui
Corin Tucker
Steve Tucker
Tommy Tune
Neil Turbin
Joe Lynn Turner
Josh Turner
Tina Turner
Aaron Tveit
Jeff Tweedy
Tweet
Steven Tyler
U
Leslie Uggams
James Blood Ulmer
Unknown Hinson
Brendon Urie
Jenna Ushkowitz
V
Bobby V
Davy Vain
Jerry Vale
Leroy Van Dyke
Steven Van Zandt
Donnie Van Zant
Luther Vandross
Andrew VanWyngarden
Alex Varkatzas
Jimmie Vaughan
Danny Vaughn
Alan Vega
Suzanne Vega
Laura Veirs
Jaci Velasquez
Jamila Velazquez
Ben Vereen
Lara Veronin
Jim Verraros
Mike Vescera
Lukas Vesely
Vico C
Jasmine Villegas
Rhonda Vincent
Bobby Vinton
Mike Virus
Kate Voegele
W
Britt Nicole
Eric Wagner
Jack Wagner
Dick Wagner
Porter Wagoner
Donnie Wahlberg
Tom Waits
Narada Michael Walden
Clay Walker
George Walker
Sammy Walker
Barbara Walsh
Maiara Walsh
Steve Walsh (musicista)
Jamie Walters
Wanz
Anita Ward
Burt Ward
Lauren Ward
ZZ Ward
Jennifer Warnes
Adrienne Warren
Chris Warren Jr.
Abigail Washburn
George W. Johnson
Jenn Wasner
Crystal Waters
Ethel Waters
Harry Waters Jr.
Tionne Watkins
Truth Hurts
Susan Watson
Terri White
Gerard Way
David Wayne (cantante)
Jason Weaver
Crystal Gayle
Jimmy Webb
Scott Weiland
Scott Weinrich
Bob Weir
Joan Weldon
Julia Weldon
Mary Wells
Eric West
Leslie West
Mae West
Matthew West
Red West
Shane West
Robert Westenberg
Lisa Whelchel
Jack White
Karyn White
Lillias White
Persia White
Simone White
Grace Lee Whitney
Who Is Fancy
Jane Wiedlin
Zakk Wylde
Wayne Wilcox
Matthew Wilder
Tristan Wilds
Ashley C. Williams
Deniece Williams
Joseph Williams
Kiely Williams
Sammy Williams
Spencer Williams
Michelle Williams (cantante)
Vanessa L. Williams
Chick Willis
Jennifer Hope Wills
Charlie Wilson (cantante)
Cindy Wilson
Gretchen Wilson
Jimmie Wilson
Julie Wilson
Kim Wilson
Mary Wilson
Mary Louise Wilson
Patrick Wilson (attore statunitense)
Ryan Wilson (musicista)
Crissy Wilzak
CeCe Winans
Jesse Winchester
Kirk Windstein
Kip Winger
Marissa Jaret Winokur
Johnny Winter
Iva Withers
Lajon Witherspoon
Alicia Witt
Marcos Witt
Betsy Wolfe
Alex Wolff
Stevie Wonder
Peggy Wood
Carol Woods
Ilene Woods
Joanne Woodward
Walter Woolf King
Shara Worden
Henry Wright
Syreeta Wright
Kari Wührer
Kimberly Wyatt
Gretchen Wyler
Jane Wyman
Dave Wyndorf
Alex Wyse
Y
Jimmy Yancey
Cedric Yarbrough
Kim Yarbrough
Kathleen York
Rachel York
Young Thug
Jennifer Youngs
Kaila Yu
Z
Pia Zadora
Robin Zander
Simona Zanini
David Zed
Thalia Zedek
Zendaya
Zhu (musicista)
Karen Ziemba
Leigh Zimmerman
Kreayshawn
Tay Zonday
Ani Zonneveld
Conclusioni
Sperando di avervi fornito le informazioni che stavate cercando in merito alla lista dei cantanti americani famosi, vi invitiamo a vedere i video pubblicati all'interno dell'articolo per godervi il sound che più vi incuriosisce.
Fateci sapere cosa ne pensate e buona musica a tutti!