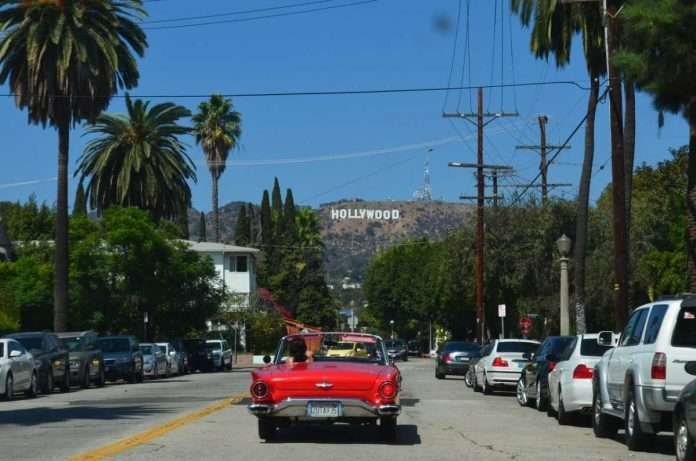 Amici di Around the World proseguiamo il nostro viaggio all'insegna delle curiosità del mondo. Dopo avervi esposto alcune delle più rinomate frasi celebri su New York rimaniamo sempre negli Stati Uniti per parlarvi di L.A. Vi offriremo la lista delle frasi celebri su Loas Angeles e la California, ovvero lo Stato più sognato dai giovani di tutto il mondo.
Buona lettura
Frasi Celebri su Los Angeles e la California
Di seguito troverete una selezione di frasi celebri su Los Angeles e la California, il luogo dove i sogni diventano realtà. Ecco la nostra selezione:
Un giorno, se andrò in Paradiso, mi guarderò intorno e dirò: "Non male, ma non è San Francisco".
(Herb Caen)
Mi resi conto all'improvviso che mi trovavo in California. Caldo, aria balsamica – un'aria che si poteva baciare − e palme.
(Jack Kerouac, On the road)
La California di Dean: selvaggia, sudata, importante, la terra dove gli amanti solitari, esiliati ed eccentrici si radunavano come uccelli, la terra dove chissà come tutti sembravano attori del cinema malconci, belli e decadenti.
(Jack Kerouac, On the road)
All'improvviso da una cima ci apparve il panorama della bianca, favolosa San Francisco sui suoi undici colli mistici, con il Pacifico azzurro e il muro di nebbia che avanzava sull'acqua.
(Jack Kerouac, On the road)
Se stai andando a San Francisco,
Assicurati di indossare fiori tra i capelli.
(Scott McKenzie)
La California è dove si ricomincia.
(Tracy Chevalier)
Se non può essere fatto in California, non può essere fatto da nessuna parte.
(Taylor Caldwell)
Santa Barbara è un paradiso, ma con un po' più di traffico.
(Matt Haig)
Abbiamo solo due tipi di tempo in California, magnifico e insolito.
(James M. Cain)
Catturare un tramonto in California, a sud di Pasadena, è trattenere le ali di un angelo con il fiato sospeso.
(Ace Antonio Hall)
Hollywood è il luogo in cui i nostri figli imparano come e cosa sognare e dove tutto accade prima, o subito dopo, che sia accaduto a noi.
(Ross Macdonald)
Qualunque cosa interessante sia accaduta in America, è accaduta prima in California.
(Mike Murphy)
Los Angeles è per lo più pieno di sciocchezze, illusione e esibizionismo. Pensano che saranno giovani e belli per sempre, anche se la maggior parte di loro non sono nemmeno giovani e belli neanche adesso.
(Christopher Hitchens)
La California è una magica fiera delle vanità.
(Eileen Granfors)
Un altro giorno accecante in California. Erano tutti accecanti qui.
(William Bayer)
Era tutto strano, selvaggiamente anomalo nella California del Sud baciata dal sole, dove la luce è così brillante che sbianca le ombre.
(Peter Biskind)
La luce era diversa qui in California.
(Heidi Freestone)
Il fulgido, aurato spettacolo della California.
(Walt Whitman)
La California è meravigliosa. Tutti vorrebbero viverci.
(Nadine Gordimer)
La California è da sempre un gigantesco laboratorio sperimentale. In Usa si dice: "Quando arriva una novità dalla California, esultano il diavolo e il buon Dio: sanno che uno dei due vincerà di sicuro"
(Antonio Giangrande)
A Los Angeles, decidi chi sei. Ogni quartiere ha la sua cultura e popolazione. Una volta trovato quello giusto per te, sei a casa.
(Cara Dee)
Fin dal secolo scorso la California è stata non solo per gli americani una sorta di 'terra promessa'. Anche oggi, divenuta il più popoloso e ricco stato dell'Unione, essa costituisce un riferimento costante per la vita del paese
(Touring Club Italiano)
Come si va in Europa per vedere il vivo passato, bisogna visitare la California per osservare il futuro.
(Alison Lurie)
La California è un bel posto in cui vivere – se sei un'arancia.
(Fred Allen)
Tutto ciò che nasce in California ha la triste tendenza a propagarsi ovunque.
(Jimmy Carter)
C'è la scienza, la logica e la ragione; c'è poi un pensiero verificato dall'esperienza. E poi c'è la California.
(Edward Abbey)
E' un fatto dimostrato dalla scienza che rimanere in California provoca la perdita annua di un punto del proprio quoziente intellettivo.
(Truman Capote)
La California ha quello che si merita. Sono stati loro a inventare il concetto di stile di vita. Basta questo a condannarli.
(Don De Lillo)
Los Angeles era il tipo di posto in cui tutti provenivano da qualche altra parte e nessuno aveva mai veramente messo radici. Era un posto transitorio. Persone attratte dai sogni, persone che scappano dagli incubi.
(Michael Connelly)
Ho l'orologio che va avanti di tre ore ma non sono mai riuscito ad aggiustarlo. Così da Los Angeles mi sono trasferito a New York.
(Steven Wright)
A Los Angeles tutto scorre più velocemente.
(Kyle Chandler)
Il clima di Los Angeles è finto, un po' come la maggior parte delle cose che si trovano lì.
(John Boorman)
Adoro Hollywood e Los Angeles, sono belle. Tutti sono di plastica… ma io amo la plastica, anzi, io stesso voglio essere di plastica.
(Andy Warhol)
Non puoi invecchiare a Los Angeles, è quasi un crimine.
(Marisa Tomei)
Settantadue sobborghi in cerca di una città.
(Dorothy Parker parlando di Los Angeles)
L'inverno più freddo che ricordi è stato un'estate a San Francisco.
(Mark Twain)
San Francisco è sempre stata l'antenna che ha captato e trasmesso per prima tutti i messaggi più estremi della natura umana e della storia americana.
(Vittorio Zucconi)
La California ha così tante sfide ; è il più grande stato nel più grande paese del mondo.
(Arnold Schwarzenegger)
California, riposa in pace,
sollievo simultaneo,
California, mostra i denti,
lei è la mia sacerdotessa, io sono il tuo sacerdote.
(Red Hot Chili Peppers)
Quando un giovane viene da me dicendomi che vuole fare l'attore e mi chiede da dove iniziare, io gli dico sempre di andare a New York e di trovarsi un bravo insegnante di recitazione. E loro dicono: "Sì, ma in realtà io voglio andare in California e recitare in spot pubblicitari per fare subito soldi…". "Ok – dico – Allora vacci e non rompere!"
(Dustin Hoffman)
Non hai vissuto fino a quando non sei morto in California.
(Mort Sahl)
Conclusioni
Sperando di avere risposto alle vostre domande in merito alle frasi celebri su Los Angeles e la California restiamo in attesa dei vostri consigli e suggerimenti per aggiornare il post.
Per qualsiasi ulteriore informazione o potenziale collaborazione, siamo a vostra disposizione attraverso il seguente indirizzo email:
Alla prossima!