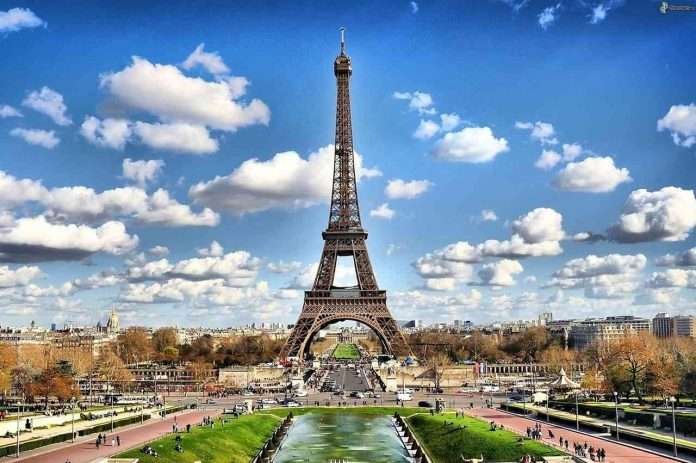 Amici di Around the World proseguiamo il nostro viaggio all'insegna delle curiosità del mondo. Dopo avervi parlato dei proverbi francesi più famosi oggi vi offriamo una selezione di frasi celebri su Parigi, capitale di Francia.
In passato abbiamo già avuto il piacere di parlarvi di Parigi e delle Francia attraverso i seguenti articoli: abitanti a Parigi, bandiera francese. All'interno del blog ne troverete molti altri che vi consigliamo di leggere qualora foste appassionati di viaggi come noi.
Frasi Celebri su Parigi
Di seguito troverete una selezione di frasi celebri su Parigi, magnifica capitale di Francia e meta di turismo mondiale. Ecco la nostra selezione:
Parigi è come un oceano. Gettateci una sonda e non ne conoscerete mai la profondità.
(Honoré de Balzac)
Se sei abbastanza fortunato di aver vissuto a Parigi come un giovane uomo, allora per il resto della tua vita ovunque andrai, sarà con te, a Parigi è un continuo banchettare.
(Ernest Hemingway)
Strappatemi il cuore, ci vedrete Parigi.
(Louis Aragon)
Come artista, un uomo non ha altra patria in Europa che Parigi.
(Friedrich Nietzsche)
Respirare Parigi, conserva l'anima.
(Victor Hugo)
Essere parigino non vuol dire esserci nato ma esserci rinato.
(Sacha Guitry)
Parigi sarà sempre Parigi. Che vuoi di più?
(Frédéric Dard)
Parigi è un paese molto ospitale; accoglie tutto, sia le fortune vergognose che quelle insanguinate. Il delitto e l'infamia vi godono diritto d'asilo, v'incontrano simpatie; solo la virtù non vi possiede altari.
(Honoré de Balzac)
Si dice che quando un americano buono muore, va a Parigi.
(Oscar Wilde)
Monsieur sa bene com'è Parigi. Una città pericolosa per la bellezza, quando la bellezza non possiede un soldo.
(Henry James)
Parigi è una festa.
(Ernest Hemingway)
Eccomi preso daccapo a quest'immensa rete dorata, in cui ogni tanto bisogna cascare, volere o non volere. La prima volta ci restai quattro mesi, dibattendomi disperatamente, e benedissi il giorno che ne uscii. Ma vedo che la colpa era tutta mia, ora che ci ritorno… composto a nobile quiete, perché guai a chi viene a Parigi troppo giovane, senza uno scopo fermo, colla testa in tumulto e colle tasche vuote!
(Edmondo De Amicis)
Ho due amori: il mio Paese e Parigi.
(Joséphine Baker)
Molti vanno a Parigi, ma pochi ci sono stati.
(Francesco Algarotti)
Salvare Parigi è più che salvare la Francia. È salvare il mondo.
(Victor Hugo)
Napoli in agosto è un po' come Parigi a maggio: ricorda Pescara in aprile.
(Alessandro Bergonzoni)
Che divenne il Parigi d'un altro tempo il Parigi ispirato che pensava, parlava, sfolgorava nello spazio, che gettava ogni giorno nel mondo un'opera nuova, una verità, un delitto, una scoperta?… Ohimè! La Francia non pensa più;, non fantastica più, o finge non ricordarsi, quello che credette, intravvide, disse, fece nei suoi splendidi giorni grandezza e di fede?. Ella ha spenta l'anima sua o la lasciò spegnere da un soffio passeggero; e di tanta fiamma e di tanto bene del passato ora che resta? Nulla, se non se qua e colà l'ultimo riverbero obliato d'una gloria sepolta.
(Eugène Pelletan)
Sarebbe un bel posto se solo si riuscisse a mandar via tutti quelli che ci abitano.
(John McEnroe)
Tutti a Parigi vorrebbero essere attori e nessuno spettatore.
(Jean Cocteau)
Parigi val bene una messa.
(Enrico IV di Francia)
A Parigi, quando Dio fornisce una bella donna, il diavolo risponde immediatamente con un cretino che la mantenga.
(Jules Amédée Barbey d'Aurevilly)
Aggiungi due lettere a Paris, ed è il paradis.
(Jules Renard)
Niente può essere paragonato a Parigi.
(Émile Deschamps)
Colui che non viene molto spesso a Parigi non sarà mai completamente elegante.
(Honoré de Balzac)
Il cuore di Parigi, è un fiore, un fiore d'amore così bello da conservare nel cuore, da amore per la vita.
(Charles Trenet)
Parigi è troppo piccola per quelli che si amano di un così grande amore.
(Jacques Prévert)
Una passeggiata a Parigi darà una lezione di storia, di bellezza e di vita.
(Thomas Jefferson)
È vero, non dimentichi mai il tuo primo amore e, per me, sarà sempre Parigi.
(Caitriona Balfe)
Adoro Parigi per il milione di motivi per cui tutti amano questa città. È un posto incredibilmente romantico e bellissimo.
(Alan Furst)
A Parigi, tutto è in vendita: vergini sagge, vergini stolte, verità e bugie, lacrime e sorrisi.
(Emile Zola)
Fin dall'infanzia, è stato il mio sogno andare dove tutti i poeti e gli artisti erano stati. Rimbaud, Artaud, Brancusi, Camus, Picasso, Bresson, Goddard, Jeanne Moreau, Juliette Greco, tutti – Parigi per me era una Mecca.
(Patti Smith)
Tutti sognano di vivere a Parigi.
(Natalie Portman)
Londra è un enigma. Parigi è una spiegazione.
(G. K. Chesterson)
Parigi era un universo, scavato e modellato dalla storia.
(Anne Rice)
Mi piace la Torre Eiffel perché sembra di acciaio e pizzo.
(Natalie Lloyd)
Incespichi e ti alzi. E, se sei fortunato, lo fai a Parigi.
(Amy Howard)
Se "Sex and the City" ci ha insegnato qualcosa, è che Parigi è l'unica città al mondo in cui i newyorkesi in realtà fantasticano.
(Elizabeth Bard)
È Parigi. Non vieni qui per il tempo.
(Adrian Leeds)
Parigi è una promessa.
(Carrie Anne James)
Conclusioni
Sperando di avere risposto alle vostre domande in merito alle frasi celebri su Parigi restiamo in attesa dei vostri consigli e suggerimenti per aggiornare il post.
Per qualsiasi ulteriore informazione o potenziale collaborazione, siamo a vostra disposizione attraverso il seguente indirizzo email:
Alla prossima!