Lettori di Around the World ben ritrovati con le  interviste dedicate ai travel blogger italiani nel mondo. Nel post di oggi vi presenteremo Andrea e Federica due professionisti del settore viaggi che un pò di tempo fa hanno avuto l'ottima idea di creare il travel blog: Di foto e di viaggi. Perciò ragazzi, se volete conoscere qualche segreto del mestiere, oltre che le loro esperienze più importanti, vi consigliamo di leggere l'intervista ad Andrea e Federica travel blogger di Foto e di Viaggi.
Buona lettura 🙂
Ciao raccontaci di te presentati ai nostri lettori..
Siamo Andrea e Federica.
Compagni di vita dal 2003 ed entrambi cremonesi d'adozione. Curiosi di natura, avidi di novità, amanti dell'arte, della fotografia (Andrea) e della lettura (Federica), la passione che ci accomuna è certamente quella per i viaggi. Possiamo tranquillamente dire di essere affetti dalla sindrome di Wanderlust. Ne siamo orgogliosi ma, soprattutto, non vogliamo essere curati!!!
Che sia un week-end lungo, o un viaggio di più settimane, un volo intercontinentale o una scorrazzata su due ruote, ogni occasione è buona per esplorare luoghi meravigliosi, scoprire nuove culture, aneddoti e curiosità.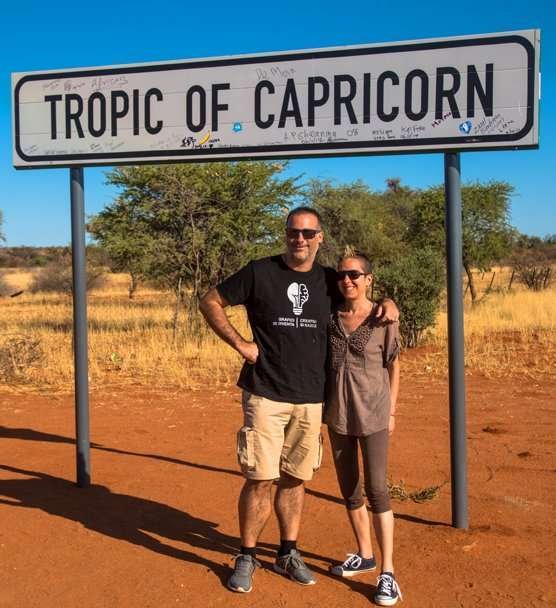 Di cosa tratta il blog e/o profilo Instagram? Da quanto tempo è nato?
Difotoediviaggi nasce nel settembre 2018. E a poco più di un anno dalla nascita, siamo orgogliosi di essere stati selezionati tra i Bloggers' Open World Awards 2019 di momondo!
Difotoediviaggi è il bagaglio di immagini ed appunti con cui torniamo a casa.  Un archivio per noi: per rileggere e ricordare con malinconica nostalgia, ma al tempo stesso uno spunto per chi, in procinto di prepare la valigia, vuole farsi ispirare.
Per difotoediviaggi.it abbiamo pensato ad un approccio emozionale.
Gran parte dello spazio è dunque lasciato alle fotografie, mentre la parte testuale fornisce informazioni di base, itinerari, consigli su cosa visitare, descrizione di attrazioni, curiosità etc…
Data la preponderanza dell'aspetto fotografico, ovviamente non potevamo non avere anche un canale Instagram, andrea.chiozzi_photographer , gestito direttamente da Andrea.
Parliamo di viaggi: il viaggio più bello che hai mai fatto? Quello che ti ha deluso di più?
Il viaggio più bello è senza dubbio la NAMIBIA!!!
Spazi infiniti, natura selvaggia, silenzi struggenti, colori caldi e strade che sembrano senza fine. Ecco l'essenza di questo viaggio. La Namibia è un Paese difficile da raccontare perchè lascia sensazioni ed emozioni forti ed indelebili. Ci ha meravigliato giorno dopo giorno, facendoci restare, km dopo km, senza parole, senza fiato, meravigliati di fronte a scenari surreali unici al mondo che liberano la mente e penetrano nell'anima.
Quello che più ci ha deluso, è un'esperienza recente: week-end a TUNISI. In passato eravamo già stati in varie zone della Tunisia, e addirittura Andrea vi era andato da bambino. Purtroppo, il ricordo che ne avevamo, di un Paese aperto e all'avanguardia, rimane solo un bel ricordo, appunto.
Abbiamo trovato una Tunisi sporca, mal tenuta e ben poco organizzata dal punto di vista turistico (nessun punto informativo, nessuna chiarezza sugli orari di apertura al pubblico dei vari monumenti, madrase e moschee non accessibili ai non musulmani, Bardo che non si può pagare con carta di credito o altra valuta diversa dal dinaro locale etc…).
Insomma, l'impressione è che dalle istituzioni al vertice sia stata imposta una sorta di politica ostruzionistica nei confronti del turismo. Un vero peccato! Anche perchè, sul versante opposto, abbiamo incontrato un popolo aperto, disponibile ed accogliente, molto desideroso di fare quattro chiacchiere e confrontarsi.
Quale viaggio ti piacerebbe fare nel prossimo futuro?
Eh, sono così tante le mete sognate che non basterebbe una vita intera per visitarle tutte…. Tra i tanti viaggi "nel cassetto" citiamo Patagonia, Iran e Bolivia.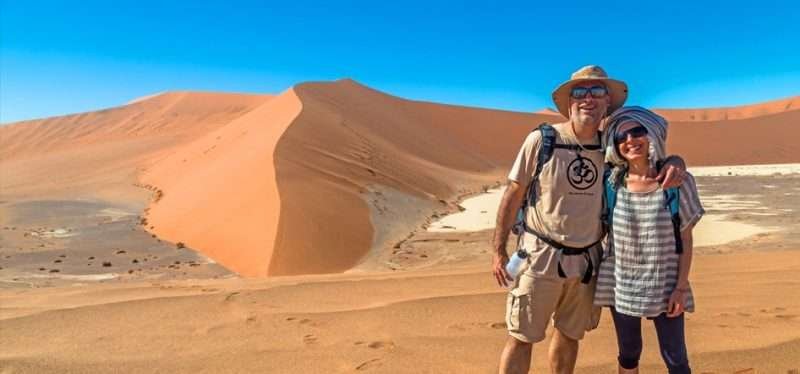 3 qualità che un travel blogger deve possedere nello svolgimento del suo lavoro?
In primis la passione per i viaggi, da affrontare con una buona dose di apertura mentale e capacità di adattamento. Indispensabili per capire davvero un popolo e la sua cultura e per non cadere vittima di facili pregiudizi.

Saper creare buoni contenuti. Capacità di scrittura (correttezza sintattico-grammaticale sottintesa) nel senso di saper raccontare e descrivere luoghi ed emozioni; e capacità di fare belle fotografie, non limitandosi alle inquadrature più iconiche, ma saper catturare attimi, momenti e scorci inusuali e particolari che "parlano" da soli.

Costanza. Riordinare il materiale una volta rientrati da un viaggio e iniziare a creare articoli e, nel frattempo, iniziare ad organizzare la prossima avventura.
Il blogger (travel o meno che sia) DEVE avere un buon rapporto coi canali social. Soprattutto all'inizio, quando ancora si deve costruire "lo zoccolo duro" di followers assidui ed affezionati, occorre utilizzare i social come una sorta di "esca": un post accattivante, una call to action che incuriosisce, una foto particolarmente intrigante… In poche parole, un post ben studiato che catturi l'attenzione e spinga a cliccare sul link che rimanda all'articolo vero e proprio del blog.
Nonostante ciò, nel nostro caso, ciò che si evince dalle analisi è che i risultati migliori li otteniamo in realtà dalle ricerche organiche su Google.  
Conclusioni
Intervista ad Andrea e Federica travel blogger di Foto e di Viaggi
Desideriamo concludere questa intervista, ringraziando Andrea e Federica per la disponibilità e gentilezza. Sperando che questa intervista vi sia piaciuta, vi invitiamo a seguire gli aggiornamenti difotoediviaggi in giro per il mondo.
Per maggiori informazioni o per presentare il vostro progetto editoriale, non esitate a visitare la pagina collabora con noi e scriverci.
Alla prossima!