Amici di Around the World ed appassionati di film e serie tv ben ritrovati con le notizie sul mondo del cinema. Oggi vi offriremo la lista degli attori francesi famosi, cercando di offrirvi le risposte che stavate cercando. 
La selezione delle star del cinema francese è decisamente corposa e comprende attori e attrici che hanno fatto la storia del grande e piccolo schermo nel mondo.
Migliori attori e attrici francesi
Alain Delon
Alain Fabien Maurice Marcel Delon è un attore e uomo d'affari francese. È conosciuto come uno degli attori più importanti d'Europa e dei simboli sessuali sullo schermo degli anni '60.
Ha ottenuto il plauso della critica per ruoli in film come Rocco and His Brothers (1960), Plein Soleil (1960), L'Eclisse (1962), The Leopard (1963), The Yellow Rolls-Royce (1965), Lost Command (1966 ) e Le Samouraï (1967).
Nel corso della sua carriera Delon ha lavorato con molti registi famosi, tra cui Luchino Visconti, Jean-Luc Godard, Jean-Pierre Melville, Michelangelo Antonioni e Louis Malle. Ha acquisito la cittadinanza svizzera nel 1999.
Vincent Cassel
Vincent Cassel è un famoso attore francese nato nel 1966. Ex marito dell'italiana Monica Bellucci, ha avuto una carriera cinematografica di grande successo specialmente in territorio francese.
Il successo e la popolarità al grande pubblico arriva con l'ottima interpretazione del giovane ribelle nel film culto l'Odio di Kassovitz, che gli porterà due premi César. Pochi anni dopo sarà Italia per girare il film l'appartamento, e sul set conoscerà la sua futura sposa Monica Bellucci appunto.
Tra i tanti ruoli interpretati nel coso degli anni di carriera si ricordano Il patto dei lupi, Irréversible, I fiumi di Porpora, Sulle mie labbra, Derailed, La promessa dell'assassino ed altri ancora.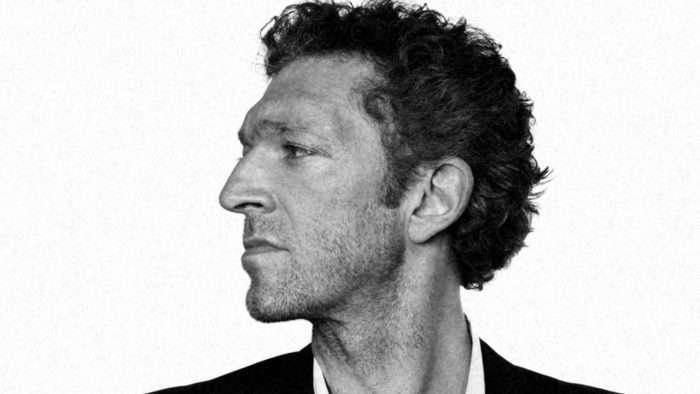 Gerad Depardieu
Gérard Xavier Marcel Depardieu è un attore, produttore cinematografico e imprenditore francese nato nel 1948 e molto noto al grande pubblico oltre che per i suoi ruoli sul maxischermo anche per la sua passione per il vino e per le sue vicende burocratiche / legali che lo hanno portato a vivere in Russia ottenendo il passaporto e nazionalità russa.
Alcuni dei suoi più grandi successi sono stati L'ultimo metrò, Cyrano de Bergerac, Green Card – Matrimonio di convenienza, oltre che la saga di Asterix e Obelix.
Marion Cotillard
Marion Cotillard è una bellissima attrice, modella, cantante e doppiatrice francese. Il successo è arrivato grazie al suo ruolo nella saga di Taxxi (1,2,3) che le ha garantito notorietà in Francia.
Ma il film che ha fatto la differenza all'interno della sua carriera è stato La Vie en Rose dove interpreta Édith Piaf.
La sua interpretazione le è valso l'Oscar alla miglior attrice (il primo per una performance in lingua francese), il BAFTA alla migliore attrice protagonista, il Premio César per la migliore attrice e il Golden Globe per la migliore attrice in un film commedia o musicale
Laetitia Casta
Laetitia Casta è una famosa attrice francese che alterna la sua bravura tra il grande e piccolo schermo e le passerelle dell'alta moda. Di seguito le principali pellicole per il grande schermo:
Asterix & Obelix contro Cesare, regia di Claude Zidi (1999)
Gitano (2000)
Les âmes fortes, regia di Raúl Ruiz (2001)
Rue des plaisirs, regia di Patrice Leconte (2002)
Errance, regia di Damien Odoul (2003)
Le Grand Appartement, regia di Pascal Thomas (2006)
La Déraison du Louvre – cortometraggio (2006)
La Jeune Fille et les Loups, regia di Gilles Legrand (2007)
Nés en 68, regia di Olivier Ducastel, Jacques Martineau (2008)
Visage regia di Tsai Ming-liang (2009)
Gainsbourg, vie héroïque, regia di Joann Sfar (2010)
Derrière les murs (2011)
Sévère (2011)
La guerra dei bottoni, regia di Christophe Barratier (2011)
La frode (Arbitrage), regia di Nicholas Jarecki (2012)
Do Not Disturb, regia di Yvan Attal (2012)
Una donna per amica, regia di Giovanni Veronesi (2014)
11 donne a Parigi (Sous les jupes des filles), regia di Audrey Dana (2014)
L'uomo fedele (L'Homme fidèle), regia di Louis Garrel (2018)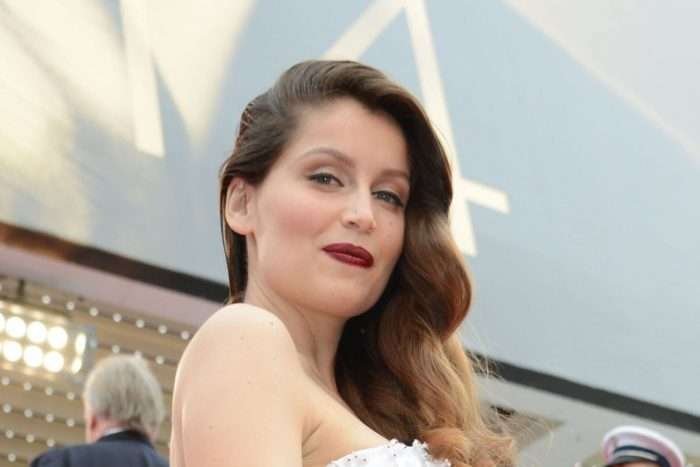 Omar Sy
Omar Sy è un attore e comico francese di origini senegalesi e mauritane nato nel 1978. Divenuto famoso al grande pubblico internazionale grazie alla magnifica interpretazione nel film Intouchables – Quasi Amici.
Grazie a questo ruolo anche le porte di Hollywood si sono spalancate di fronte alla sua innegabile bravura.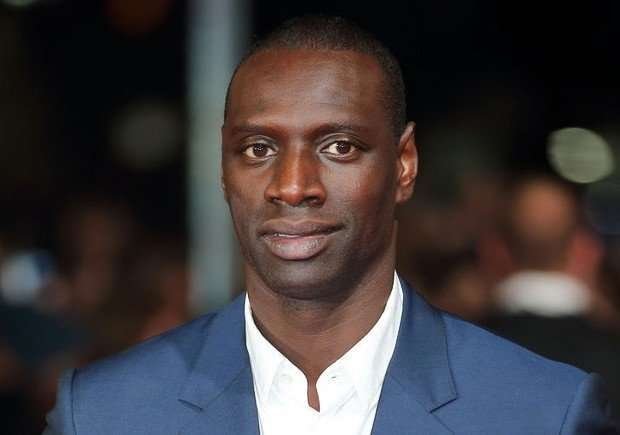 Lista completa degli attori francesi famosi
Nelle prossime righe troverete nomi e cognomi degli attori francesi più famosi e rinomati di sempre. Come da abitudine vi offriamo il tutto in rigoroso ordine alfabetico per agevolare la vostra ricerca.
L'elenco non è definitivo ma un'ottimo inizio per gli amanti del genere, che ci riserviamo di aggiornare periodicamente.
A
Noée Abita
Simon Abkarian
Karim Adda
Adeyto
Anouk Aimée
Nabiha Akkari
Raymonde Allain
Valérie Allain
Jenny Alpha
Anne Alvaro
Mathieu Amalric
Nassim Amaouche
Marcel Amont
Carole André
Anémone
Angélique D'Hannetaire
Jean-Hugues Anglade
Annie Belle
Niels Arestrup
Swann Arlaud
Arletty
Étienne Arnal
François-Alphonse Arnault
Nora Arnezeder
Pascal Arnold
Françoise Arnoul
Sophie Arnould
Jeanne Arnould-Plessy
Ariane Ascaride
Yvan Attal
Brigitte Auber
Cécile Aubry
Jean-Pierre Aumont
Michel Aumont
Daniel Auteuil
Sabine Azéma
Charles Aznavour
Seda Aznavour
B
Guillaume Baché
Jean-Pierre Bacri
Édouard Baer
Arben Bajraktaraj
Humbert Balsan
Michel Baron
Gérard Barray
Théodore Barrière
Patricia Barzyk
Ophélie Bau
Emmanuelle Béart
Xavier Beauvois
Claudine Beccarie
Jean Becker
Guy Bedos
Bérénice Bejo
Leïla Bekhti
Frédérique Bel
Karim Belkhadra
Marie Bell
Blandine Bellavoir
David Belle
Pierre Laurent Buirette de Belloy
Jean-Paul Belmondo
Bénabar
Samuel Benchetrit
Valérie Benguigui
Djamel Bensalah
Emmanuelle Bercot
Éric Berger
Jacques Bergerac
François Berléand
Charles Berling
Michèle Bernier
Jules Berry
Richard Berry (attore)
Jean-François Berthelier
Priscilla Betti
Suzanne Bianchetti
Carole Bianic
Juliette Binoche
Michel Blanc
Bernard Blancan
Dominique Blanchar
Françoise Blanchard
Thylane Blondeau
Thomas Blumenthal
Kayden Boche
Cécile Bois
Damien Boisseau
Christine Boisson
Élodie Bollée
Olivia Bonamy
Pascal Bonitzer
Sandrine Bonnaire
Dany Boon
Léa Bosco
Patrick Bosso
Félix Bossuet
Sami Bouajila
Élodie Bouchez
Patrick Bouchitey
Laurent Bouhnik
Jean Bouise
Michel Boujenah
Daniel Boulanger
Pierre Boulanger (attore)
Carole Bouquet
Michel Bouquet
Thomy Bourdelle
Lise Bourdin
Didier Bourdon
Louise Bourgoin
Sofia Boutella
Jean-Claude Bouttier
Jean-Pierre Bouyxou
Charles Boyer
Rachida Brakni
Claude Brasseur
Cécile Breccia
Catherine Breillat
Marie-Hélène Breillat
Jacques Brel
Stéphane Brizé
Jean Brochard
Lizzie Brocheré
Myriam Bru
Mademoiselle Montansier
Blanchette Brunoy
Marie Bunel
Maud Buquet
C
Anne Caillon
Jacky Calatayud
André Calmettes
Corinne Calvet
Isabelle Candelier
Guillaume Canet
Leos Carax
Nathalie Cardone
Julien Carette
Christine Caron
Georges Carpentier
Isabelle Carré
Dany Carrel
Florent Carton
Pauline Carton
Gisèle Casadesus
Amira Casar
Vincent Cassel
Laetitia Casta
Michel Castejon
Antoine de Caunes
Caroline Cellier
Loan Chabanol
Alain Chabat
Timothée Chalamet
Caprice Chantal
Claudy Chapeland
Antoine Chappey
David Charvet
Marie Léonide Charvin
Margaux Châtelier
Émile Chautard
Zoé Chauveau
Yvette Chauviré
Patrice Chéreau
Adeline Chetail
Maurice Chevalier
Étienne Chicot
Louis-Ronan Choisy
Théo Cholbi
Pierre Jean Baptiste Choudard Desforges
Cyrielle Clair
Christian Clavier
Aurore Clément
Emma Colberti
Édouard Collin
Collot d'Herbois
Marius Colucci
Louis Compain
Anne Consigny
Yvonne Constant
Louise Contat
Jacques Copeau
Copi
Benoît-Constant Coquelin
Isabelle Corey
Georges Corraface
Pierre Cosso
Marion Cotillard
Fanny Cottençon
Sébastien Courivaud
Leslie Coutterand
Bruno Cremer
Lola Créton
Michel Creton
Valérie Crunchant
Nicolas Cuche
D
Tony D'Amario
D'Hannetaire
David D'Ingeo
Pierre Dac
Corinne Dacla
Jacques Dacqmine
Renée Dahon
Marcel Dalio
Mireille Darc
Denise Darcel
Gérard Darmon
Danielle Darrieux
Jean-Pierre Darroussin
Sophie Daumier
Amélie Daure
Dazincourt
Laure de Clermont-Tonnerre
Isabelle de Funès
Joséphine de La Baume
Agathe de La Fontaine
Jean-Baptiste Sauvé de La Noue
Lou de Laâge
Danielle De Metz
Laurence de Monaghan
Didier De Neck
Frédéric de Pasquale
Jacques Peyrac
Marina de Van
Jamel Debbouze
Jean Debucourt
Jenneval
Jennifer Decker
Étienne Decroux
Paul-Emile Deiber
Jean Del Val
Pierre Deladonchamps
Christine Delaroche
Édouard Delmont
Alain Delon
Nathalie Delon
Lee Delong
Julie Delpy
Marine Delterme
Anaïs Demoustier
Jonathan Demurger
Mathieu Demy
Catherine Deneuve
Lydie Denier
Charles Denner
Julie Depardieu
Lily-Rose Depp
Virginie Desarnauts
Marcial Di Fonzo Bo
Vernon Dobtcheff
Lou Doillon
Ghislaine Dommanget
Solveig Dommartin
Bernard-Pierre Donnadieu
Marie Dorval
Tiphanie Doucet
Marie-Laure Dougnac
Alain Doutey
Mélanie Doutey
Julie Dreyfus
Victoire Du Bois
Félicité Du Jeu
Marie Dubois
Franck Dubosc
Paulette Dubost
Préville
Caroline Ducey
Michel Duchaussoy
Jean Dujardin
Antoine Duléry
Albert Dupontel
Roxane Duran
Durancy
André Dussollier
Nicolas Duvauchelle
E
Eriq Ebouaney
Virginie Efira
Éric Elmosnino
Élodie Fontan
Daniel Emilfork
Sofia Essaïdi
Henri Étiévant
Eugénie D'Hannetaire
Adèle Exarchopoulos
F
Françoise Fabian
Fabre d'Églantine
Nadia Farès
Faudel
Renée Faure
Raphaël Fejtö
Zoé Félix
Stéphane Ferrara
Hélène Fillières
Grégory Fitoussi
Diane Fleri
Audrey Fleurot
Fleury (attore)
Suzanne Flon
Florence (attore)
Marina Foïs
Gabrielle Fontan
Delphine Forest
Philippe Forquet
Sébastien Foucan
La Fouine
Claude François
Jacques Frantz
Christian Frémont
Pierre Fresnay
Bernard Fresson
Sami Frey
Théo Frilet
Catherine Frot
G
Grégory Gadebois
Charlotte Gainsbourg
Michel Galabru
Mareva Galanter
Guillaume Gallienne
Abel Gance
Esther Garrel
Louis Garrel
Maurice Garrel
Philippe Garrel
Grégory Gatignol
Tony Gatlif
Lannick Gautry
Daniel Gélin
François-Eric Gendron
Véronique Genest
Claude Gensac
Vahina Giocante
Annie Girardot
Hippolyte Girardot
Nicolas Giraud
Miquette Giraudy
Maxime Godart
François Goeske
Clio Goldsmith
Michel Gondry
François Jules Edmond Got
Guillaume Gouix
Romain Goupil
Chantal Goya
Geneviève Grad
Grandmesnil
Juliette Gréco
Eva Green
Marika Green
Pascal Greggory
Andre Gregory
Denise Grey
Anouk Grinberg
Guy Grosso
Olivier Gruner
Florence Guérin
Samir Guesmi
Nathalie Guetta
Laure Guibert
Sophie Guillemin
Julien Guiomar
Sacha Guitry
H
François Hadji-Lazaro
Lucile Hadžihalilović
Adèle Haenel
Johnny Hallyday
Paul Hamy
Marina Hands
Roger Hanin
Zita Hanrot
Françoise Hardy
Linda Hardy
Philippe Harel
Noël Lebreton de Hauteroche
Hafsia Herzi
André Heuzé
Izïa Higelin
Dominique Horwitz
Robert Hossein
Jules Houplain
Isabelle Huppert
I
Jacky Ido
Alice Isaaz
Emmanuel Itier
J
Catherine Jacob
Sylvie Jacob
Irène Jacob
Tony Jacquot
Claude Jade
Nicole Jamet
Mylène Jampanoï
Jennifer (cantante)
Alejandro Jodorowsky
Alma Jodorowsky
Adrien Jolivet
Rita Jolivet
Louis Jourdan
K
Henri-Louis Kain
Léonid Kameneff
Tchéky Karyo
Mathieu Kassovitz
Peter Kassovitz
Elisabeth Kaza
Reda Kateb
Kavinsky
Robert Kechichian
Franck Khalfoun
Sandrine Kiberlain
Jean-Claude Killy
Nikolai Kinski
Pom Klementieff
Marcel e Madeleine Koehler
Hubert Koundé
Alba Gaïa Bellugi
Charles Krauss
Olga Kurylenko
Diane Kurys
L
Charles de La Bussière
La Clairon
La Grange (attore)
Lââm
Ariane Labed
Philippe Lacheau
Frédéric Lachkar
Vincent Lacoste
Laurent Lafitte
Liliana Laine
Serge Lama
Christopher Lambert
Julien Rassam
Thomas Langmann
Victor Lanoux
Gérard Lanvin
Léonie Laporte
Larive
Gérald Laroche
Pierre Larquey
Martin LaSalle
Jacqueline Laurence
Jacqueline Laurent (attrice 1918)
Dominique Lavanant
Denis Lavant
Marc Lavoine
Charles Le Bargy
Isild Le Besco
Jowan Le Besco
Samuel Le Bihan
Alyson Le Borges
Dorian Le Clech
Philippe Le Guay
Lola Le Lann
Anne Le Ny
Jean-Pierre Léaud
Frank Lebœuf
Ounie Lecomte
Patrice Leconte
Jean Lefebvre
Marc-Antoine Legrand
Valérie Lemercier
Noémie Lenoir
Grégoire Leprince-Ringuet
Philippe Leroy
Philippine Leroy-Beaulieu
Louis Leterrier
Bernard-Henri Lévy
Thierry Lhermitte
Johan Libéreau
Thérèse Liotard
Martin Loeb
Lionel Lorans
Laurent Lucas
Fabrice Luchini
Andrée e Suzanne Lumière
Noémie Lvovsky
Awa Ly
M
Moussa Maaskri
Emma Mackey
Mademoiselle Raucourt
Bruno Madinier
Benoît Magimel
Aïssa Maïga
François Maistre
Maïwenn
Christophe Malavoy
Laurent Malet
Pierre Malet
Jean Mamy
Gaspard Manesse
Sophie Marceau
Colette Marchand
Rebecca Marder
Marie Dumesnil
Christian Marin
Gilles Marini
Anne Marivin
Bérénice Marlohe
Pio Marmaï
Tonie Marshall
François Marthouret
Stacy Martin
Brice Martinet
Olivier Martinez
Jean-Pierre Martins
Sara Martins
Jeanne Mas
Chiara Mastroianni
Léon Mathot
Mimie Mathy
Jean-Baptiste Maunier
René Maupré
Nicole Maurey
Max von Sydow
Mélusine Mayance
Juliette Mayniel
Georges Méliès
Denis Ménochet
Kad Merad
Stanislas Merhar
Noémie Merlant
Roxane Mesquida
Abdelhafid Metalsi
Victor Meutelet
Gérard Meylan
Pascale Michaud
Patricia Millardet
Charles Millot
Bernard Minet
Miou-Miou
Félix Moati
Michel Modo
Elsa Mollien
Pierre Mondy
Yvonne Monlaur
Liliane Montevecchi
Montfleury
Lova Moor
Gabriel Moreau
Jeanne Moreau
Michèle Morgan
Gaby Morlay
Jules Auguste César Muraire
N
William Nadylam
Nagui
Philippe Nahon
Olivier Nakache
Isabelle Nanty
Marie-José Nat
René Navarre
Thierry Neuvic
Guillaume Nicloux
Nicolas Bonaventure Ciattoni
Léonce (attore)
Jean-Baptiste Nicolet
Pierre Niney
Noël-Noël
Philippe Noiret
Guillaume Antoine Nourry-Grammont
Tom Novembre
France Nuyen
P
Geneviève Page
Jean-Marie Pallardy
Rod Paradot
Dany París
Gisèle Pascal
Marie-Georges Pascal
Stéphanie Pasterkamp
Guesch Patti
Paul Guers
Caroline Paulus
André Penvern
Romaric Perche
Pierre Perrier
Denise Perrier
Jacques Perrin
Maxence Perrin
Raphaël Personnaz
Pascale Petit
Sonia Petrovna
Linh Dan Pham
Michel Piccoli
Laurent Piemontesi
Frédéric Pierrot
Yves Pignot
Dominique Pinon
Marie-France Pisier
Georges Pitoëff
Barthélemy Pitrot
Roger Planchon
Clémence Poésy
Lilly-Fleur Pointeaux
Jean-Marie Poiré
Arlette Poirier
Alice Pol
Polaire
Maurice Poli
Elvira Popescu
Alexia Portal
Melvil Poupaud
Jérôme Pradon
Jérémy Kapone
P
Aylin Prandi
Micheline Presle
Gisèle Préville
Suzy Prim
Caroline Proust
Martin Provost
Bruno Putzulu
R
Olivier Rabourdin
Cyril Raffaelli
Tahar Rahim
Serge Reggiani
Alice Regnault
Fabien Remblier
Simone Renant
Francis Renaud
Madeleine Renaud
Jean Reno
Jean Renoir
Pierre Renoir
Rita Renoir
Robin Renucci
Pascale Reynaud
Luigi Riccoboni
Jean Richard
Pierre Richard
Gérard Rinaldi
Beatrice Ring
Jean-Pierre Rives
Yves Robert
Roberto (attore)
Sébastien Roch (attore)
France Roche
Sebastian Roché
Jean Rochefort
Pierre Rochefort
Karole Rocher
Odile Rodin
Bruno Rolland
Sonia Rolland
Françoise Rosay
Gabriel Rosca
Cathy Rosier
Anne Roussel
Myriem Roussel
Nathalie Roussel
Rufus (attore)
Olivia Ruiz
S
Ludivine Sagnier
Chrystele Saint Louis Augustin
Antoine Saint-John
Dirk Sanders (attore)
Véronique Sanson
Michael Sart
Nicolas Scellier
Maria Schneider (attrice)
Niels Schneider
Vadim Schneider
Barbara Schulz
Édith Scob
Kristin Scott Thomas
Mathilde Seigner
Jacques Seiler
Élie Semoun
Michel Serrault
Joann Sfar
Sheila (cantante)
Fabienne Shine
Simone Simon
Renée Deneuve
Soko
Jean Sorel
Alain Souchon
Agnès Spaak
Catherine Spaak
Laurent Spielvogel
Wadeck Stanczak
Jacques Stany
Stéphane Audran
Sagamore Stévenin
Stomy Bugsy
Monica Strebel
Steve Suissa
Omar Sy
Claude Sylvain
Sylvie
Stephanie Szostak
T
Saïd Taghmaoui
Alice Taglioni
Vera Talchi
Pierre Tchernia
Charles Templon
Mélanie Thierry
Pascal Thomas
Patrick Timsit
Bruno Todeschini
Éric Toledano
Enzo Tomasini
Roland Topor
Philippe Torreton
Guy Tréjean
Jean-Louis Trintignant
Marie Trintignant
François Truffaut
Vincent Tulli
U
Gaspard Ulliel
Ernst Umhauer
V
Marine Vacth
Caterina Valente
Arnaud Valois
Charles Vanel
Pierre-Benoist Varoclier
Michael Vartan
Renaud Verley
Anne Vernon
Karin Viard
Julia Vignali
Marthe Villalonga
Jacques Villeret
Victor Vina
Maurice Vinot
Dominique Viriot
Charles Vissières
Isabelle Vitari
Judith Vittet
Odile Vuillemin
Philippe Vuillemin
W
Gérard Watkins
Stanley Weber
Marguerite-Joséphine Weimer
Gaia Weiss
Jemima West
Lambert Wilson
Ophélie Winter
Z
Roschdy Zem
Malik Zidi
Elsa Zylberstein
Conclusioni
Chi sono gli attori francesi famosi
Sperando di avervi fornito le informazioni che stavate cercando in merito alla lista degli attori francesi famosi, vi suggeriamo caldamente di controllare questa lista cercando di approfondire quelli che più vi hanno incuriosito.
Youtube ed altri portali web sicuramente vi aiuteranno nell'eseguire questo compito.
Alla prossima!