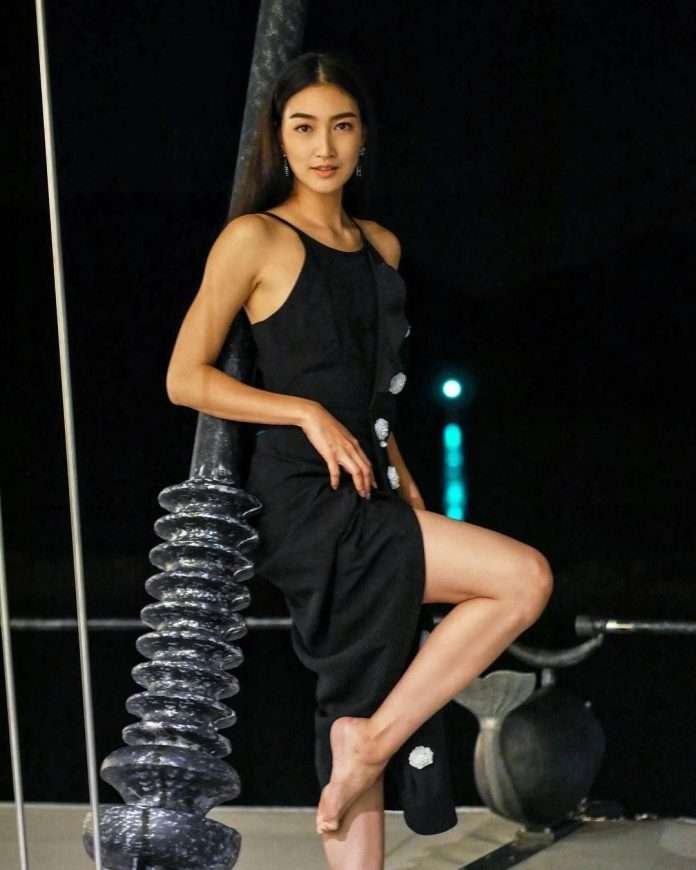 Amici di Around the World, oggi torniamo a parlarvi della moda nel mondo attraverso un post dedicato alle modelle thailandesi famose. Come già fatto per i precedenti articoli dedicati alle modelle nepalesi famose andremo ad offrirvi un'ampia selezione delle celebrità femminili nate nella mitica Thailandia.
Perciò non perdetevi queste preziose informazioni…
Modelle più seguite nate in Thailandia
Di seguito troverete la lista delle modelle thailandesi più popolari. Come sempre la lista non è definitiva e ci riserviamo di aggiornarla nel tempo anche grazie ai vostri preziosi suggerimenti.
Sririta Jensen
Sririta Jensen è nata il 27 ottobre 1981 ed è alta 173 cm. La sua bellezza innata è stata in grado di renderla molto celebre sia in Asia che nel resto del mondo. Nota anche con lo pseudonimo di Rita, è una modella e attrice thailandese, nota per aver partecipato a The Face Thailand.
Su Instagram possiede oltre 3 milioni di followers.
Mint Chalida Vijitvongthong
Mint Chalida Vijitvongthong è un'attrice e modella thailandese nata il giorno 8 agosto 1993. È di origine cinese e indiana. Abbian la carriera come modella a quella di attrice dove è divenuta molto popolare in Thailandia grazie agli innumerevoli programmi per la tv.
Urassaya Sperbund
Urassaya Sperbund, nota anche con lo pseudonimo di Yaya, è un'attrice, modella e cantante thailandese con origini norvegesi, meglio nota per i suoi ruoli in Duang Jai Akkanee, Game Rai Game Rak, Torranee Ni Nee Krai Krong, Kleun cheewit e Likit ruk.
Circa 10 mila followers su Instagram per questa bellissima ragazza.
Khemanit Jamikorn
Khemanit Jamikorn, nota soprattutto come "Pancake", è nata il 27 maggio 1988 a Bangkok. Khemanit è un'attrice televisiva thailandese, cantante e modella.
Ha vinto il Thai Supermodel Contest 2004 e successivamente ha vinto il Model of the World 2004 in Cina.
Lista delle modelle thailandesi famose
Di seguito l'elenco completo delle modelle più popolari provenienti dalla Thailandia. La selezione è offerta come sempre in ordine alfabetico e nel corso del tempo, cercheremo di aggiornarla per offrivi informazioni aggiornate.
A
Jessica Amornkuldilok
Matika Arthakornsiripho
B
Rasri Balenciaga Chirathiwat
Cindy Bishop
Daran Boonyasak
Laila Boonyasak
Pimnitchakun Bumrungkit
Nattasha Bunprachom
C
Ranee Campen
Patcharapa Chaichua
Supaksorn Chaimongkol
Aniporn Chalermburanawong
Lena Christensen
Kanticha Chumma
Areeya Chumsai
Chutimon Chuengcharoensukying
Sonia Couling
Sammy Cowell
D
Weluree Ditsayabut
Paweensuda Drouin
Nuttanicha Dungwattanawanich
H
Araya A. Hargate
Apasra Hongsakula
Davika Hoorne
Cris Horwang
J
Kanokkorn Jaicheun
Khemanit Jamikorn
Sririta Jensen Narongdej
Nittha Jirayungyurn
Phiyada Jutharattanakul
K
Alisa Kajornchaiyakul
Sophida Jiratritarn
Pongchanok Kanklab
Tussaneeya Karnsomnut
Tawan Kedkong
Rowena Kennett
Narikun Ketprapakorn
Thawinan Khongkran
Bongkoj Khongmalai
Metinee Kingpayom
Tavinan Kongkran
Peranee Kongthai
L
Sara Malakul Lane
Nicolene Pichapa Limsnukan
Pimchanok Luevisadpaibul
Praya Lundberg
N
Namthip Jongrachatawiboon
Natthaweeranuch Thongmee
Warattaya Nilkuha
Apasiri Nitibhon
O
Amanda Obdam
Charm Osathanond
P
Lalita Panyopas
Porntip Papanai
Virahya Pattarachokchai
Treechada Petcharat
Pitchapa Phanthumchinda
Phitchanat Sakhakon
Rhatha Phongam
Chanidapa Pongsilpipat
Maria Poonlertlarp
R
Ja R-Siam
Kanya Rattanapetch
Chananporn Rosjan
S
Chanyasorn Sakornchan
Apinya Sakuljaroensuk
Morakot Sangtaweep
Bui Simon
Sinjai Plengpanich
Penpak Sirikul
Khemupsorn Sirisukha
Urassaya Sperbund
Carissa Springett
Teeyapar Sretsirisuvarna
Gaewalin Sriwanna
Chalita Suansane
Maylada Susri
T
Natapohn Tameeruks
Paula Taylor
Ann Thongprasom
Janie Tienphosuwan
Patharawarin Timkul
Yaowalak Traisurat
Nisachon Tuamsoongnuen
V
Marsha Vadhanapanich
Krystal Vee
Chalida Vijitvongthong
W
Michele Waagaard
Fonthip Watcharatrakul
Peechaya Wattanamontree
Jannine Weigel
Kimberley Anne Woltemas
Chotika Wongwilas
Y
Chalita Yaemwannang
Yollada Suanyot
Farung Yuthithum
Conclusioni
Sperando di avere risposto alle vostre domande ed avere limato alcuni i dubbi alle modelle thailandesi famose, restiamo in attesa dei vostri preziosi suggerimenti per ampliare la selezione.
Fateci sapere cosa ne pensate utilizzando lo spazio commenti sotto il post o tramite la pagina contatti.
Il nostro indirizzo email è: info@aroundtheworld.pro
Alla prossima con le migliori news dal mondo del fashion!