Cari lettori di Around the World, oggi torniamo a parlarvi degli Usa grazie a questo post dedicato a scoprire le modelle americane famose nel mondo. Come ben saprete gli Stati Uniti sono un ricco mercato per il settore moda, sia per quanto concerne la parte di vendita che l'indotto generato dalle sfilate, spettacoli.
Per tal ragione le modelle americane sono un vero e proprio simbolo che di seguito cercheremo di raccontarvi nel dettaglio. Per gli appassionati del mondo a stelle e strisce vi consigliamo di dare un'occhiata ai precedenti post scritti nel nostro blog: attori americani famosi; cantanti americani famosi; scrittori americani famosi
Modelle americane più seguite
Kendall Jenner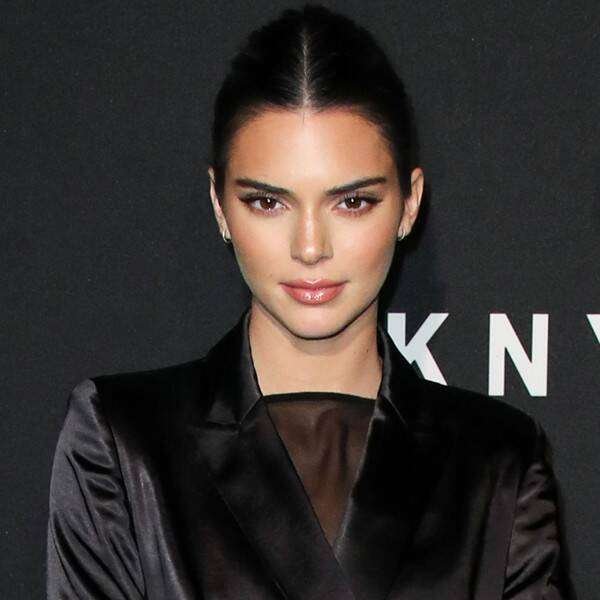 Nata nel 1991 la sorella delle famose Kardashian è una delle top model più richieste e apprezzate del momento.
Con 106 milioni di follower su Instagram, si può assolutamente definire come una vera e propria superstar. Giovane, bella e con patrimonio personale milionario grazie alle tante sfilate, collaborazioni social e programmi TV.
Kyle Jenner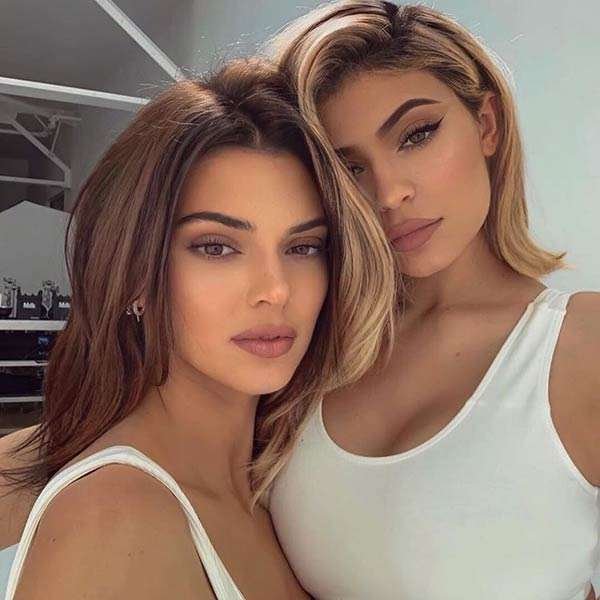 Kylie Kristen Jenner è un'imprenditrice e personaggio televisivo statunitense. La piccola del clan Kardashian è riuscita in poco tempo a divenire una delle giovani donne più ricche d'America grazie alla sua linea di cosmetici Kylie Cosmetics.
Modella ed indossatrice per vari marchi è ovviamente una star dei social media 🙂
Eva Longoria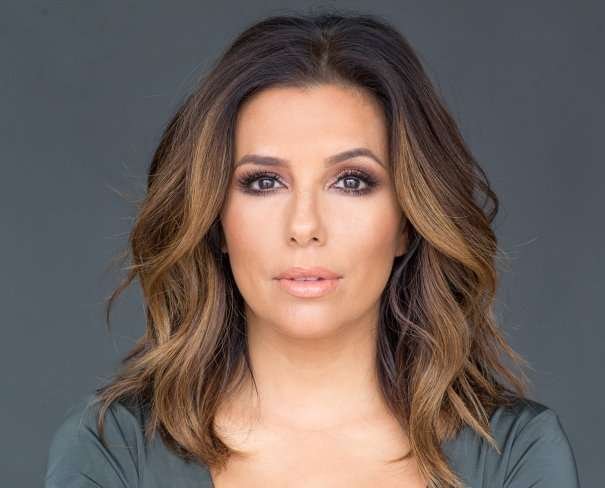 Eva Jacqueline Longoria è un'attrice, modella e attivista statunitense di origini messicane.
Celebre per il ruolo di Gabrielle Solis nella serie TV Desperate Housewives, con cui riceve una candidatura ai Golden Globe per la miglior attrice in una serie commedia o musicale.
Gigi Hadid
Nata a Los Angeles nell'aprile del 1995, la bella Gigi Hadid proviene da una famiglia facoltosa grazie al padre imprenditore immobiliare e la madre ex modella olanese.
La sua carriera inizia nel 2011, quando era ancora solo una studentessa del liceo di Malibu.
Ad oggi è una delle modelle più famose al mondo, oltre che influencer grazie ai circa 46 milioni di follower su Instagram.
Bella Hadid
Isabella "Bella" Kahir Hadid è nata a Los Angeles nel 1996 è la sorella minore di Gigi Hadid.
Bella in famiglia è la regina dei social, sua vetrina principale oltre che fonte di reddito. E' tra le modelle più seguite in assoluto.
Dal 2014 è sotto contratto con diverse case di moda e darà del filo da torcere a Gigi anche nel prossimo futuro.
Amanda Cerny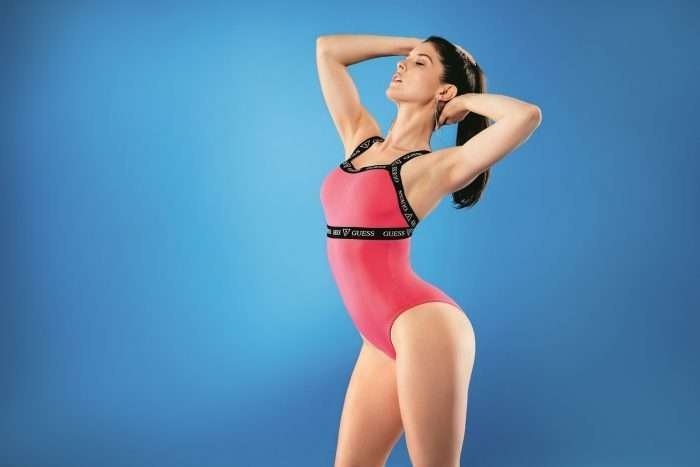 Ragazza di Pittsburgh, classe 1991, Amanda Cerny è davvero un caso a parte nel panorama delle modelle americane. Il successo nel suo caso è davvero tutto dovuto all'intelligente uso dei social che negli anni l'ha portata a diventare uno dei personaggi più conosciuti e seguiti d'America.
Il successo vero e proprio lo ha raggiunto inoltre grazie all'applicazione per la realizzazione e la condivisione di brevi video su Vine.
Cindy Crawford
Cindy Crawford è una delle icone della moda made in Usa. Modella simbolo degli anni 90, si può dire che abbia fatto la storia di quel periodo insieme alle altre bellissime come Claudia Schiffer, Elle Mcpherson etc etc.
Ambassador per marchi di vestiti e cosmetici, la bella Cindy nel 1989 firmò un contratto di 3 000 000 $ per 3 anni con il colosso cosmetico Revlon. Cindy è stata il volto di Revlon per 11 anni fino al 2000.
Dal 1989 al 1995, Cindy fu conduttrice del programma di MTV House of Style.
Kaia Gerber
Ed ecco la nuova generazione della famiglia Crawford. Kaia Gerber è infatti la figlia di Cindy, e oltre alla bellezza innata della madre ha preso anche la passione per la moda.
Nata a Malibu nel 2001, Kaia ha esordito a soli 10 anni grazie a Donatella Versace.
Ad oggi ha 4,2 milioni di follower su Instagram ed è una delle modelle più richieste sulle passerelle di tutto il mondo.
Chrissy Teigen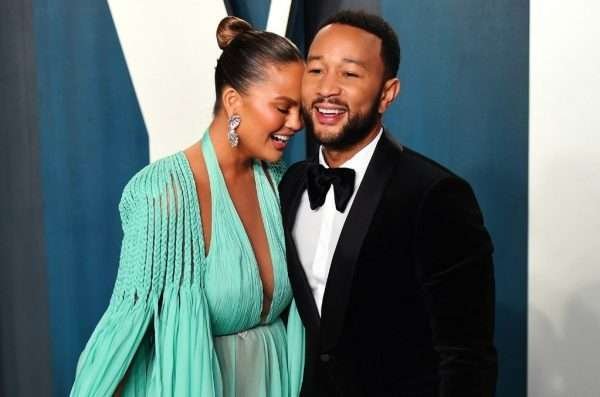 Nata nel 1985, è la moglie del celebre musicista John Legend.
Un pò datata per gli standard del settore moda, la bella Chrissy è comunque riuscita ad ottenere un grande successo entrando nella classifica delle modelle più pagate al mondo nel corso dell'anno 2017.
Si distingue per il suo fascino unico e per l'eleganza innata che la contraddistingue.
Sommer Ray
Nata nel 1996, questa ragazzina dai grandi occhi verdi è la modella del momento.
Video e scatti celebri e super cliccati sul web sono stati il trampolino di lancio per il suo immediato successo. Al momento è tra le modelle più in voga del settore.
Si impone per i suoi tutorial su come rimanere in forma con la ginnastica, senza fare troppo sforzo ma senza neanche prendersi alla leggera.
Se la volete seguire sui social, i suoi canali sono: Instagram e Youtube.
Lista completa delle modelle americane famose nel mondo
Di seguito troverete la selezione completa delle modelle americane famose nel mondo.
Per qualsiasi aggiornamento o nuovi suggerimenti siamo a disposizione per aggiornare il post.
A
Aaliyah
Adunni Ade
Jawahir Ahmed
Adesuwa Aighewi
Idia Aisien
Natasha Alam
Heidi Albertsen
Kim Alexis
Ali Kay
Florence Wysinger Allen
Judi Andersen
Madison Anderson
Mars Argo
Ariana Madix
Alanna Arrington
Yasmine Arrington
Erica Ash
Pat Ast
Moran Atias
K. D. Aubert
Coco Austin
B
Cynthia Bailey
Anjhula Mya Bais
Tyra Banks
Mischa Barton
Maudelle Bass Weston
Britani Bateman
Esther Baxter
Susan Bay
Catherine Bell (actress)
Paris Berelc
Halle Berry
Karen Bjornson
Billie Blair
Susan Blakely
Daphne Blunt
Lexi Boling
Beverly Bond
Angie Bowie
Kathleen Bradley
Angelica Bridges
Hannah Bronfman
Foxy Brown (rapper)
Sibyl Buck
Michèle Burke
Natalie Burn
Marisa Butler
C
Joselyn Cano
Gia Carangi
Tonantzin Carmelo
Barbara Carrera
Buffie Carruth
Sara Lou Harris Carter
Shaun Casey
Loan Chabanol
Kalyn Chapman
Caitlyn Chase
Barbara Cheeseborough
Alva Chinn
Kelly Choi
Marjana Chowdhury
Dorothea Church
Ciara
Pat Cleveland
Jade Cole
Lily Collins
Nancy Corrigan
Ninalee Craig
Cindy Crawford
Claudia Cron
Jasmina Cunmulaj
D
Yaya DaCosta
Cathee Dahmen
Clauvid Dály
Charlene Dash
Carole Davis
Ebonee Davis
Mia Amber Davis
Marisela de Montecristo
Cecilia Dean
Toots Deville
Ophelia DeVore
Janice Dickinson
Mekayla Diehl
Tamara Dobson
Nancy Donahue
Meg Donnelly
Dounia (singer)
Daphnée Duplaix
Nancy Dutiel
E
Anna Easteden
Paloma Elsesser
Femi Emiola
Tami Erin
Dani Evans
F
Lola Falana
Farrah Fawcett
Christine Fetzer
Kate Fischer
Jennifer Flavin
Elise Ford
Jane Forth
Gisele Fox
Jaimee Foxworth
Karen Fraction
Tomiko Fraser
Kristine Froseth
Talita von Fürstenberg
G
Kaliegh Garris
Sarah Gaugler
Isabel Getty
Monica Gill
Lisa Gleave
Emily Sandberg
Leila Goldkuhl
Holly Golightly (comics)
Jaslene Gonzalez
Amanda Googe
Sasha Gradiva
Kat Graham
Quiana Grant
Vida Guerra
Renée Gunter
H
Shelley Hack
Bella Hadid
Gigi Hadid
Beth Hagendorf
Alexis Neiers
Gita Hall
Willow Hand
Ondria Hardin
Ethel Ernestine Harper
Tanisha Harper
Karen Harris (model)
Bethann Hardison
Angela Harry
Marie Helvin
Margaux Hemingway
Danielle Herrington
Vanessa Hessler
Taylor Hill (model)
Willa Holland
Hannah Holman
Stephanie Honoré
Mela Hudson
Candice Huffine
J
Jacquelyn Jablonski
Barbara Jackson (model)
Dominique Jackson (model)
Lisa Jackson (model)
Paris Jackson
Gaïa Jacquet-Matisse
Nia Jax
Tully Jensen
Hannah Jeter
Beverly Johnson
Joi (singer)
Donna Jordan
Olivia Jordan
Anchal Joseph
Milla Jovovich
Christine Juarbe
K
Kiara Kabukuru
Elizabeth Kaitan
Haley Kalil
Kalomira
Rosanne Katon
Ele Keats
Kyra Kennedy
Isis King
Kenya Kinski-Jones
Katiti Kironde
Karlie Kloss
Peyton Knight
Solange Knowles
Camille Kostek
Zoë Kravitz
Janae Kroc
Diane Kruger
Eugenia Kuzmina
L
Vanessa Lachey
Sara Malakul Lane
Brooke Langton
Eva LaRue
Queen Latifah
Charlotte Lawrence
Mittie Lawrence
Melinda Ledbetter
Ruta Lee
Kristine Lefebvre
Crystle Lightning
Kelly Lin
Staz Lindes
Keke Lindgard
Angela Lindvall
Peyton List (actress, born 1998)
AzMarie Livingston
Morgan Llywelyn
Kimberley Locke
Kristanna Loken
Karina Lombard
Michelle Lombardo
Lauren London
Eva Longoria
Sessilee Lopez
Caity Lotz
Jacqueline Lovell
Vella Lovell
Carey Lowell
Jessica Lu
Erin Lucas
Runa Lucienne
Laurette Luez
Agnes Lum
Donyale Luna
Selene Luna
Zoë Lund
Bobbi Sue Luther
Lilli Luxe
Kelly Lynch
Carol Lynley
Tara Lynn
Kelly-Anne Lyons
M
Gillis MacGill
Ali MacGraw
China Machado
Itahisa Machado
Cynthia Maddox
Norris Church Mailer
Wendie Malick
Boots Mallory
Carole Mallory
Taryn Manning
Martha Mansfield
Sally Mansfield
Josie Maran
Babette March
Eva Marcille
Anna Margaret
Audra Mari
Princess Maria-Olympia of Greece and Denmark
Amber Mariano
Jarah Mariano
Irene Marie
Lisa Marie (actress)
Cindy Marina
Amy Markham
Yael Markovich
Bridget Marquardt
Vanessa Marshall
Erin Martin
Angie Martinez
Maytee Martinez
Natalie Martinez
Shelly Martinez
Christine Marzano
Claudia Mason
Madelon Mason
Mariah Matovu
Michele McDonald
Geri McGee
Caitlin McHugh
Theresa Meeker
Meiling Melançon
Ariel Meredith
Kelsey Merritt
Mycole Metcalf
Beverly Michaels
Janee Michelle
Nicki Minaj
Kathleen Mitchell
Laurie Mitchell
Kelly Mittendorf
Jayne Modean
Kelly Monaco
Anya Monzikova
Vanessa Moody
Camila Morrone
Angellika Morton
Mosh (model)
Mariyah Moten
Rachel Ann Mullins
Amanda Murphy (model)
N
Naomi (wrestler)
Nicole Narain
Sarah Natochenny
Kate Nauta
Diane Neal
Lori Nelson
Evelyn Nesbit
Diandra Newlin
Navia Nguyen
Barbara Nichols
Rachel Nichols (actress)
Julia Nickson
Jessica Nigri
Alison Nix
Dale Noelle
Mary Nolan
Chloe Nørgaard
Hayley Marie Norman
Tracey Norman
Mabel Normand
Chandra North
Brandy Norwood
Kim Novak
Cheryl Moana Marie Nunes
Emma Nyra
O
Caitlin O'Connor
Becky and Jessie O'Donohue
Carol Ohmart
Jodi Lyn O'Keefe
Dawn Olivieri
Tricia O'Neil
Gail O'Neill
Melissa Ordway
Fionnghuala O'Reilly
Meredith Ostrom
Carré Otis
Maryse Ouellet
P
Natalie Pack
Mikki Padilla
Princess Noor Pahlavi
Chantelle Paige
Taylour Paige
Gloria Pall
Brittney Palmer
Bar Paly
Belinda Panelo
Irina Pantaeva
Hye-rim Park
Suzy Parker
Jean Patchett
Danica Patrick
Kristen Pazik
Sandra Peabody
Beverly Peele
Dylan Penn
Marianela Pereyra
Anna Maria Perez de Tagle
Kenda Perez
Carol Perkins
Millie Perkins
Valerie Perrine
Brianna Perry
Joan Perry
Vicki Peters
Sondra Peterson
Madison Pettis
Shanaelle Petty
Yasmine Petty
Aaron Philip
Bijou Phillips
Madeleine A. Pickens
Janelle Pierzina
Sasha Pieterse
Cynthia Pinot
Manohara Odelia Pinot
Elizabeth Pipko
List of Playboy Playmates of the Month
List of Playboy Playmates of the Year
Camilla Poindexter
Paulina Porizkova
Whitney Port
Natalie Portman
Ely Pouget
Joana Prado
Thara Prashad
Tori Praver
Jaime Pressly
Kelly Preston
Jordan Lane Price
Kristin Prim
Janice Prishwalko
Dawn Marie Psaltis
Fátima Ptacek
Aria Pullman
Q
Maggie Q
Teddy Quinlivan
Audrey Quock
R
Emily Evan Rae
Huggy Ragnarsson
Jane Randall
Virginia Rappe
Ola Ray
Frankie Rayder
Missy Rayder
Rebel (wrestler)
Alexandra Reid
Daphne Maxwell Reid
Dominique Reighard
Casey Reinhardt
Alexis Ren
Marli Renfro
Crystal Renn
Wendy Russell Reves
Reya Benitez
Anita Thompson Dickinson Reynolds
Hilary Rhoda
Brandi Rhodes
Donna Rice Hughes
Jackie Rice
Alexandra Richards
Denise Richards
Theodora Richards
Ashley Richardson
Cameron Richardson
Sofia Richie
Lucille Ricksen
Aubrey Rinehart
Krysten Ritter
Maggie Rizer
Linda Jo Rizzo
Avalon Robbins
Julia Roberts
Taylor Roberts
Geena Rocero
Ana Rodriguez (Miss Texas USA)
Pam Rodriguez
Sarah Roemer
Kelly Rohrbach
Vixen Romeo
D'Nika Romero
Rebecca Romijn
Annette Roque
Kristine Rose
Mandy Rose
Elettra Rossellini Wiedemann
Missy Rothstein
Tiffany Lynn Rowe
Anya Rozova
Jennifer Rubin (actress)
Jennie Runk
Terri Runnels
Shannon Rusbuldt
Danielle Rose Russell
Jane Russell
Rosalind Russell
Theresa Russell
Cailin Russo
Rene Russo
S
Lisa S.
Olga Safari
Ekaterina Samsonov
Nia Sanchez
Jasmine Sanders

Jackie Sandler

Catya Sassoon
Sherri Saum
Mercedes Scelba-Shorte
Brenda Schad
Rebecca Schaeffer
Stassi Schroeder
April Scott
Ashley Scott
Indira Scott
L'Wren Scott
Lisa Marie Scott
Lizabeth Scott
Lyndsey Scott
Veronica Scott
Lauren Scruggs
Bre Scullark
Connie Sellecca
Jen Selter
Senait Ashenafi
Sequinette
Toni Seven
Joan Severance
Chloë Sevigny
Elyse Sewell
Nancy Sexton
Stephanie Seymour
Sarah Shahi
Jenny Shakeshaft
Scheana Shay
Norma Shearer
Tamie Sheffield
Cybill Shepherd
Tasia Sherel
Brandi Sherwood
Robin Sherwood
Brooke Shields
Jenny Shimizu
Sharon Shore
Joanne Siegel
Zuleyka Silver
Alicia Silverstone
Kimora Lee Simmons
Gianna Simone
Sloan Simpson
Naomi Sims
Sistine Stallone
Amy Smart
Amber Smith
Anna Nicole Smith
Ava Smith
Chelsi Smith
Jaclyn Smith
Kellita Smith
Kim Smith (model)
Michele Smith (actress)
Michelle Ray Smith
Toukie Smith
Jessie Belle Smothers
Maria Snyder
Zuleika Soler
Suzanne Somers
Tatiana Sorokko
Sosay
Shannyn Sossamon
Talisa Soto
Carrie Southworth
Jean Spangler
Jordin Sparks
Rachel Specter
Natalie Denise Sperl
Ania Spiering
Taylor Spreitler
Lili St. Cyr
Mia St. John
Anne St. Marie
Susan Stafford
Barbara Stanwyck
Koo Stark
Blaze Starr
Kat Steel
Amanda Steele
Karen Steele
Karrine Steffans
Abby Stein
Amandla Stenberg
Beth Ostrosky Stern
Dawn Stern
Miriam Stevenson
Crystle Stewart
Martha Stewart
Ruby Stewart
Tara Stiles
Courtney Stodden
Heather Stohler
Allison Stokke
Kate Stoltz
Kim Stolz
Sharon Stone
Lauren Storm
Sal Stowers
Carrie Stroup
Amanda Sudano
McKey Sullivan
Barbara Summers
Deanna Summers
Kennedy Summers
Amanda Swisten
Jessica Szohr
T
Nita Talbot
Sharon Tate
Cara Taylor
Cindy Taylor
Karin Taylor
Teyana Taylor
Chrissy Teigen
Mara Teigen
Kelly Thiebaud
Zuri Tibby
Pamela Tiffin
Jasmine Tookes
Beth Toussaint
Djuan Trent
Patricia Tumulak
Christy Turlington
Liv Tyler
U
Adele Uddo
Gabrielle Union
V
Brooke Valentine
Cindy Vela
Sofía Vergara
Mayra Verónica
June Vincent
Kat Von D
Nena von Schlebrügge
Irina Voronina
Julia Voth
Caroline Vreeland
Anne Vyalitsyna
W
Kim Waltrip
Linda Wang
Eugena Washington
Alexandra Waterbury
Veronica Webb
Tahnee Welch
Kuoth Wiel
Remington Williams
Roshumba Williams
Devon Windsor
Saaphyri Windsor
Slick Woods
Anya Wu
Katya Wyeth
Foto più belle
Conclusioni
Siamo giunti a conclusione del post dedicato a scoprire le modelle americane famose nel mondo. Sperando di avere offerto le risposte che stavate cercando, restiamo in attesa di preziosi suggerimenti per ampliare la selezione.
Fateci sapere cosa ne pensate utilizzando lo spazio commenti sotto il post o tramite la pagina contatti.
Il nostro indirizzo email è: info@aroundtheworld.pro
Alla prossima!