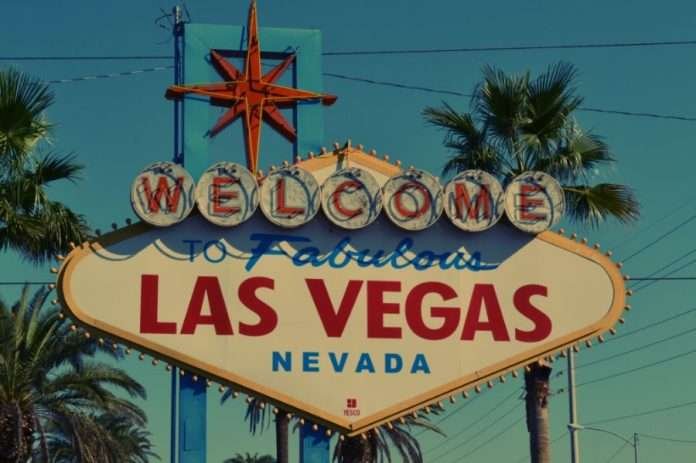 Cari lettori di Around the World, oggi vi parliamo di una città americana leggendaria, una tra le più iconiche di sempre piena di fascino e con una storia particolare. Probabilmente avrete già capito che stiamo parlando di Las Vegas capitale del divertimento, un luogo di culto spesso raccontata nei film di Hollywood.
Questa meta di turismo Usa è una tappa quasi-obbligatoria durante un tour negli Stati Uniti perché oltre a poter visitare i famosi casino presenti in città potrete assistere ai concerti di alcuni dei cantanti americani più famosi che si esibiscono ogni sera presso i magnifici hotel cittadini.
Andiamo a vedere le più interessanti attrazioni presenti a Las Vegas, la vera capitale del divertimento made in Usa.
Las Vegas capitale del divertimento
Las Vegas assomiglia a una sorta di miraggio per tantissime persone: una città artificiale che si trova proprio nel deserto del Nevada ed è sorta praticamente dal niente, visto che in precedenza c'era solamente una distesa, decisamente arida.
Ora, invece, Las Vegas è un vero e proprio cocktail fatalmente affascinante di luci, scenografie da urlo, casinò, locali, ma anche tanti resort, negozi all'ultima moda ed enormi palazzi. Insomma, non è un caso che Las Vegas venga definita come la vera e propria capitale del divertimento. Chi ama il gioco d'azzardo, poi, non esita a definirla come un vero e proprio paradiso.
Certo, bisogna sottolineare come, al giorno d'oggi, ci sia la possibilità anche di puntare e scommettere direttamente sul web, vivendo un'esperienza di gioco particolarmente divertente e coinvolgente. Certo, probabilmente sarà impossibile ricreare la medesima atmosfera che si può ritrovare in quel di Las Vegas, ma la sensazione è che la tecnologia stia consentendo di colmare qualsiasi gap rispetto alle sale da gioco fisiche.
Non è un caso, infatti, che ci siano sempre più piattaforme sul web che offrono la possibilità di piazzare puntate su ogni tipo di gioco d'azzardo in modo decisamente semplice, pratico, ma soprattutto notevolmente sicuro. Prima di creare un conto di gioco, però, il consiglio migliore da seguire è quello di dare sempre un'occhiata alle recensioni casino online, in modo tale da scegliere la piattaforma più adatta alle proprie esigenze e preferenze.
Sin City, la città dove tutto è possibile
Non a caso, Las Vegas è stata ribattezzata come "Sin City", ovvero la città del peccato. Qui, l'intrattenimento fa parte della vita di tutti i giorni e i turisti hanno la possibilità di divertirsi con un vastissimo numero di spettacoli e di servizi che vengono proposti.
Impossibile non fare riferimento agli spettacolari hotel che si trovano da queste parti. Uno di quelli più famosi in tutto il mondo è sicuramente il Caesar Palace. Si tratta di una struttura che è stata costruita e inaugurata nel 1966. Più di una volta ha subito degli interventi di ristrutturazione con il chiaro intento di ampliarne le dimensioni il più possibile. Tra le principali caratteristiche del Caesar Palace troviamo senz'altro il fatto di trarre ispirazione chiaramente dall'epoca romana.
Un gran numero di hotel che sono presenti a Las Vegas sono sorti proprio come vere e proprie riproduzioni di città famose in tutto il mondo, come ad esempio Venezia, ma anche Parigi oppure New York. Ad esempio, l'hotel Bellagio vuole rappresentare un vero e proprio omaggio nei confronti di tutte quelle meravigliose ville che si affacciano sul lago di Como.
Impossibile non parlare anche dello spettacolare hotel The Venetian, che rappresenta una vera e propria riproduzione della città lagunare. Una cura per ogni dettaglio che fa veramente impressione, visto che qui si possono trovare perfino il ponte dei Sospiri, il Canal Grande e piazza San Marco.
La bellezza sconfinata di Fremont Street
Quando si parla della Strip, il nome con cui spesso viene ribattezzata Fremont Street, ovvero la via più importante di tutta la città, è inevitabile pensare ad un'arteria in cui si può trovare davvero di tutto. Una serie praticamente infinita di locali, ma anche ristoranti e, ovviamente, un gran numero di casinò in cui poter giocare d'azzardo e divertirsi.
Insomma, quando si pensa a Las Vegas bisogna sempre immaginarla come se fosse un gigantesco set di un film: non è affatto casuale anche la scelta di un gran numero di registi di sfruttare Las Vegas proprio come ambientazione perfetta per ospitare un gran numero di pellicole cinematografiche e delle serie che hanno riscosso grande successo tra il pubblico. Sulla Strip c'è la possibilità di trovarsi di fronte artisti di ogni tipo, persone eccentriche e tanto altro ancora, tutti con un sogno in tasca, ovvero di realizzare una fortuna e diventare ricchi.
Conclusioni
Sperando di avervi offerto informazioni interessanti in merito a Las Vegas capitale del divertimento, restiamo in attesa delle vostre esperienze di viaggio.
Fateci sapere cosa ne pensate utilizzando lo spazio commenti sotto il post o tramite la pagina contatti.
Il nostro indirizzo email è: info@aroundtheworld.pro
Alla prossima con le migliori news dal mondo dei viaggi!