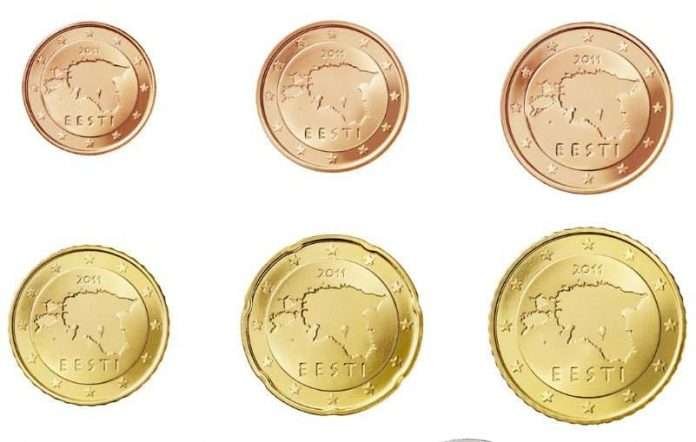 Amici di Around the World, siamo di nuovo pronti a presentarvi un nuovo articolo relativo alle valute valute nel mondo. Oggi andremo a scoprire quale moneta si usa in Estonia, andando così a concludere il nostro tour presso i paesi baltici. Infatti dove avervi parlato di:
siamo giunti a conclusione di questo piccolo tour del Nord Europa, una zona molto affascinante ed apprezzata dai turisti specialmente durante le lunghe giornate estive.
Come sempre cercheremo di offrirvi qualche importante informazione generale come premessa, concentrando poi l'attenzione sulla valuta attualmente utilizzata nel paese Estone. Buona lettura!
Informazioni Generali
L'Estonia è una nazione dell'Europa Settentrionale, probabilmente la più famosa e rinomata tra le nazioni baltiche.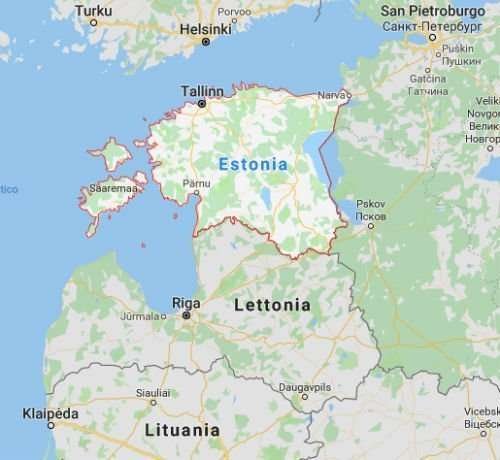 Come potete bene vedere dall'immagine soprastante, l'Estonia è toccata dalle acque del Mar Baltico e del Golfo di Finlandia.
Essa comprende più di 1500 isole che la rendono certamente speciale a livello Europeo ed anche mondiale. E' da sottolineare come il suo variegato territorio si caratterizzi per l'abbondanza di spiagge rocciose ad antiche foreste, oltre ad una grande quantità di laghi.
La sua capitale è Tallinn, famosa principalmente per il suo centro storico ancora perfettamente conservato oltre che per i musei e la torre televisiva, alta 314 m e dotata di un punto panoramico che vi offrirà una vista mozzafiato.
Le altre città dell'Estonia che potreste visitare durante il vostro tour sono le seguenti:
Tallin (capitale)
Tartu
Parnu
Narva
Valga
Kardia
Kuressaare
Quale moneta si usa in Estonia
Arrivati al punto saliente del nostro articolo, dobbiamo ora svelarvi quale moneta si usa in Estonia. Ebbene sì, al pari della Lituania e della Lettonia, anche nel terzo stato del baltico, la valuta in circolazione è l'Euro.
L'Estonia ha infatti adottato l'euro dal 1º gennaio 2011, moneta che ha sostituito la corona estone che nel corso della sua storia, è stata più volte al centro di situazioni da dentro o fuori, come successo durante gli anni della crisi mondiale o dell'iperinflazione del 2007.
Il tasso di cambio fisso con cui si è sostituito la corona estone con l'Euro è stato pari a:
Tagli di banconote e monete estoni
Andiamo a scoprire quali sono i tagli di banconote e monete estoni in circolazione
Banconote
Monete
€0.01
€0.02
€0.05
€0.10,
€0.20
€0.50
€1
€2
Quale moneta si usa in Estonia
Conclusioni
Sperando di avere azzerato i vostri dubbi in merito a quale moneta si usa in Estonia vi invitiamo a scriverci per qualsiasi ulteriore informazione.
Qualora voleste prenotare le vostre vacanze, lo staff di Around the World vi omaggia con un codice sconto  AirBnb – 25 € di Sconto
Alla prossima!