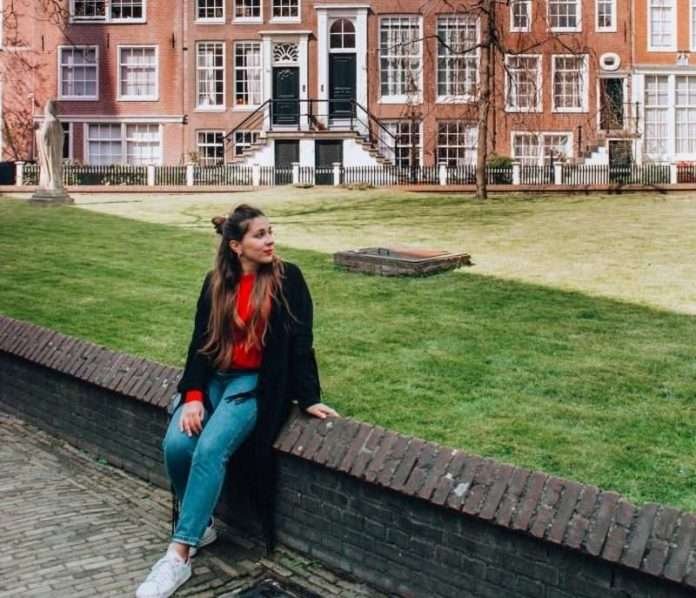 Cari lettori di Around the World, attraverso il post odierno abbiamo il piacere di presentarvi Giulia, una ragazza fiorentina con un bellissimo profilo Instagram, dedicato ovviamente ai viaggi. Giulia, ci illustrerà le informazioni più importanti del suo Account IG = Noncieromaistata, oltre che del suo sito web ufficiale, che ha costruito nel tempo e con grande passione. Per scoprire alcuni segreti dell'attività del travel blogger vi consiglio di proseguire la lettura e non perdere l'intervista a Giulia di Noncieromaistata!
Ciao raccontaci di te e presentati ai nostri lettori..
Ciao, sono Giulia, classe '94 e fiorentina doc. Mi piace andare in giro per il mondo a scoprire nuove culture e realtà creando contenuti che carico sul mio blog e sulle pagine social, e mi piace ispirare le persone a fare lo stesso.
D'inverno vivo a Firenze, d'estate in Sardegna. Amo il mare, l'avocado e i cani. Sono esigente e selettiva, mi piace fare cose e mi piacciono le persone che fanno cose.
Ho la maturità linguistica perché pensavo che le lingue mi sarebbero state utili per viaggiare, poi mi sono laureata in Progettazione di eventi culturali perché mi piaceva l'idea di imparare ad organizzare cose belle.
Di cosa tratta il tuo blog o pagina Instagram? Da quanto tempo è nato?
Noncieromaistata nasce per raccontare la mia passione per i viaggi con qualche inserto di lifestyle.
Nel settembre del 2015 sono volata in California e un mese prima di partire ho deciso di aprire un blog dove avrei pubblicato foto, parole e indirizzi interessanti che avrei trovato in California, una sorta di diario di viaggio.
Fast-forward fino a febbraio del 2018 quando ho deciso di dare una svolta al blog, acquistando il dominio personale, rivoluzionando tutta la parte di grafica e dei contenuti, e adottando una prospettiva professionale nei confronti di questo lavoro.

Parlaci di viaggi: il viaggio più bello che hai mai fatto? Quello che ti ha deluso di più?
Ogni luogo visitato mi ha lasciato qualcosa, quasi sempre sensazioni positive. Ci sono però alcune destinazioni che mi hanno davvero colpita! Cuba per i colori, la cultura e il calore del suo popolo, New York per il suo farmi stare bene, e Costa Rica e Islanda per la natura.
Viaggi che mi hanno delusa completamente non ce ne sono, l'unica sensazione negativa che posso individuare riguarda Londra, forse avevo troppe aspettative sulla città ché alla fine mi è sembrata un po' sopravvalutata.
Il viaggio dei tuoi sogni?
Ho una lista praticamente infinita di viaggi che voglio fare che aggiorno abbastanza spesso, ma alcune destinazioni rimangono fisse:
Coast to Coast negli USA (il mio sogno da bambina),
la Polinesia francese
le Hawaii

3 qualità che un travel blogger deve possedere nello svolgimento del suo lavoro?
Credo che un travel blogger abbia la "responsabilità" di raccontare la verità dei luoghi che visita, quindi deve essere anzitutto onesto – tra l'altro è un tema che mi sta molto a cuore e intorno al quale sto sviluppando un progetto che spero veda presto la luce!
Deve essere spontaneo, raccontando i viaggi come se parlasse ai suoi migliori amici, senza frasi o rapporti costruiti ad hoc, e deve assolutamente aver voglia di migliorarsi sempre di più, facendo corsi, studiando, facendo consulenze, incontrando esperti del settore. Credo che lo scambio reciproco in questo mondo sia fondamentale.
Ho scoperto i social relativamente tardi, sia personalmente che in ambito lavorativo. Oggi li uso quotidianamente, fanno parte del mio lavoro e mi permettono di rimanere in contatto con tutte le persone interessate ai miei viaggi, scambiando continuamente idee, consigli e ispirazioni.
Il social che apprezzo di più è Instagram, ed è anche quello a cui dedico la maggior parte del mio tempo: lo preferisco perché mi mette in contatto con ragazze e ragazzi che amano viaggiare, e grazie a loro e con loro stiamo costruendo piano piano una community forte e importante. Senza di loro, gran parte delle cose che faccio non sarebbe utile!
Conclusioni
Desideriamo concludere questa intervista, ringraziando Giulia per la disponibilità e gentilezza. Sperando che questa intervista sia piaciuta a voi quanto al nostro team, vi invitiamo a seguire i prossimi viaggi di Giulia e non perdere le nuove avventure di Noncieromaistata!
Un grande saluto da parte di A \ T \ W